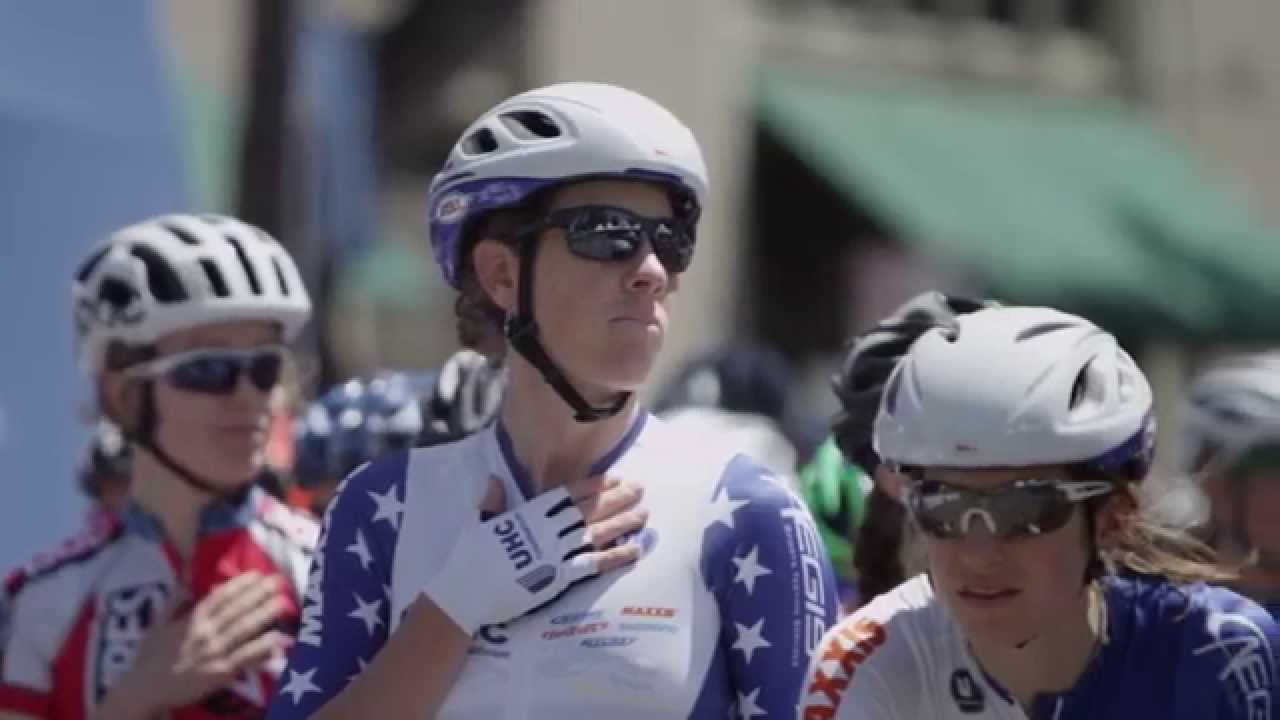 Get up to speed on the 2015 Women's Amgen Tour of California
Don't miss out on the latest CyclingTips updates.
We realize this pre-race coverage of the 2015 Women's Amgen Tour of California empowered by SRAM is a tad bit late, but there is so much great content out there in the build-up to the three day stage race that we want to make sure you're not missing out.
Why all the chatter? Well – it's the first year that the women have gotten a proper stage race. For the past several years there has been an invitational individual time trial and criteriums – none of which had ever been UCI-ranked events. The stage race is part of a new wave North American UCI races and an opportunity for riders to chase those all-important UCI points. The invitational time trial (held separately from the stage race) is also UCI-ranked.
The race gets underway in several hours with stage one starting at 11am (pacific time). If you're in Europe, you'll want to tune in at 8pm (7pm for the UK). Australia, you'll likely be asleep at 4am when the stage starts, but check in when you wake up.
A complete list of stage times and distances can be found on the Amgen Tour of California website. They have a portal dedicated to information on the women.
Find additional information about each stage in this Velofocus preview.
Now – when I say tune in to the races, I hope you didn't get overexcited and think there would be television coverage. Sadly, no television coverage. Sarah Connelly has put together this fantastic guide as to how to follow the race, so make sure you give that a read if you want to stay abreast of all the action as it unfolds.
The two best resources that Sarah has suggested will likely be:
Tour Tracker – which is an app you can download from the Apple/Android store
Twitter: use Sarah's twitter list or search #AmgenTOC10th
We're especially excited about the live tweets from Voxwomen and Tiffany Cromwell on the Velocio-SRAM twitter. Tiff has even promised to answer your questions in real time during the race, so have at it with her offer.
Voxwomen, the official media women's race media partner, has been pushing out video-after-video-after video since they landed in California earlier in the week, so in lieu of action race footage, you can spend sometime perusing their YouTube channel during the race.
Here's their stage one preview video with BMW p/b Happy Tooth and UnitedHealthCare.
It snowed in California yesterday – and while it's stopped snowing (for now), it's still very, very chilly. Voxwomen spoke to riders about how the weather might impact the race.
Expect teams and riders to up their social media game during their time in California. We've already seen great content in the days leading up to the race.
A Belarusian vs a German breakfast. @trixiworrack and @amialiusik are fueling up ahead of today's 1st stage @AmgenTOC pic.twitter.com/thWgVVISOU

— VelocioSRAM (@velociosports) May 8, 2015
Thanks for the warm welcome @IamSLT @AmgenTOC @SRAMroad w @OPTUMpbKBS! I don't believe in snow. #humanpoweredhealth pic.twitter.com/imVfDv5tju

— Alison Tetrick (@AMTetrick) May 7, 2015
Team presentation @AmgenTOC for @bannahharnes @KatieHall47 @LVillumsen @alexismryan @laurakatbrown @rushleeb pic.twitter.com/rnN7RYOKUt

— UHCprocycling (@UHCprocycling) May 8, 2015
I'll be riding for you today Judy! #breakawayfromcancer #AmgenTOC10th @AmgenTOC #RIPJudy xxxx pic.twitter.com/zJgTRCoNk1

— Jo Hogan (@healthycyclist) May 8, 2015
Bacon, almond butter, egg, what?!? Drop the wrapping paper.Thx @SkratchLabs for supporting women's racing! pic.twitter.com/u4F9jsPQoQ

— Andrea Dvorak (@DreVorak) May 8, 2015
SACRAMENTO ! Find me Sunday @AmgenTOC after the race and tell me a joke. I've got a bottle of hot sauce with your name on it!! ????????????

— Julie (@julie_kuliecza) May 7, 2015
As for Ella CyclingTips – we plan to contribute to the steady stream of content with daily race reports that will include an overview of the action with exclusive comments from riders, links to some of the best content where seeing elsewhere – including the daily Voxwomen video report and race results. We're in for a real treat with this one. Stay tuned!