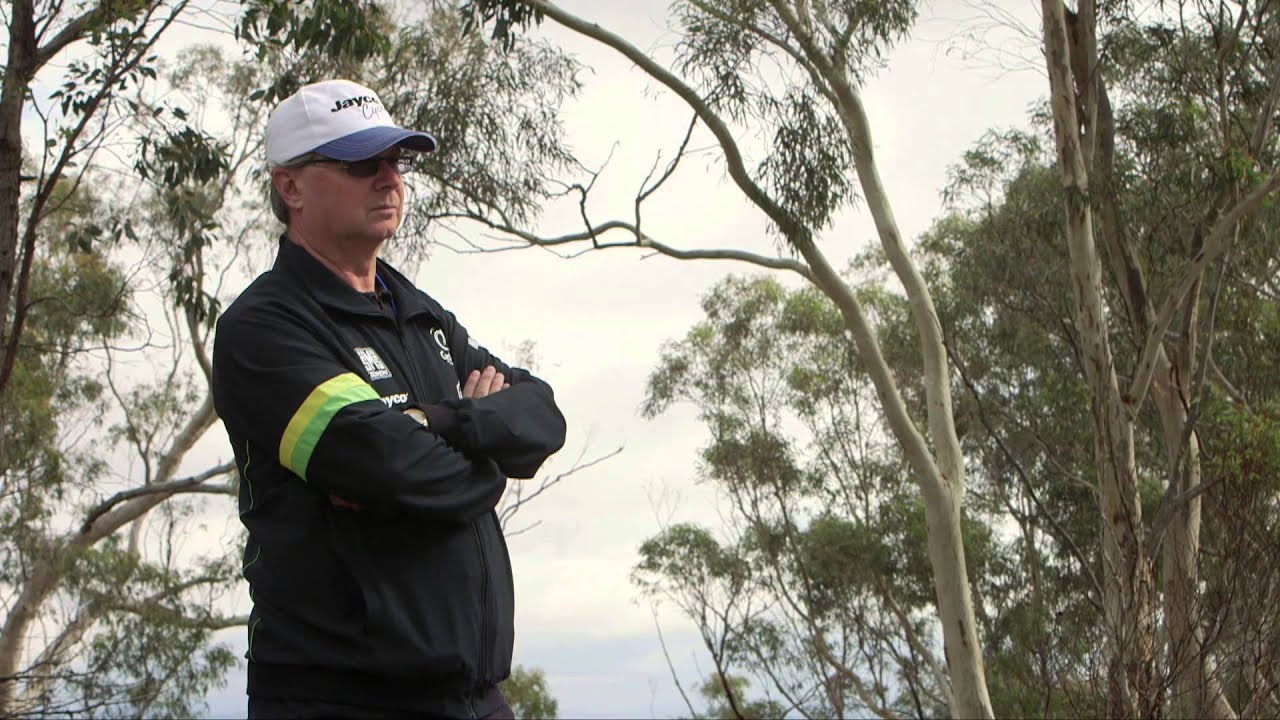 Survival at AIS Selection Camp
Don't miss out on the latest CyclingTips updates.
Although Verita Stewart doesn't usually write about her personal experiences in this way for her weekly Ella column, several commenters asked to hear from AIS Selection Camp athletes after we ran this piece from Tom Palmer on the methods and measures used during then ten day long camp. Verita is relatively new to racing at the elite level of the sport. This was her first selection camp.
---
We arrived in Canberra for the women's selection camp. I looked around at my fellow campers. It was the who's who of the National Race Series [NRS] peloton. All the big names were there. Out of 50 or so applications, mine was one of the 18 accepted. I was thrilled to make the first cut and ready for the challenge that awaited me.
Ready or not, I arrived full of nerves and excitement at the Australian Institute of Sport at midday on Saturday two weeks ago. I had no idea what to expect. We would be vying for selection to the High5 Australian Women's Road Development Team. A spot on that team would mean we had earned an all-expenses paid eight-week long trip to Europe to race our bikes from mid-July through early-September.
We were briefed by the AIS staff – team manager Rochelle Gilmore, sports psychologist David Martin and national women's coach Martin Barras – about what we could expect. Days would be packed with activities, both in the lab and in the field – to test us mentally and physically. We would receive no feedback – just directions. We would start early and, following an intense debriefing session, finish late. This experience was meant not only to prepare us for the mental and physical challenges we would face racing in Europe but also demonstrate to the selectors who would survive and thrive when faced with those challenges.
An interesting addition to camp this year was that we would be participating in four studies:
lab and field based performance on female cyclists
lower body compression garments on recovery
resting metabolic rate
bitter/sweet mouth rinse relating to performance
These studies were tied to the funding the camp received and the new partnership with High5 Nutrition. The funds from our participation would bring in much needed dollars to the women's program.
Within minutes of arriving, camp was underway. It truly felt like the set of survivor. We had TV cameras in our face. We were allocated numbers (mine was 24) and within minutes, we were off to challenge one – a step/VO2 max test in the lab. I realised quite quickly that we would run on precision time, with only so much of a breath in between challenges.
As soon as we were off the lab bikes, we were inhaling lunch, eating quickly to ensure we made it the next challenge on time. The second challenge for the day was two hours of "crash proofing" with a professional Judo coach, which translated to two hours of constant tumbling, rolling and summersaulting in the quest to crash safely. For me these two hours was more intense than the step test a few hours earlier. I succumbed to motion sickness and had to have a mid-session trip to the bathroom. Not the best start to the week.
Following early metabolic rate testing, the eighteen of us were straight on the bikes for day two. The famous Black Mountain challenge awaited us – an individual time trial and a race to the top. As we rode the few kilometres to the base of Black Mountain, I wondered which of us would summit first.
First was the individual time trial I rode as best I could with no idea where I finished. Then, with not much recovery, we raced up Black Mountain. I think I reached the top in about fifth place. This climb is used as a benchmark from year to year, to compare groups and performances. The afternoon again involved inhaling food between challenges. The second time trial of the day was a four kilometre effort on the Queanbeyan Velodrome. From there we went back to the AIS for a skills session/test. The rain and wind had started, and after four hours in the elements, I was feeling exhausted. Dinner was eaten as quickly as lunch before we were off to the library for debrief. The day went quickly.
Days three and four saw us in the lab all day. We were split into three groups and tasked with more challenges. Between our lab sessions, we had to complete homework. The days played out like this: up early for our metabolic rate testing, in the lab to eat a controlled breakfast, two time trial efforts in the lab, homework, two hour mechanic session, a talk by Tracey Gaurdry, inhale lunch, interviews with Marv, homework, a three minute power effort, a sprint-criterium simulation on the watt bikes, another three minute power effort and some more lab testing. These two days were so jam-packed with activities that I can barely remember the details around the experience.
I went into each day relaxed in an effort to take each challenge in stride. I knew that all I had to do is stay focussed, committed and positive. I knew that I could do it. I gave it my all in each activity. We all did. We would complete the challenges completely exhausted, shaky, sweaty and red faced. We all wanted it as much as the next.
The library debriefs were different these two days than they were during the previous two. They were more tense and intense. We spent these sessions reviewing our homework, which were exercises in analysing race profiles and tactics, problem solving and decision making. We had cameras in our faces as Marv asked us confronting and direct questions. We had to be honest, accountable and realistic. I was getting delirious by 10pm at the end of day four. These debriefs took as much out of me as the lab sessions and were fiercely critiqued by David and Marv.
The groups had prepared 150 bidons and 80 sandwiches/rice cakes by 7am on day five. We wondered what activities we would need this for. Rations? We again inhaled breakfast and were on our bikes by 9am. We didn't know what we were doing. We were simply following the minimal directions we had been given.
It was incredibly windy, and the sky looked like the weather was going to turn on us shortly. We soon arrived at the Stromlo Criterium Circuit. Within minutes we were racing an individual timed prologue. The course was set up with tight technical corners. We were given only minutes to memorise the figure 8 course. The second run was made even tighter, meant to test our skills at speed.
Next we raced a 14 lap points race. I was dropped within about 30 seconds. A positioning mistake in windy conditions proved costly. My legs were shot, but I made it back with the help of three others. I was devastated. It was a stupid mistake. I could imagine the mark made against my name.
We frantically packed the vans in preparation for the next challenge – whatever it was going to be. Back in the van, we were driven to the middle of nowhere. Pulling up at the junction of a dirt and main road, I knew it was going to be tough. We drove a reccon of the course, which they called gravel heaven. True to its name, the course was 70 percent gravel roads. It included a steep descent and sealed climb before an undulating and windy gravel section. We were to do three laps.
This course didn't scare me. I was excited. I stuffed up the criterium-style points race earlier. I wasn't going to make mistakes here.
The race was on from the gun. The group split on the first climb. I was the seventh rider over the top. I was just behind the front group, but I was still off the back. Darn it. I worked like crazy to get back on to the group just as we hit the gravel section.
Riding with this group was short-lived as on the second lap, I was dropped again on the climb. This time I was unable to fight my way back and rode the rest of the race solo. With people getting punctures along the way, I finished a minute or so behind the leaders in fifth place. I did everything that I could in that race, I gave it my all. I couldn't have done anything else.
We were barely off the bike before we were again packing vehicles, changing a flat tyre on the van and back at the AIS to wash our bikes. As we were washing our bikes, we were told that we had an hour to pack our bike bags ready to go home tomorrow, eat dinner and meet back in the library for further instruction. I knew this was it – the first cut. Some of us were about to be eliminated. I have never packed my bike so quickly in my life. After an intense day mentally and physically, I was desperate for as much time to eat dinner as possible.
We gathered nervously in front of David and Marv after dinner. We were questioned about the happenings of the day and how we rated our performances. The sessions were getting more and more intense. The decisions that we made came under strict scrutiny. I was honest in all my answers and as positive as I could be about my performance. The briefing concluded with instructions on what would be happening the next day – the first deselection.
The questions in my head began immediately. How many would be sent home? Who would be sent home? Had I done enough to stay? I packed my bags with the knowledge that I may be going home.
On day six I brought my proverbial torch to the famous Silver room, ready as I could be for deselection process. The 18 campers sat in the first three rows, eyes glued to the front. The TV cameras were on us and all the staff we had encountered throughout the week were present. Rochelle, David and Marv briefed us on what was going to happen next.
Ten women would be deselected. Marv would call numbers of the riders that made it through. When a rider heard her number called, she would leave the room. The remaining women would be sent home.
Before this process could begin, we were instructed to anonymously vote for our team – the team we each would want chosen. We had to rate our mates. As I circled the faces of the girls that I wanted on my team, I had flashbacks of Survivor. I was now a member of the jury. I voted and then returned to my seat.
Numbers were called. Mine wasn't.
Marv extinguished the torch in my mind. The tribe had spoken. I was deselected. We had the opportunity to individually debrief for the final time with Marv. It's pretty hard being told that you aren't good enough compared to the others, but I take comfort in knowing that the women that made the final eight were the strongest. They deserved their spots and would have it much harder than we did in the first six days.
I consider my experience at selection camp to be largely a positive one. Everything that I went through has made me stronger. Although I didn't make it through the camp, I will use the feedback I received as my motivation to improve myself and my cycling into the future. I know what to do. I just have to chip away and do it.
I also know that the High5 Australian Women's Road Development Team is not the only pathway to success, so, nothing can stop me. A big part of the reason I'm able to have a positive outlook on the whole experience is because I have so many people in my life that believe in me completely. Without that support – in real life and virtually – I would never have made it this far. Bring on the future. I'm ready for anything.
About the author
The tagline to Verita Stewart's personal blog reads: "Not a professional cyclist, yet" and it's the "yet" that's most telling. Verita is a Melbourne-based cyclist riding for Specialized Securitor. New to the sport, she's quickly made the jump from commuting to recreational riding to racing.
She now juggles full-time work with full-time NRS racing and hopes to make the leap to the big-leagues sometime soon. Verita is full of stories and smiles and snark – and will bring all three to you on Ella. Follow Verita on twitter and instagram and strava.