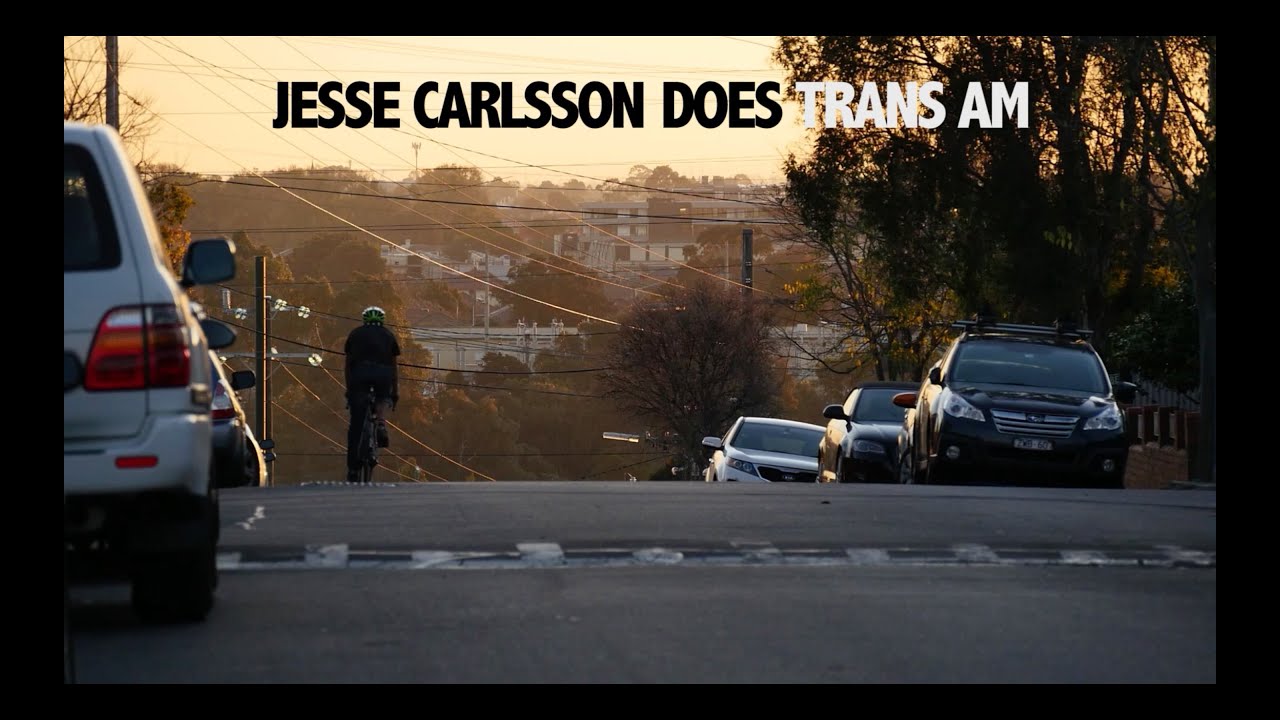 Following Jesse Carlsson and the 2015 Trans Am bike race
Don't miss out on the latest CyclingTips updates.
We just finished following the Giro d'Italia which, to most cyclists, would appear to be one of the ultimate tests of cycling endurance. The Grand Tours are "made for TV" events, but there are many lesser-known bike races that don't have helicopters following and race reports promptly published each day. The Trans American bike race is one of those ultra-endurance events that defies logic and that most people wouldn't have heard about. Trans Am makes RAAM (Race Across America) look pedestrian.
Over the next few weeks we'll be following Melburnian Jesse Carlsson as he tackles the Trans Am: a non stop, self-supported road bike race along the 6,772km (4,233 mil) route from Oregon to Virginia. This won't be easy to cover because there won't be any camera crews or even a support crew to let us know what's going on. We'll be covering the story from a GPS marker and a series of phone calls to Jesse while he's racing.
So who is Jesse Carlsson? He's a 37-year-old from Melbourne, Australia with a "bike riding problem", which is possibly better than some other addiction options. He's an experienced long distance cyclist who loves exploring the planet by bike.
He placed second in the 2013 Tour Divide, a solo, unsupported 4,500km mountain bike race from Banff, Canada to the US/Mexico border, criss-crossing the mountainous US continental divide. In his youth he was an age-group BMX world champion. Oh, and he also holds a PhD in theoretical physics.
Ahead of the race we asked Jesse to pen a few thoughts about the challenge he's facing and why he's doing it.
---
by Jesse Carlsson
Forget traditional bike racing — in these events riders must carry everything they need to survive: food, water, warm clothes, wet weather gear, sleeping equipment and more. Sure, riders can access commercial services along the way but there's no support crew or team car tending to bike issues, handing out bottles or preparing a bed to sleep in.
Riders have to find their own food and water, fix bike issues out in the wilderness, carry all the equipment and spares they need to be safe, and find places to catch a few hours of sleep along the way.
There's only one stage in this race – the clock does not stop. Ever. That means riding is only part of the race. When you're re-supplying at a supermarket – that's part of the race. When you eat – that's part of the race. How long you sleep – that's part of the race, too. As one seasoned racer explained, it's like being a fugitive, always on the run, always being hunted down – even while you sleep!
Why do people do these events? It's not for the prize money – there isn't any. It's not for the glory – hardly anyone knows about them. So why would you enter? For many people, I think it's a mix of two reasons:
1. You yearn for adventure. These events are amplified and juiced-up versions of bike touring – touring with a sense of urgency. You get adventure in spades. You see the spectacular high-country vistas of big-sky Montana, get intimidated by the threat of tornados in Kansas, chat with small-town locals over breakfast pancakes in diners, but when you're motoring along at 400km per day you can pack a lot into your annual leave.
2. You're a racer at heart and itching to test yourself. These events are tough. As tough as they get. And if you're into racing why not test yourself in the toughest events available? You're forced to confront your biggest fears eye-to-eye and push through the nastiest of dark low points. You were probably attracted to these events by the feats of those insane pioneers who tore it up in years past. You have a respect for them that is hard to put into words and think that maybe, just maybe, you could be one of them.
When I'm out there on course, I'll be flipping constantly between these two reasons. I'll be reminding myself to enjoy the adventure, telling myself that I'm just out there touring, taking photos when I'm forced to stop due to a jaw-dropping panorama that just commands attention. Then when I'm climbing a pass in Colorado, I'll flip to reason two. I'll be forcing myself to dig deeper, push harder into the night and make those folks behind me suffer more to get to where I currently am.
Jesse would like to thank Curve Cycling, Rapha Australia, SP-Dynamo, K-Lite and Alee Denham of CyclingAbout.com for the short film you can see above.