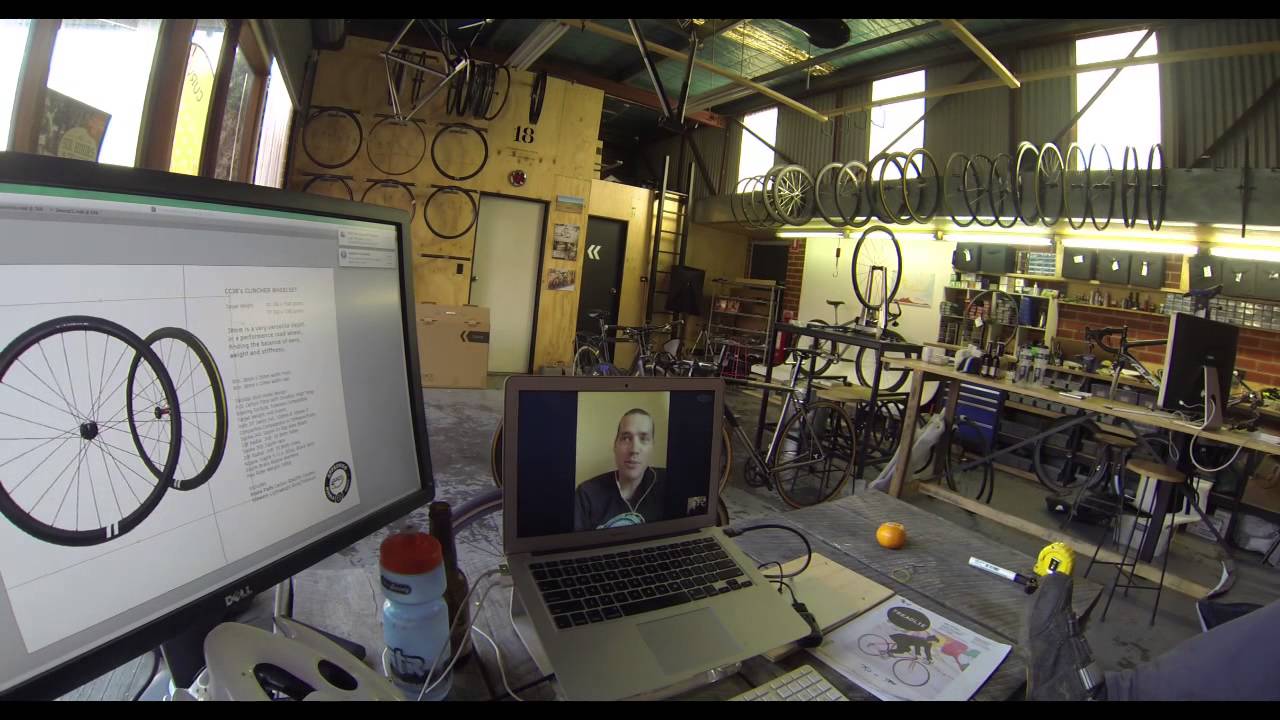 Following Jesse Carlsson on the Trans Am: "Adventure happens when plans go out the window"
Don't miss out on the latest CyclingTips updates.
Last week we introduced you to the Trans Am bike race and the competitor we'll be following – Jesse Carlsson.
Liam Crowley rode with Jesse during the "Tour Divide" and knows exactly what Jesse is going through. Liam's been in contact with Jesse and wrote this report on how things are panning out. You can track the race live here.
---
Jesse has finally morphed into a blue dot, much to the excitement of his legion of couch-warming followers. Jesse spent the week leading up to 'GO' riding with locals, drinking fine North American ale and conditioning his gut for the chemical romance of a gas-station food diet.
The penultimate day for all the riders is spent getting rid of the clothes they are wearing. Lining up at the local post office to ship the unnecessary home is a strangely exciting if not unglamorous ritual. Racers won't take a single gram more than absolutely critical; every ounce matters. And Jesse's kit is lean. Most riders will have at a minimum a sleeping bag and bivvy but for Jesse, a super-light down jacket and rain pants/jacket is all the off-bike comfort he's journeying with it. Not that he intends to stop very long — 20 hours of riding each day and 400 to 500km is not out of the question.
One of the 'stock' items on most endurance lists is the 'buff'. If you don't know what a buff is then it's time to get excited. By protecting your neck and as much or as little of your head as you like, this small piece of stretchy material is a remarkable temperature regulator.
Jesse's favourite buff is one picked up at the Cape Epic race in South Africa four years ago and it has accompanied him on every cold weather ride he's done since. Unfortunately for Jesse, this invaluable piece of kit is exactly the item that went walkabout on the eve of the race. His initial reaction was to 'pull the pin', drop out and go home! He sure loved that buff! Fortunately for us he got it together and fashioned a buff from an old T-shirt.
News of a follow Trans Am racer getting hit by car going over the Astoria-Melgar bridge was unwelcome news to the racers. Matthias Mueller was taken out when a car hit him from the rear at the speed of 55mph (~90km/h). Luckily for the German, he sustained 'only' a broken collar. It's unlikely the news helped the jagged nerves of our racers.
The race started at 5am last Saturday morning. Like most of these amateur races, it's far from a spectacle. Just a nervy, awkward bunch of strangers, each eyeballing the other's equipment choice. Judgement is passed quickly, serious racers separated from the rest, a final critique made silently within. Friendly smiles and genuine 'good luck' sentiments are shared. Everybody wants everyone to finish, just not in front.
Every rider will promise themselves this: don't get caught in the initial unsustainable speed of a group ride, ride beyond my capability and get into trouble. Wise words that few follow. Especially Jesse, who completed 350km in the first 12 hours and 500km before any proper rest. Part of it is strategy — get a gap as quickly as possible and then hold on. And part of it, of course, is simply the excitement of the adventure.
By day two the contenders had emerged, six or so riders within 20-30 miles (30-50km) of each other. The excitement unquestionably waned as the heat increased away from the cool Pacific coast. With temperatures touching 100F (40C+), Jesse was beginning to suffer quite badly. A back niggle flared again, undoubtedly compounded by a lack of sleep, dehydration and salt imbalance.
Jesse reported that as he started climbing the 30 mile/ 4000ft (48km, 1,200m) climb of McKenzies Pass he started drifting off to find himself on the wrong side of the road while seeing 'gremlins'. He wisely rolled down the hill to get shelter and recover.
Seeing 'things' is not new to Jesse or anyone pushing the sleep/fatigue barrier. I have witnessed Jesse fighting off imaginary bats for hours during one particularly long night ride. Only a man of Jesse's skill can keep a bike going straight, while his head droops forward on to the handlebars and an arm shoots out wildly to fend off those pesky mind bats.
The lead for the first two days swapped between Englishman Adrian O Sullivan, Portland man Evan Deutsch, Irishman Donncha Cuttriss and of course Jesse Carlsson. After the shock heat of day two, Jesse has clearly evolved his strategy now to resting in the evening and riding through the night.
It's a strategy that comes with years of practice and personal taste. You cannot win a multi-day endurance event if you don't like riding at night. For some it's too lonely, too uncomfortable, too hard. For others it's a joy and a beauty, a feeling of solidarity with the world around you as the night creeps towards the magic of dawn.
Jesse is in his element.