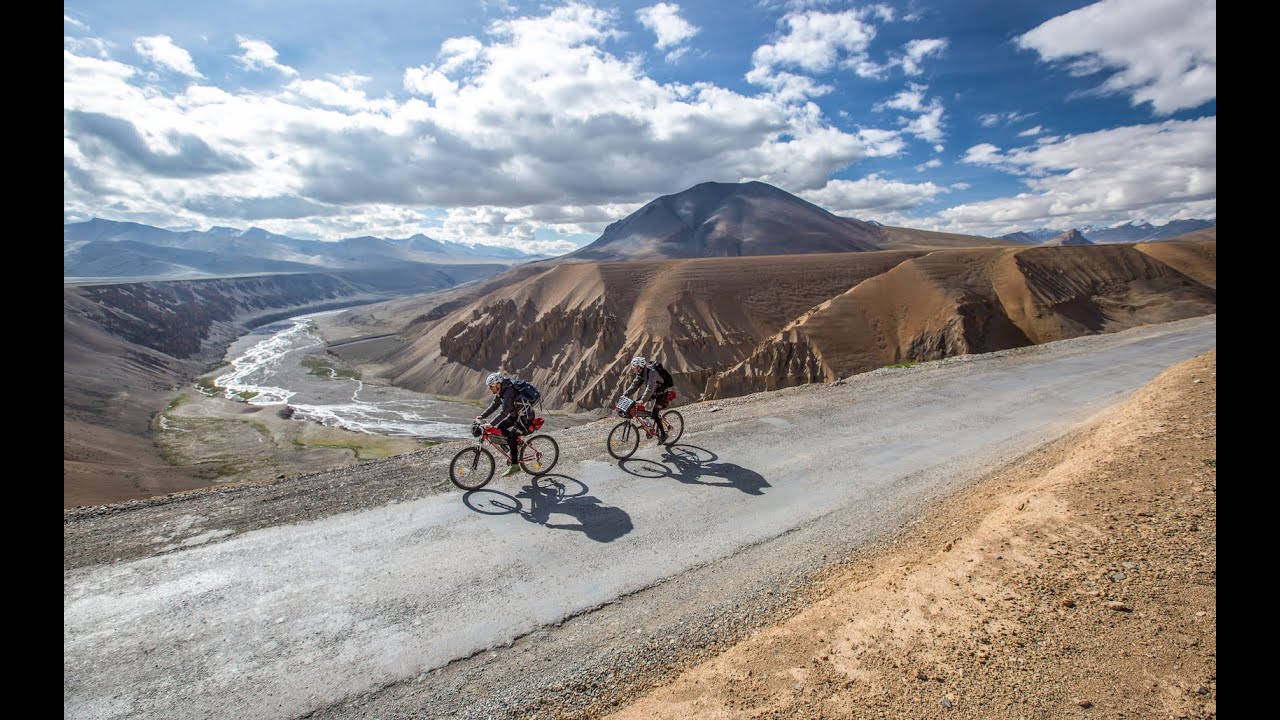 Khardung La: Cycling the highest road in the world
Don't miss out on the latest CyclingTips updates.
We're big fans of the work done by David Fletcher and Jason Stirling from Cycle Atlas, who also run the outstanding blog NorthSouth.cc. In their latest adventure they just released both David and Jason visited India to ride and document the highest road in the world: Manali to Khardung La. If you're looking for a little escapism during your day, get absorbed and lost in this short video they put together.
---
–by Jason Stirling & David Fletcher
When you begin riding bikes you are constantly bombarded with new challenges – your first mountain, your first puncture or even the first time you get lost. Like anything though, after a certain period of time these challenges become less stimulating. You can always push yourself harder or ride further but nothing will ever compare to that feeling when you first reached the summit of that illusive mountain. For us, this adventure was about chasing that feeling. We wanted to do something so far out of our comfort zone that there was a possibility that we wouldn't even make it. To find a challenge befitting this criterion we travelled half way across the world to the northern most pocket of India to ride from Manali to Khardung La; a Himalayan road made famous by it's altitude and it's precarious nature.
Claimed by many to be the highest and most dangerous motorable road in the world, the 515km stretch of road traverses numerous peaks above 5,000 metres and rarely dips below 3,800 metres making it one of the World's most challenging cycling adventures. Built over 100 years ago by the Indian Army, the road is only open during the summer months, yet even in this period is prone to constant landslides and motor vehicle accidents.
Foolishly neither of us had really considered the intricacies of cycling and filming in India before booking our flights. We calculated the weight of all of our gear and discovered that even without bikes, our luggage would come to a combined total of 45 kilograms. Having already blown the majority of our budget on unanticipated costs like vaccines, visas, insurance and clothing for sub-zero temperatures, there was no way we could afford to pay the exorbitant excess luggage charges for all of our gear. The film equipment or the bikes would have to go. After much deliberation we decided that we would be better off leaving the bikes at home and instead, buying some very basic mountain bikes once we arrived in India. We convinced ourselves that it would add to the adventure but in reality we knew that this decision could come back to haunt us if they broke down in the middle of the Himalayas. As for carrying all of that weight on our bikes, that's something we would have to worry about when we got there…
Read the full story at NorthSouth.cc.