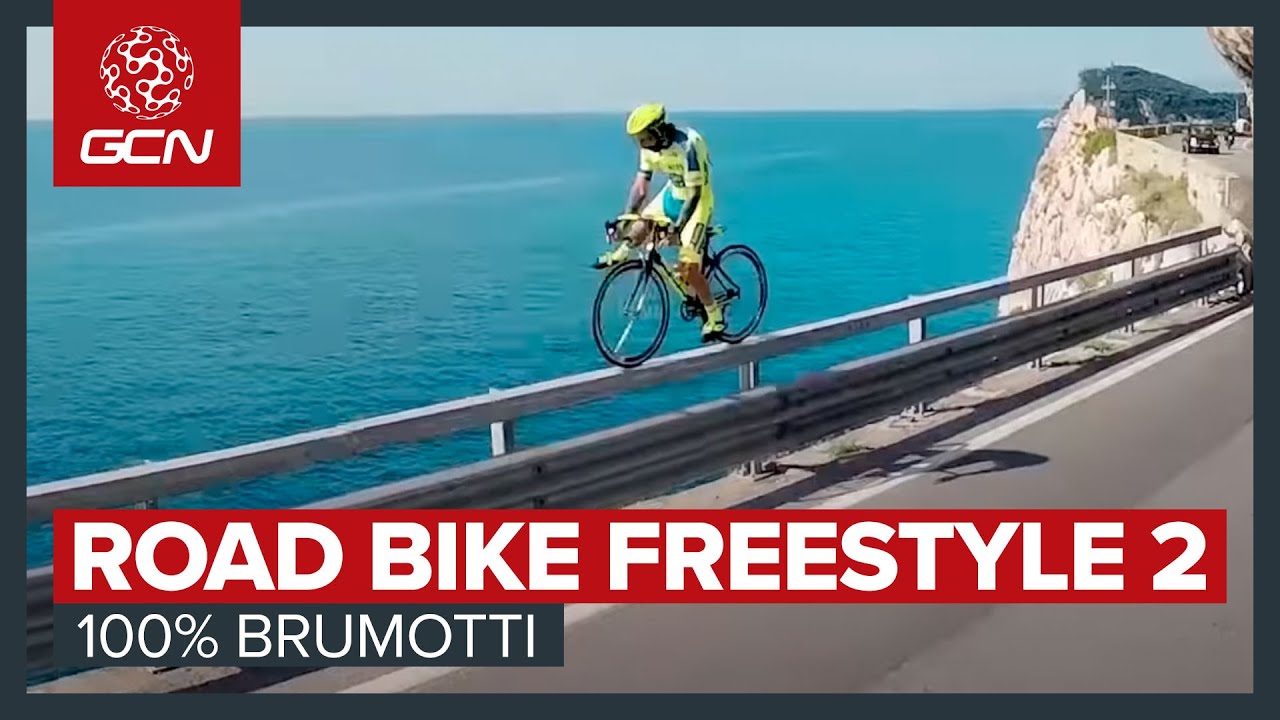 Don't miss out on the latest CyclingTips updates.
In this new film from the Global Cycling Network, renowned trials rider Vittorio Brumotti teamed up with Tinkoff-Saxo to present another series of impressive road bike stunts.
The video shows the former Trials world champion pulling off an array of tricks, not least a ride along the Pacific Coast Highway safety railing.
While there wasn't a single puncture, the flips took their toll on both Brumotti, with several crashes, two broken fingers amongst the damage sustained.
This is the second Road Bike Freestyle film, with the first quickly racking up nearly 1 million views. In an interview about the making of the film, Brumotti paid tribute to the trial-riding legend Martyn Ashton and his massively successful Road Bike Party film series.
Brumotti said: "My inspiration is Martyn Ashton, who will always be my hero for what he has created with the roadbike. I will always be his most avid fan, almost like a stalker! I studied for a long time to be able to share this project with him. He is a continual source of inspiration for me despite the accident that obviously did not stop him."