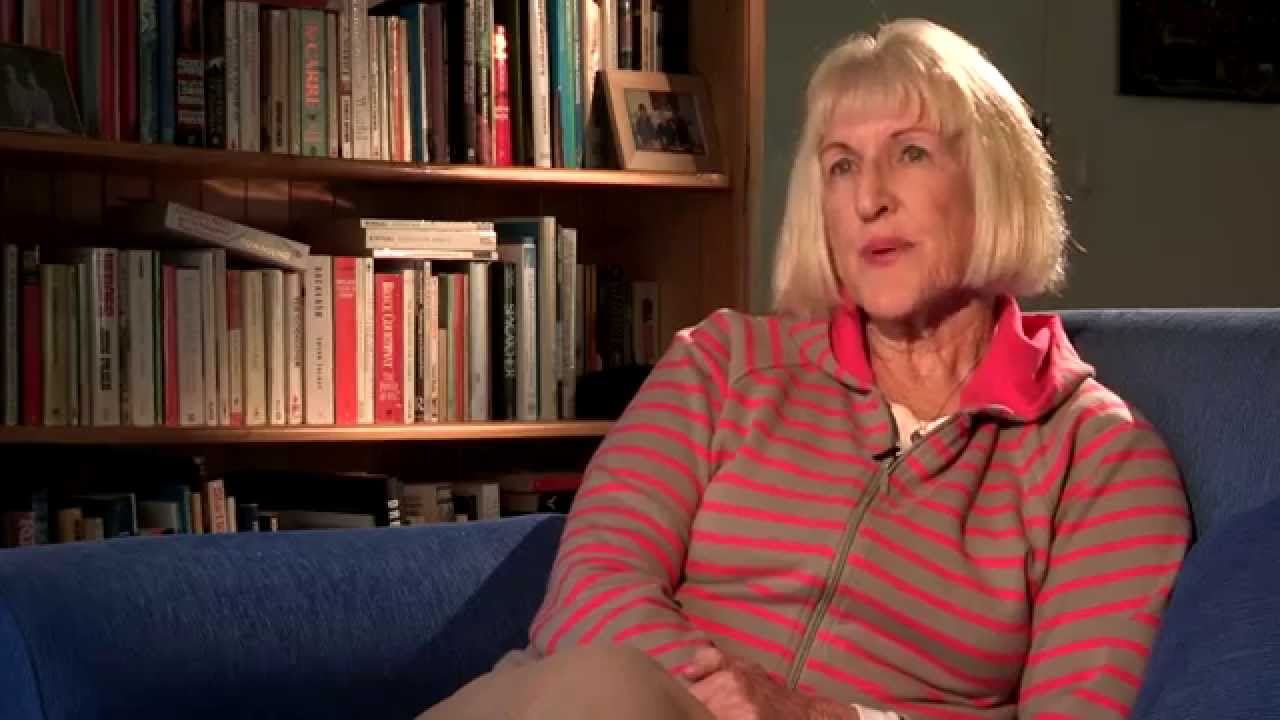 Turning tragedy into change: Remembering Amy Gillett 10 years on
Don't miss out on the latest CyclingTips updates.
It was 10 years ago today when, on a training ride in Germany before Thüringen Rundfahrt, the then 29-year-old Amy Gillett and her five Australian teammates were struck by a car. The five teammates survived; Amy did not. The accident led to an outpouring of grief and support from the cycling community worldwide with statements of sympathy going right up to the Australian Prime Minister.
The tragedy highlighted the risk every cyclist faces on the road and gave a country a name, face and story of the vulnerable road user. Even when the grief was fresh, her husband Simon Gillett and her family were determined not to let the positivity of Amy be extinguished along with her life. They set out to create a foundation to improve cyclists' safety, the Amy Gillett Foundation.
Now, the organisation has grown and expanded to become a well-recognised force in cycling advocacy in Australia, and her story is a constant reminder of the tragedy behind every cycling fatality statistics. We talked to Amy's mother, Mary Safe, about remembering those lost on the roads, the emotion of the plans to remember the 10th anniversary of Amy's passing at Thüringen Rundfahrt and the importance of the changes driven by the foundation bearing her daughter's name.
---
The long, grief-stricken flight from Australia to Germany to bring Amy's body home marked the end of her journey through life, but it was also the beginning of a plan to harness her memory to help save others.
"It was only a day or so after her death that we received a phone call from Simon (Amy's husband) to say that he had this concept of forming a foundation where we looked at the whole issue of cycling safety, and also awarding a scholarship to an up-and-coming young female Australian cyclist to send her to Europe on a learning curve," said Amy's mother, Mary. "That was in the very, very early days after Amy's death and even way back then, even in our state of foggy grief, both Denis (Amy's father) and I could see that this was a positive thing and we were very much for that. There are many terrible things happening in the world, where as a response something positive eventuates."
Ten years on, the Amy Gillett foundation and its influence has grown far beyond what Mary imagined. There is a widespread recognition and understanding of its stance on cycling safety in Australia, and it has encouraged an attitude of mutual respect on the road.
The stand-out achievement, though, has been a two-year trial of safe passing distance laws in Queensland, and moves to introduce them in the Australian Capital Territory and South Australia. The foundation's core message has long been "a metre matters" to raise awareness of the benefit of allowing a metre of space when passing cyclists at speeds of 60 kmh or less and 1.5 metres when passing at higher speeds.
"This is just such a huge thing," said Mary. "I believe implicitly that it is going to make so much difference to people's lives, saving lives and saving people from horrendous injuries when they have been involved in a crash with a vehicle. That metre matters campaign, ultimately, will help to change people's attitudes, and that is where it starts. Everyone wants to arrive home safely. Everybody out there is someone's loved one."
Progress has been made but the journey is far from over. Statistics released this month by the Australian government show a growth in the proportion of cyclist road crash hospitalisations and fatalities over the past decade.
For Mary having safe passing distances enshrined in law and embedded as a part of driver attitude across the entire country is a crucial next step, but so is thinking ahead a generation.
"We need to make sure that we keep on telling the story, that we don't forget, that we reach out to our young children because of course they are going to be our cyclists and our drivers of the future," she said.
Flowers and a race pause to mark the anniversary in Thüringen
Thüringen Rundfahrt, which began on Friday, is the race that Amy, Alexis Rhodes, Louise Padgett (nee Yaxley), Lorian Graham, Kate Nichols and Katie Potocki [nee Brown] were training for when a car swerved and ran into them 10 years ago. That year the organisers of the German stage race cancelled the first stage and held a memorial service. Since then the cyclist and former Olympic rower has often been remembered at the race, and for the 10th anniversary of her death a special tribute is planned.
This year's recipient of the Amy Gillett cycling scholarship, Australian national criterium champion Dr. Kimberley Wells, will be placing flowers and a message from Amy's parents at the site of the crash on the anniversary of her death. Two days later, a stage of the race will pass by the crash site, with the neutral start zone extended so riders can pay their respects as they go past the memorial. There will also be a leader's pin and bands for the riders to wear in memory of Amy.
"I am so emotional about that. It is a huge mark of respect," said Mary, whose stoic approach crumbled as she fought back tears when speaking of this gesture in memory of her daughter.
It must always hurt to think of the loss, but it seems that just like her daughter, Mary is determined to embrace the good in life.
"For us, 10 years on we certainly have those grief stricken moments but that, in a way, has been replaced by so many beautiful memories we can recall about Amy. We can share and we can laugh about some of the funny things in her life, and just really embrace how much she brought into our life," said Mary.
"Our grief now is still there. It will be forever, but we try and remember all the beautiful and joyous parts of her life because she was a very joyful, positive person."