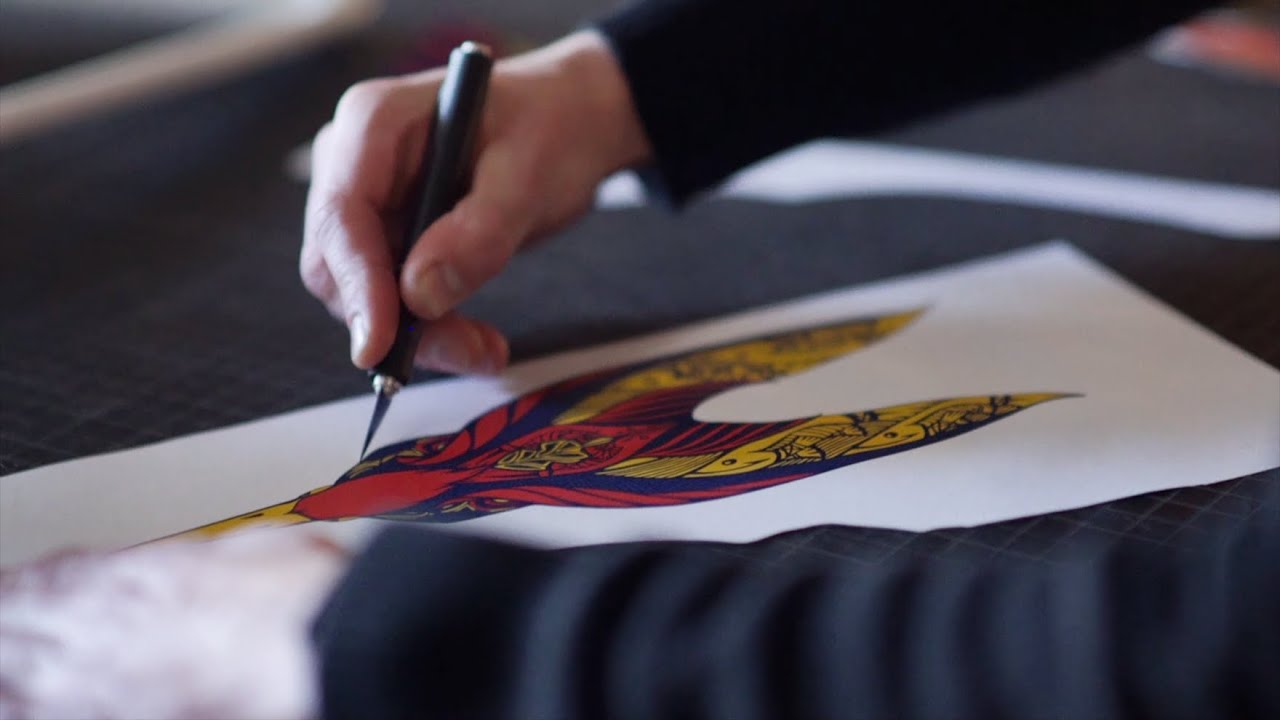 As the crow flies – An extraordinary bike for an outstanding cause
Don't miss out on the latest CyclingTips updates.
"As The Crow Flies" documents the journey between Trek and the Adelaide Football Club to create a custom Project One bike to honour the Club's 2015 Indigenous Round jersey and raise funds for AFC Indigenous Programs.
Trek partnered with Laurie Nona, the artist behind the Adelaide Crows' Indigenous Round guernsey, to create a custom Project One bike that honours the sport's rich history of indigenous athletes.
This year, Nona was chosen to design the guernsey to be worn by AFL's Adelaide Crows in the Indigenous Round, an annual celebration of the contribution indigenous athletes have made to the sport of Australian Rules Football. Throughout the league, each club commits to supporting indigenous regions throughout Australia.
To honour the Crows' sportsmanship and philanthropy, and to contribute to the AFC Foundation's patronage of the indigenous communities, Trek partnered with Nona and the Adelaide Crows to create a custom Project One road bike inspired by the design of the Crows' Indigenous Round guernsey.
Most importantly, the hand-painted Trek Project One will benefit the very same foundations supported by both Nona and the Adelaide Football Club. Later this year, Andrew McLeod will ride the Crows bike in a 3-day charity ride as he continues the AFC Foundation's crucial work empowering young indigenous Australians from the Torres Strait Islands.
Trek has set a goal of raising $20,000 with Andrew McLeod and the Adelaide Crows Children's Foundation with their charity ride over 370 kilometers with the Redline Classic in South Australia.
The best part…the bike could be yours. Support this cause and donate to AFL legend Andrew McLeod's Crows Children's Foundation charity ride for the chance to win this truly unique bike.