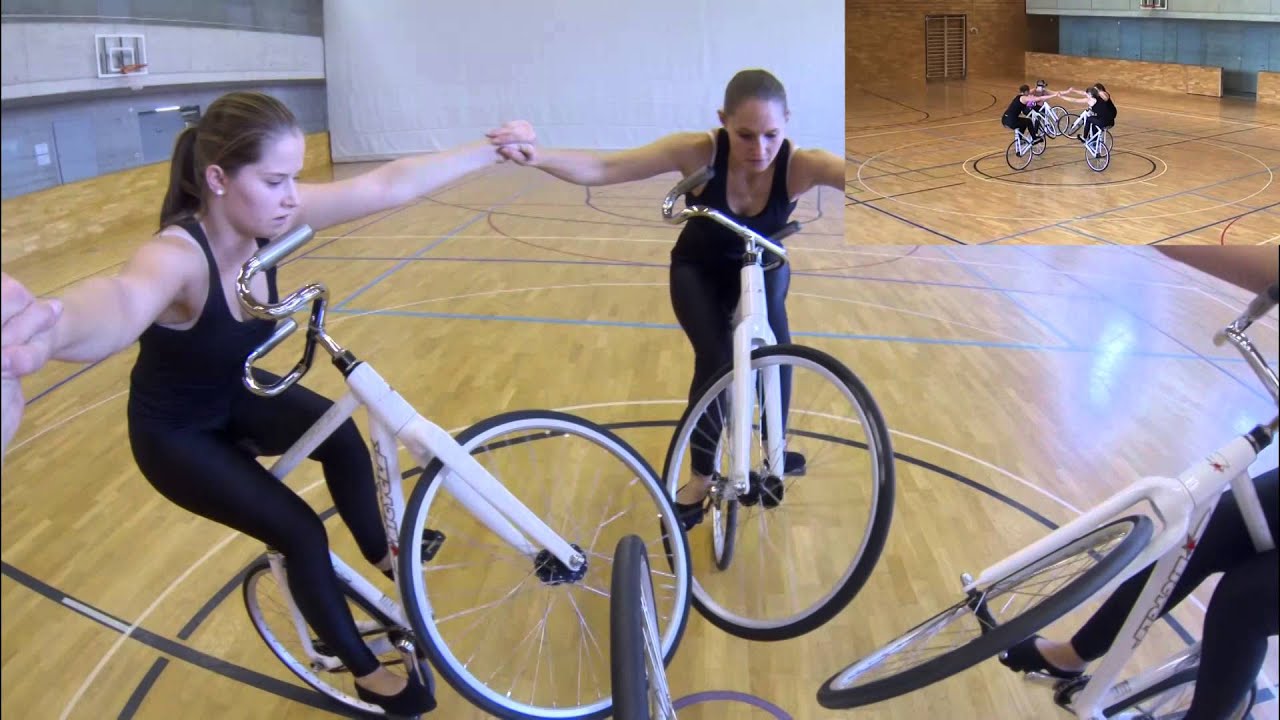 Artistic cycling: a first-person perspective
Don't miss out on the latest CyclingTips updates.
What do you get when you combine gymnastics and fixed-gear bikes? Artistic cycling, that's what. Not only is this discipline popular in Europe, it's recognised by the UCI and artistic cycling world champions have been crowned since 1956 for men, and since 1970 for women.
Céline Burlet is one quarter of 4er Kunstrad Sirnach, the Swiss-based reigning world champions and world record holders in the Team 4 category. Burlet took the time to answer some questions about artistic cycling and how she and her team got to where they are now.
How did you first get into artistic cycling?
In our region, you can do artistic cycling in a club. They held a summer sport activity for kids to show the sport and we haven't been able to give it up since then.
How popular is artistic cycling in Switzerland and Europe?
It's only popular in Europe, not all over the world. Just in similar countries in Asia. Here in Switzerland, it mainly takes place in the central and eastern areas. But it is clearly a fringe sport and relatively unknown.
How much training is needed to be as good as you and your team? How long have you been doing it?
We have been doing this for over 13 years. We train a minimum of four times during the week and also at weekends. The training sessions have become more constant over the years.
How frequent are competitions held? And in those competitions, what are the judges looking for?
We have about 10 competitions in the year. Sometimes they are held together with Austria and Germany. Most of the competitions are for qualification for the World Championships.
The judging panel is made up of five to seven people. The athletes must demonstrate 25 figures in five minutes. Each figure is awarded points. The more difficult the figure or the more time it takes, the higher the points. All 25 figures together give the starting score. The judges deduct points from this. Any improper or incorrect execution leads to deductions.
What sort of bikes do you use?
We use Star Bicycle fixed-gear bikes with a one-to-one gear ratio. They have a special frame, saddle and handlebars, thin tyres, no brakes, no bells, no lights and no helmets.
How can people try artistic cycling? What are some of the first moves you learn?
One wheel, forwards, courage.
Is there anything else you think people should know about artistic cycling?
Artistic cycling is the perfect mixture of strength, elegance, balance, synchronicity and trust. It should inspire the whole world as it does us every day.