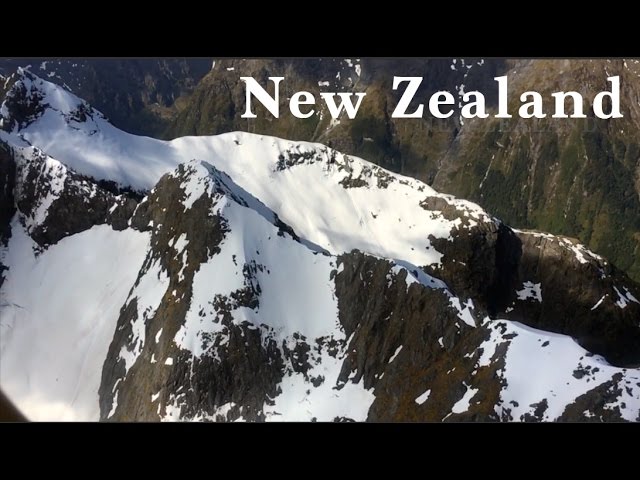 Adam Phelan's Video Diary: New Zealand for the off-season
Don't miss out on the latest CyclingTips updates.
Throughout the 2015 season Drapac Professional Cycling's Adam Phelan gave us a fascinating look behind the scenes of life as a professional cyclist. The racing, the hotels, the travel, the time away from home — Adam painted a picture of a tough but rewarding existence. Now, in 2016, Adam is back with more insights from the road, but not before a look at his much-needed off-season break.
This video mightn't specifically be about cycling, but it does provide a clear perspective of just how important downtime is to the professional cyclist. Not only that: the video is truly stunning.
---
I had a headache when the plane finally landed. It was November 1, 2015. The flight attendant smiled at me as I stepped down the steps of the plane. I allowed an obnoxiously long yawn pour out of me as I stretched my arms. I wasn't yet properly awake — the exhaustion of the race had sucked all the life from me on the flight home from China. All I knew for certain was that I was home.
My season was finally at a close; the Tour of Hainan even ended with a win for Drapac in the final stage. Yet, now I was a zombie. I had travelled back to Australia as if I was a robot, devoid of any significant signs of emotion, just nodding and fake-grinning where absolutely necessary to get by. Sleep itched at me every inch of the way. I needed rest.
This is often the case whenever I finish the last race of a season. My body, with some kind of instinctive knowledge, realises it is finally the end of the racing season and decides to immediately shut up shop. For a good few days the thought of having to make the journey to the bathroom seems like a mammoth and impossible undertaking.
I usually achieve less and babble more than a toddler in those few days. But hey, it had been a long 11 months since I had started racing in early January, so I deserved that chocolate in bed, right?
For us Australian cyclists, the length of the season can often seem drawn out in comparison to our northern hemisphere counterparts. It is a great privilege we get, yet also, a challenge. When the National Championships is carved into the calendar for early January year after year, and you finish up racing at the start of November only a couple of months prior, the time pressure is hard to ignore.
The Australian summer of racing is like a clock, always ticking in the back of your mind. It can cloud your judgment, and you can panic. A number of times I've ended up with far too much fitness in December, only to feel exhausted and tired by the end of January. Tick, tock, the clock may go, but I was adamant to play it cool this time around.
So I did what anyone else would: I booked a 10-day holiday to New Zealand with my girlfriend. And, I booked it in March, so that by the time the "should I or shouldn't I?" thoughts crept into my head around August, it was already too late to turn back. There was no way to panic-train overseas without a bike, and I would have to have a small break without the temptation of "just doing a few hours here and there".
It also meant, after a whole year of being on the road — of traveling and racing around the world with months away from loved ones — I got to spend some quality time with my partner (who herself had just finished her undergraduate degree with honours). This meant I got to recharge one of the most important assets to professional athletes: the mind.
The South Island of New Zealand was like stepping into a real-life nature documentary, or moving through one Lord of the Rings set after another. Cruising through Milford Sound — one of New Zealand's most famous fjords — is the closest I'll likely get to a having a spiritual experience. This long, narrow inlet of sea, with steep sides of mountainous rock, gouged out by a glacier, is utterly mesmerising. It's a living dreamscape that demands your attention, and remarkably, never lets it go.
There is nothing like our natural world to help keep a perspective on things, and maybe just for a second, forget about the bike.
But New Zealand also kept me surprisingly fit. We hiked, kayaked and hiked so more. I hiked up a mountain and back again, all of which took five and half hours to complete. If you told me to do that while in training season, I might have just vomited in your face. We averaged around 14 kilometres of walking a day. This was unheard of for me (and, at a guess, unheard of for most cyclists). Yet I did not even complain, not even as the blisters I accumulated began to burst. It was an off-season with a difference.
For a lot of riders, myself included, breaks from the bike can often be filled with a few too many beers and a few too many hours of partying. After returning from New Zealand, more rested, motivated, fitter and happier than I have ever been after a break, I'd recommend replacing one of those beers with a couple of mountains. To shut down Netflix and go see the world through a pedestrian's eyes.
It looks different from this perspective; strange yet beautiful, and it'll do you the world of good. Hell, you can even take the beer up that mountain with you.
Either way, the racing season is now well underway. With some big races ahead in 2016 I am eagerly anticipating the year to come, and as hungry as ever.