Preview: Everything you need to know about Stage 1 of 2016 Tour de France
Don't miss out on the latest CyclingTips updates.
Stage 1, 2016 Tour de France
Date:Saturday, July 2
Start: Mont-Saint-Michel
Finish: Utah Beach, Sainte-Marie-du-Mont
Distance: 188km (116.8 miles)
Elevation Gain: 660m (2165ft)
Weather forecast: After a cloudy morning accompanied by frequent showers, a sunny spell will largely dominate this first stage, but temperatures won't exceed 17 degrees. The west wind in the morning will be 20-30km/h, increasing at noon to 40 km/h with gusts up to 55km/h during the stage.
GC standings: (final standings of 2015 Tour de France)
Tour de France (2.UWT) Sèvres → Paris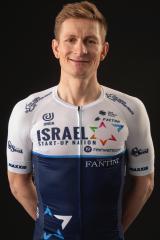 First Grand Départ in La Manche
For the first time in the history of the Tour de France, the Grand Départ is held in the province of La Manche in Normandy. Race headquarters are located in Saint-Lô; 700 volunteers are busy preparing for the D-day at Mont-Saint-Michel on Saturday. A total of 435 kilometres of racing will be held in La Manche, a record for a single province in a single edition of the event, during the first three stages.
When the Tour meets history
The 2016 edition of the Tour de France will provide a start charged with history. From the team presentation at Sainte-Mère-Eglise, the stage finish at Utah Beach, and the start of stage 2 at Saint-Lô, the city devastated by bombings — and whose equestrian centre will be used as the Tour HQ and media centre — the landmarks of World War II will be honoured in July. Around the Department's most celebrated places, the 435 kilometres in the Manche that will kick off the 2016 Tour will offer numerous opportunities to honour the memory of the soldiers who paid the ultimate sacrifice on Normandy soil for liberty.
Comment from race director, Christian Prudhomme: "Who could have dreamt of a more spectacular Grand Départ to a Tour de France [in terms of] aesthetics? From there, it'll be a rather smooth start: flat terrain on all the stage. At the finish, the riders will have a meeting with history, arriving at Utah Beach, one of the beaches chosen on the 6th of June 1944 for the D-Day Landing operations. The sprinters should have the final word."
Tejay van Garderen (BMC Racing), on historical significance of starting the race in this part of France: "I was able to get a glimpse of it on Thursday. They were really powerful sights. I think it really puts into perspective what we are doing here. We always say we are soldiers going to war, then you see the real soldiers and say, okay, maybe this is just bike racing. So we will just try to have a bit of fun. It is a beautiful place to be starting with the historical significance of this area. Also, just the fact that we are such an international team. We have German, French, American riders…it shows the world has come a long way."