Preview: Everything you need to know about Stage 12 of 2016 Tour de France
Don't miss out on the latest CyclingTips updates.
Stage 12, 2016 Tour de France
On Thursday July 14th, Bastille Day, the Tour de France was to tackle the "Giant of Provence," Mount Ventoux. However the stage finish has been moved to 6km before the summit of Ventoux, at Chalet-Reynard, due to wind gusts forecasted to exceed 100km/h (62mph). The Tour last visited the famous climb in 2013, where Chris Froome dispatched Nairo Quintana with vicious accelerations. The stage victory helped cement the British rider's first overall victory at the Grande Boucle. Being Bastille Day, the French are sure to be on the attack. One who is riding well at the moment is KOM leader Thibault Pinot. The FDJ rider also has a victory atop L'Alpe d'Huez and winning atop Ventoux would further strengthen his palmares.
Date: Thursday, July 14
Start: Montpellier
Finish:  Mont Ventoux (Chalet Reynard)
Distance: 172km (106.9mi)
Elevation Gain: 2,220m (7,283ft)
GC standings:
Tour de France (2.UWT) Carcassonne → Montpellier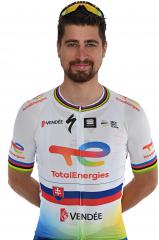 Comment from race director, Christian Prudhomme (before altering the route): "The Mont Chauve (bald mountain) doesn't carry its name that well when the Tour comes to visit with its hundreds of thousands of spectators coming along. France's National Day will really be a moment of truth for the candidates to Yellow Jersey glory, whether they're French or not. To reach the observatory as a winner is the best possible preparation before the remaining part of the event."
Comment from race director, Christian Prudhomme (after altering the route):" As you saw [Wednesday], there is a lot of wind. It will be more windy tomorrow according to the weather forecast. So the finish line will be on the Chalet-Reynard, six kilometres away from the summit of the Mont Ventoux. It is at the end of the [forest]; after it is only rocks and it will be very, very windy. So for safety, to go further away for the riders and for the fans and even for all our technical things at the finish line…it is impossible to do something, apart from something with chalk on the road [laughs]. And that won't be the case. So the finish will be at the Chalet-Reynard. It is very important for us to have a battle between the best riders in the world tomorrow. It will be ten kilometres with an average of nine percent. It will be very tough and I am sure it will be a big battle."
Chris Froome (Team Sky): "To be honest I don't think it changes too much. The climb up until Chalet Reynard is extremely hard already. It's another 200+ kilometre stage tomorrow with a lot of wind predicted. It could even be split to pieces before the climb. We'll have to wait and see, but if anything I think it's going to mean an even more intense race before we hit the climb because it's slightly shorter. To win on the Ventoux stage really is something special. But certainly at the back of all our minds will be the time trial the next day. Whoever goes really deep on Ventoux will pay the price the day after. I think like any consecutive GC day, you've got to be thinking about the day afterwards and what any big efforts are going to cost you for the next day."
Peter Sagan (Tinkoff): "Ah, it will be six kilometres less? Oh, nice. For sure it will be hard to come in the bottom of Mont Ventoux, because it will be windy also before I think. It may be a crazy stage tomorrow. Oh well. I just can say good luck to Froomey, because he did a very big effort today."
Nairo Quintana (Movistar): "Let's see what happens tomorrow. It's sad we won't be able to get over the Ventoux: it's a beautiful climb, one that really suits my characteristics, one very different to today. There's nothing decided yet, though. The GC keeps being sorted but there's still a lot remaining, with plenty of mountains and the two time trials."
Dan Martin (Ettix-QuickStep): "Actually, the hardest part of Mont Ventoux comes before Chalet-Reynard, where the stage will now conclude, so I still expect a tough stage. It's a pity that we will not get to climb to the top of this iconic ascent, as we all dream about it, but this is how things are."
Richie Porte (BMC Racing): "I'm just really looking forward to the mountains again. I guess Team Sky are taking time wherever they can get it, but tomorrow's a different day."
Adam Yates (Orica-BikeExchange): "Honestly, if they shorten it, it doesn't really change much. It will still be a hilltop finish and the shorter it is, the more it suits me. In my opinion it is kind of an advantage. But we will see what happens. Everyone is going to suffer, everyone will be in pain. But the condition is good, I got through today in good condition thanks to the guys on the team. We will see what happens and if I have good legs I will give it a go."
Thibaut Pinot (FDJ): "I hope to enjoy riding with the polka dot jersey on the Mont Ventoux. I'll have to remain well positioned before the climb."
Romain Bardet (Ag2r La Mondiale): "Ventoux will be a key moment. It is a very long ascent with an intense heat. It will be the perfect timing for GC contenders to strike a decisive blow. I climbed it only once in 2013 and it's not my favorite climb. Until Chalet Reynard it is really hard. I trained on the Ventoux in June and it was the right thing to do to be prepared. However, it will be the sequence of Ventoux and a time trial that will be decisive for the general classification."