Preview: Everything you need to know about Stage 14 of 2016 Tour de France
Don't miss out on the latest CyclingTips updates.
Stage 14, 2016 Tour de France
Saturday marks the fourteenth stage of the 2016 Tour de France and the riders will travel 208.5km(129.5mi) from Montélimar to Villars-les-Dombes Parc des Oiseaux. With no difficult climbs on the route and a flat run-in to the finish, the sprinters of the peloton should have another shot at victory.
Date: Saturday, July 16
Start: Montélimar
Finish: Villars-les-Dombes Parc des Oiseaux
Distance: 208.5km (129.5mi)
Elevation Gain: 1610m (5282ft)
GC standings:
Tour de France (2.UWT) Bourg-Saint-Andeol → Le Caverne de Pont d'Arc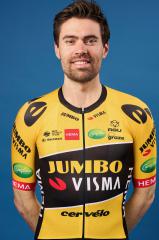 Comment from race director, Christian Prudhomme:"The sprinters will probably have focused on taking it easy during the previous time trial. Out of several factors, that precaution could condition their speed on the final straight. Add to that the fact that the final corridor could be struck by a strong headwind, which should condemn all breakaway attempts."
Reinardt Janse van Rensburg (Dimension Data): "Tomorrow is a big day for us with Cavendish and a sprint again so we were focused on just being safe and using the stage to recover as much as possible. Tomorrow is a big day."
Steve De Jongh (Tinkoff Director Sportif): "Tomorrow we have a long stage, 208km all headwind – it could be a long day in the office for the guys."