Preview: Everything you need to know about Stage 17 of 2016 Tour de France
Don't miss out on the latest CyclingTips updates.
Stage 17, 2016 Tour de France
The 184.5km (114.6mi) stage 16 travels from Berne to Finhaut-Emosson and includes 3,750m (12,303ft) of climbing. The finish in Finhaut-Emosson is atop an hors categorie climb that is 10.4 kilometres long, and averages 8.4%.
Date: Wednesday, July 20
Start: Berne
Finish: Finhaut-Emosson
Distance: 184.5km (114.6mi)
Elevation Gain: 3750m (12303ft)
GC standings:
Tour de France (2.UWT) Moirans-en-Montagne → Berne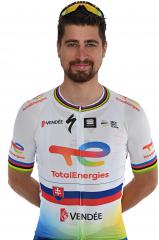 Comment from race director, Christian Prudhomme:"From north to south, it'll be a day of discovery and 100% Swiss with a spectacular finish situated at the Emosson Dam.There will be opportunities to seize on the sequence of 13 kilometres heading to the summit of the Col de la Forclaz, and then on the 10 kilometres that remained to be covered to reach the Emosson Dam."