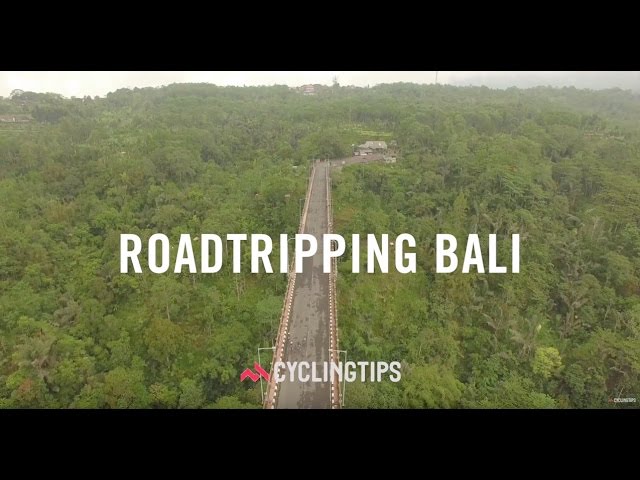 Don't miss out on the latest CyclingTips updates.
When you think of the Indonesian island of Bali you probably don't think "perfect road cycling destination". And that's not hugely surprising – road cycling hasn't really taken hold there, and riding in the province's busiest areas is, for the most part, pretty unappealing.
But get beyond the major population centres and Bali has plenty to offer for the adventurous road cyclist.
Late last month, four of us from CyclingTips HQ in Melbourne made the short hop over to Bali for five days of riding. We saw parts of the island that none of us had ever seen before, even after dozens of visits between us. In the video above you can see some of the highlights from our trip.
Stay posted to CyclingTips next week for a full Roadtripping feature from our Bali visit, with stunning full-screen images courtesy of photographer extraordinaire Tim Bardsley-Smith. In that piece you'll also be able to watch a behind-the-scenes video that we shot along the way, giving you a bit of insight into what it's like to be on a CyclingTips roadtrip. Spoiler: it's a lot of fun.
Thanks to Polygon, Oakley, Shimano, GoPro and The Chillhouse for making Roadtripping Bali possible. We're very grateful for the support.