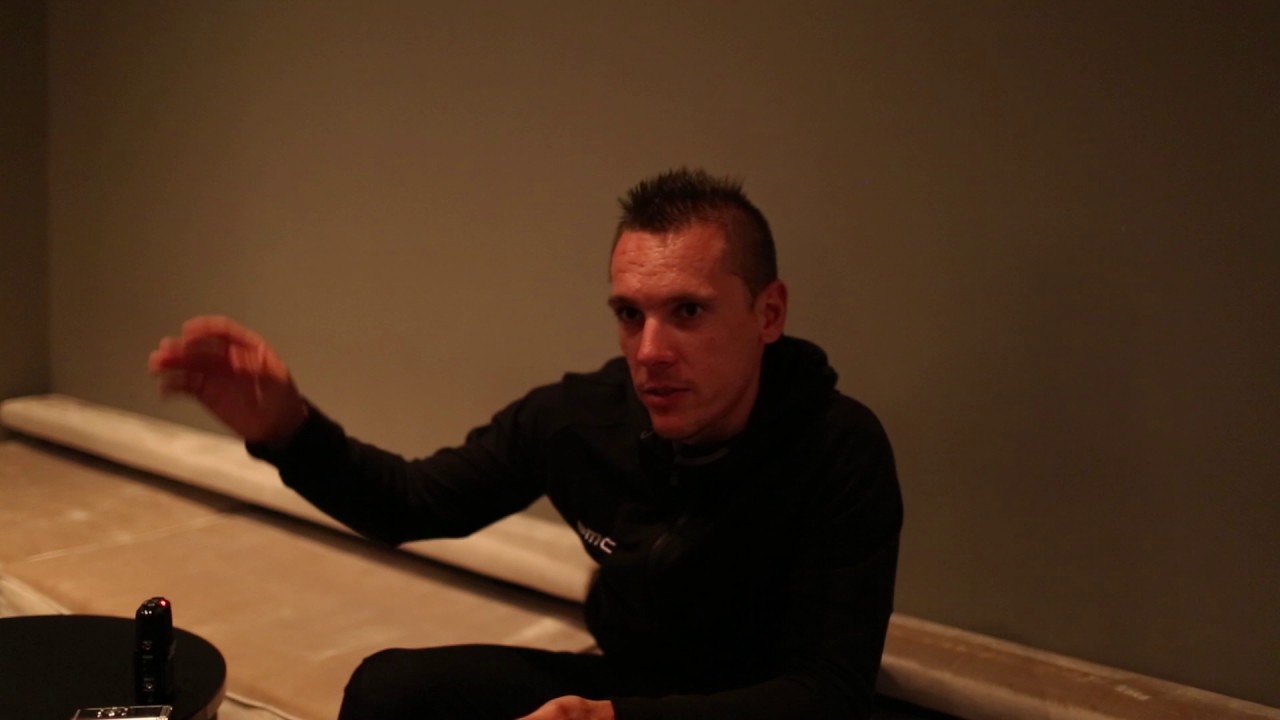 The story behind the story: The Philippe Gilbert interview that never saw the light of day
Don't miss out on the latest CyclingTips updates.
The Santos Tour Down Under provides access to pro riders like no other race. The casual atmosphere of the event allows for candid conversation with the big hitters — something most journalists can't get at any other point in the season.
It was in 2013, when Philippe Gilbert was at the height of his career, that I lined up an interview with him at the Tour Down Under. Gilbert was an absolute superstar at the time, so I knew I'd have to go through BMC Racing's press officer to line this one up. Gilbert's celebrity status in Belgium was much different than how Aussie cyclists are treated at home, so I knew I had to treat this one with more formality and respect. But this wasn't as straightforward as I imagined.
When I showed up at the agreed time I was greeted by an entourage surrounding Gilbert. I wasn't the least bit nervous until I saw this whole song and dance coming my way. BMC Racing's press officer, Georges Luechinger, is a lovely guy who shares my love of ice hockey, however he seems to create more of a commotion around his star riders than necessary, in my opinion.
Georges requested that he look at my questions before I conducted the interview, and before I was introduced to Gilbert. He proceeded to cross most of them off, and told me that the purpose of this interview was to promote his new book which was scheduled to be released to English in the coming months. I was feeling like I was being used…
Reluctantly, I agreed. I was handcuffed because, of course, I wanted the interview, but his book was not what I was interested in talking about.
There are typically two approaches to conducting an interview. First, figure out what story you want to tell and ask questions that extract that story from the interviewee (my preferred method). The other approach that's often used by journalists is to ask a bunch of unrelated questions so they can break that interview up into numerous articles and use quotes from each. This allows the journalist to use the interview many times over, and in a freelancer's case, to sell those pieces to various media outlets.
This interview was a mix of both techniques because I had a longer story I wanted to tell (which was disrupted at the last moment because my questions were not allowed), and because journalist Rupert Guinness was also there to ask some questions for a story he was doing for Sydney Morning Herald. It's not what either of us anticipated…
I was asked to hold off publishing the interview so it could be timed to coincide with the book launch, but never heard back after a few times asking about timing. The video file got buried in a hard drive and I never thought about it again and, to be honest, I was never too excited to do anything with it.
The story I wanted to dig into and tell was about Gilbert's form slump after his stellar 2011 season. Of course this needed to be approached delicately — particularly given the questions everyone was asking at the time — but in this case the subject was completely off the table.
In 2011 Gilbert won a total of 16 races (and two general classifications), including a clean sweep of the Ardennes Classics. The following season, the year he joined BMC, was nearly a disaster and was saved only by his world championship win on a course similar to that of Amstel Gold Race. The 2013 season only saw him take one victory, and 2014 was only marginally better.
The past two years with BMC weren't much better, and while he's taken the odd victory, he hasn't gone close to replicating his stellar 2011 season. Heading into 2017, Gilbert has joined the Belgian QuickStep Floors squad; it remains to be seen what role he'll take on in his 16th professional season, at 34 years of age.
Although it was only four years ago, much has changed for Gilbert since our interview in 2013, and it's interesting to look back at an interview with a rider who was, then, at the top of his game.
See above for a video of the interview that happened on January 21, 2013; an interview which never saw the light of day.