Rosskopf, Neben win US national time trial championships in Knoxville
Don't miss out on the latest CyclingTips updates.
Joey Rosskopf (BMC Racing) and Amber Neben (VéloConcept) were crowned U.S. national time trial champions Saturday in Knoxville, Tennessee.
It was a first national title for the 27-year-old Rosskopf, who is in this third year with BMC and whose biggest result was an overall win last year at the four-stage, UCI 2.1 Tour du Limousin. Rosskopf beat teammate Brent Bookwalter by 57 seconds over the 30.7km course, with Neilson Powless (Axeon Hagens Berman) rounding out the podium.
"It's the most satisfying win for me," Rosskopf said. "I've never been this close to a national championship before, never been able to put together a good ride. Yeah, I'm super excited, a little unexpected."
After setting off in the second-to-last wave of riders, Rosskopf settled into an impressive rhythm quickly, posting the provisional best time at the halfway point of the four-lap course before powering across the line to move into the hot seat.
And @BMCProTeam @brentbookwalter crosses the line in 2nd place. @joeyrosskopf takes the #USPRO time trial championships pic.twitter.com/X3RNWDLkgr

— USA Cycling (@usacycling) June 24, 2017
As the final riders set off, Rosskopf's time of 36:25 held. Bookwalter was the final rider to start the 19.2 mile effort.
"It was a good course and the four laps kept it interesting," Bookwalter said. "Joey and I went into today confident, and I think we were looking at each other as our biggest rivals. In the end, it turned out that Joey had a really great day, and mine was maybe not as good, but it is awesome for him to take the title, and finishing first and second is a testament to the depth of our team."
Asked how it will it feel to wear the stars and stripes skinsuit at his next time trial, Rosskopf said it would "definitely make me look forward to time trials more."
"It will make the day of pain a little more pleasant for the next year," he added. "It will be really cool. I have never worn the national champion's jersey before so I am looking forward to it."
Neben, a two-time world TT champion, won 32 seconds ahead of Lauren Stephens (Tibco-SVB) over the 23km course. Leah Thomas (ShoAir Twenty20) finished third, 1:04 back.
"This course was tricky," Neben said. "There was really no rhythm or flow to it. Mentally, I had to ride it a lot more than physically ride it. It was a challenge to figure out how to pace it, and then factor in the heat. The humidity was hard. So to be able to factor that in and take care of the hydration, and then understanding there were three laps, and how important the second and third laps were going to be. I had to make sure I stayed in formation in the beginning, so that I could nail the second laps."
Stephens was nearly five seconds up on Neben at the first intermediate time check. Neben came back by the second checkpoint and pulled away later in the race to take the win.
"I am really excited, it's the first time I have made the national championship podium," Stephens said. "I was fifth last year and fourth the year before. To get on the podium and be second to a great world champion makes me very happy."
Neben has been U.S. national champion on one other occasion, in 2012. Remarkably, she has finished second in the national TT championships on eight occasions, and third twice, meaning that Saturday marked the twelfth time she's stood on the nationals podium since 2002.
The U.S. national road championships will be held Sunday in Knoxville. CyclingTips will be hosting a livestream of both the men's and women's race, here.
The 63-mile (101km) women's championship begins at 9am EDT, with the peloton covering eight laps of the 7.9-mile (12.7km) circuit.
The 109-mile (175km) men's championship begins at 1:30pm EDT, with the peloton covering 14 laps of the 7.9-mile circuit.
"I think it is a good course for us and if it is a hard race I think we have a good chance with Brent [Bookwalter] and me," Rosskopf said. "I think we will have to play off the bigger teams here but we're off to a good start already and we will see what happens."
National Championships United States - ITT (NC) Knoxville → Knoxville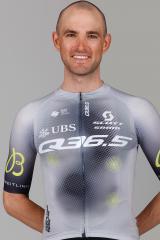 National Championships United States WE - ITT (NC) Knoxville → Knoxville