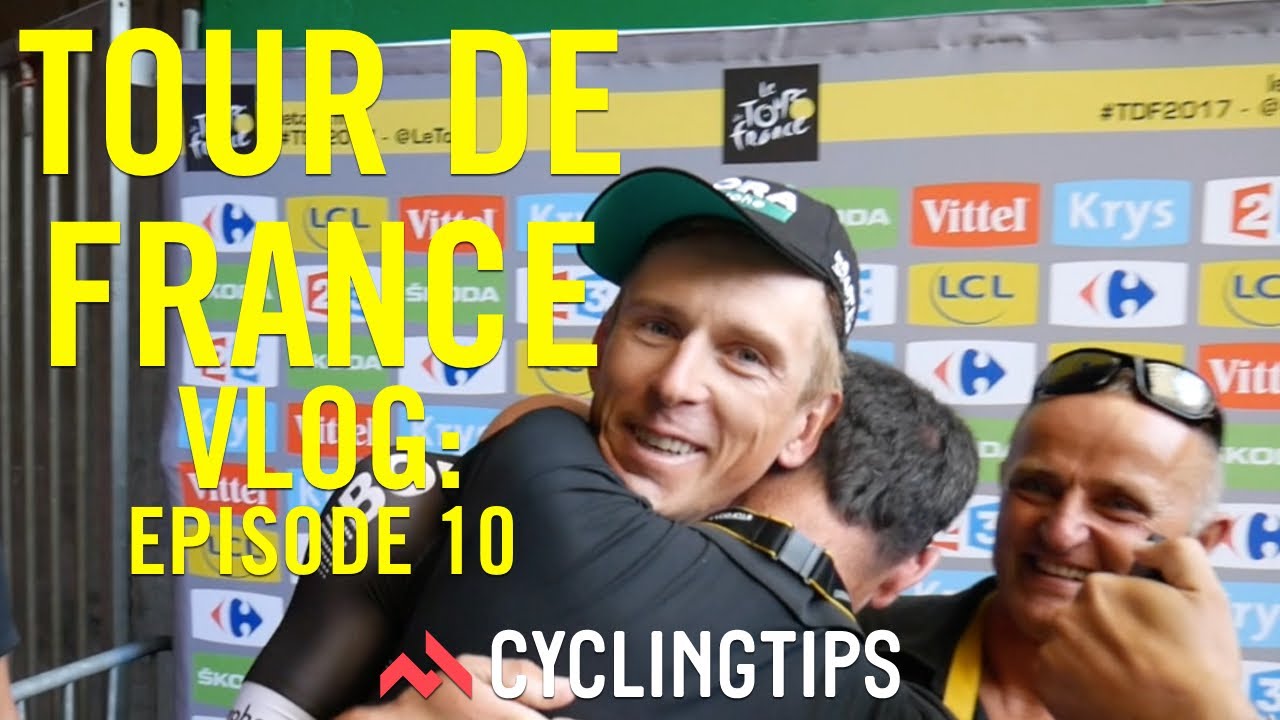 CyclingTips Tour de France Vlog, Episode 10: Hornblower at the helm
Don't miss out on the latest CyclingTips updates.
We promised that we'd ween you off the Tour slowly, drip feeding you that last of the behind the scenes vlogs. I promised that number 10 would be the last from the grand boucle of 2017 but after sitting down and putting the final vlog together it turned out there was far too much for one sitting, so stay tuned for vlog #11. Depending on how you view these things we're ever happy to announce that, or we're sorry.
Either way, our Tour de France vlog #10 takes in stage 19 and 20. The last proper road stage that a certain Norwegian took the win at after coming close three times and a time trial that had riders suffering hearing loss (well not quite), and a very upset Bardet.
Away from the race action we find out that drinking at 10:30am in a traffic jam is not frowned upon when there's a bike race to get to, and that scrums aren't just a thing reserved for rugby players.
We hope you enjoy, and we hope you return for episode 11 – the final one, we promise.