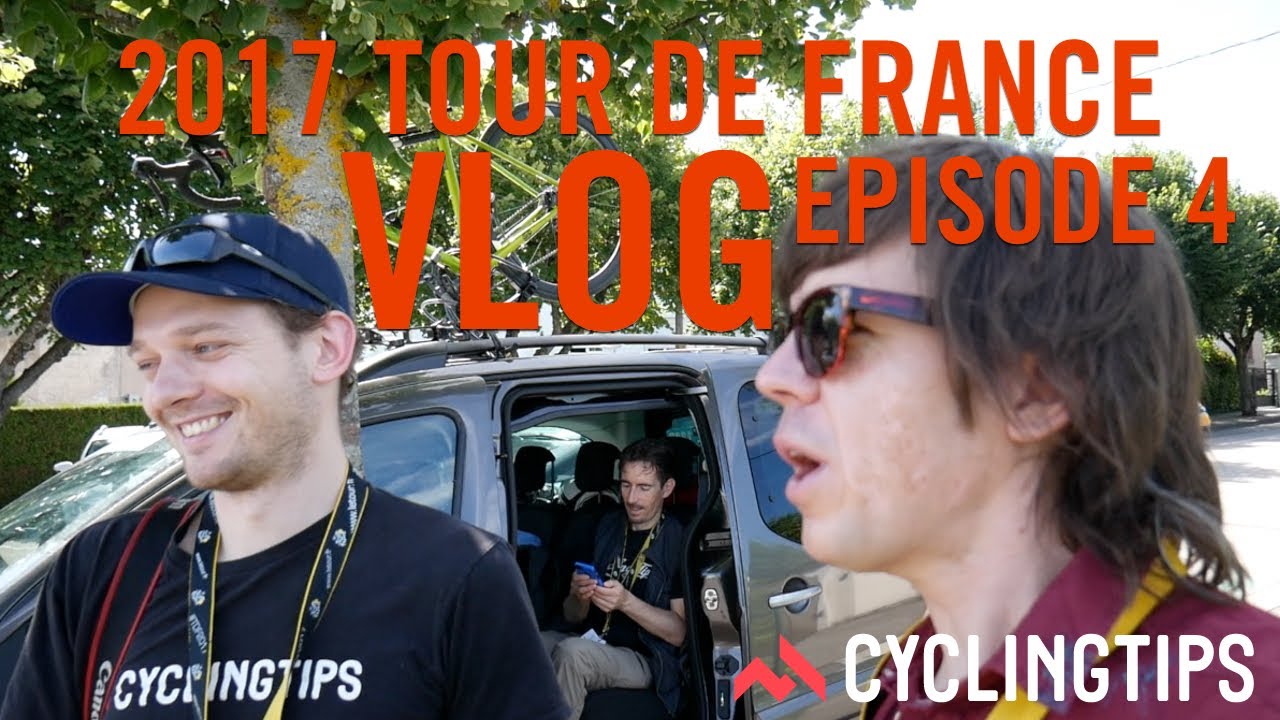 CyclingTips Tour de France Vlog, Episode 4: Late nights and Polo mints
Don't miss out on the latest CyclingTips updates.
NUITS-SAN-GEORGES, France (CT) – If this installment of the vlog was a Friends episode it'd be called 'The One Where All Hell Breaks Loose'.
In the last episode, we left you hanging. Stage 4 had just wrapped up and we were making our way back to the press room. On the ground, directly after the finish, all seemed relatively normal … or as normal as you can get when there's a big crash. Among the frenzied Tour crowd, as throngs of team staff dashed about and scrums of journalists tried to make sense of the stage, news slowly broke.
Information was patchy, but once back in the press room, and once the race jury had made their fateful decision, it opened the gates to one of the biggest cycling stories of the past few years. It also spawned a late night for all journalists working on the race.
Let's get back to the action …