Stepping up: Three US teams aim for Pro Continental status in 2018
Don't miss out on the latest CyclingTips updates.
EDMONTON, Alberta (CT) — Three teams and three seasons removed from the WorldTour, Evan Huffman (Rally Cycling) will advance next season toward his goal of competing again at cycling's top level. The Northern California pro, who won the Tour of Alberta on Monday, will have plenty of company.
With the announcement last week of Holowesko-Citadel's intention to move from Continental to Pro Continental status next season, five U.S.-based squads will be represented on cycling's second-highest pro level in 2018.
UnitedHealthcare and Novo Nordisk competed on the Pro Continental circuit this season. In addition to Holowesko-Citadel, Axeon Hagens Berman, and Huffman's team, Rally Cycling, will compete with the higher designation next year.
Like many pros late in the season, Huffman, 27, wasn't sure of his employment status for 2018. But with his team's decision, Huffman's individual decision became easier — and logical. He's renewed with Rally through 2019.
"Sometimes, you can wait too long and then an opportunity isn't there," said Huffman, who rode for two disappointing seasons with Astana on the WorldTour. "I looked at this team and what it's meant for me and where's going, and it was a sure thing. There's a lot to lose by leaving or waiting."
Following his departure from Astana, Huffman rode for SmartStop, the short-lived, defunct Continental squad, for one season. It didn't pay some of its riders, including Huffman. But with Rally, Huffman has rekindled his career. In 2016 he won a stage at Alberta and the KOM jersey at the Amgen Tour of California. This year, he won two stages at California — a Continental rider taking two wins at a WorldTour race. His opening stage win at Alberta, at Marmot Basin, and his overall title were his sixth and seventh wins this year.
"In North America, it's still hard to win, but it's a lot easier to finish a race," said Huffman, who considered but didn't seriously pursue some interest by WorldTour teams for next season. "You see more select groups, and guys get dropped. In Europe, there are more and more guys who can make it deeper and deeper into a race. It becomes more critical for positioning and things like that."
American John Murphy, who rode for four seasons with UnitedHealthcare before joining Holowesko-Citadel this season, embraces the opportunity to compete in higher caliber races. The Holowesko-Citadel team took UCI wins in 2017 at Joe Martin Stage Race, Tour de Beauce, and Cascade Classic, as well as stage wins at Utah and Colorado.
"All the guys, all the staff, all the management are pumped to take the next step," said Murphy, 32, who competed on the WorldTour with BMC in 2011 and is in his tenth pro season. "We're excited to get into bigger races and do more racing. I haven't heard what kind of races we'll be going to, but the options are open."
Murphy, who won stages this year at the Tour of Utah and Colorado Classic, echoed Huffman's thoughts. Competing as a Pro Continental team will afford more opportunities for their respective teams to race at a higher level and to prepare for key events like the Amgen Tour of California.
"It's always good to race against different guys," said Murphy. "The schedule in the U.S. is good, but we need more races. It's just that simple. A busier calendar means we get faster and we get stronger and we get more results.
"For me, I am excited to get to race against bigger and better competition and to get out of the U.S. It's not that racing in the U.S. isn't at a high level, but it's good to mix it up and race more internationally. It's a huge opportunity for me. I've raced the Spring Classics. The atmosphere in Belgium in March and April, it's kind of like you're really going into a war. You have to have good luck, amazing legs, and a great team. Everything has to come together. It's kind of a fun way to approach the sport. For me, it's going let me be able to get to Belgium and try again."
Canadian Rob Britton, 32, who in early August won the Tour of Utah, is also completing his second season with Rally. He rode with SmartStop for two seasons and he's spent his entire pro career with Continental teams.
"It means a lot to me," said Britton of the team's pending advancement. "I've been doing this for a while. I've wanted to move to Division 2 for a few years now. To be able to stay on the team I'm on currently, and naturally kind of progress and see what happens, it's fantastic."
Britton, who won the overall title at the 2015 Tour of the Gila, describes U.S. racing uniquely.
"I kind of equate it to a fitness dance-off," Britton said. "In Europe, it's not necessarily the fittest guy who wins. But maybe it's the guy who has the whole package, positioning, reading the race, bike handling, and team. In North America, if you're the fittest guy, sometimes that's really all you need."
In 2017, Rally won four stages stages plus the overall (Huffman) at the Tour of the Gila, two stages at California, a stage and the overall (Britton) at Utah, and a stage and overall (Huffman) at Alberta.
Axeon Hagens Berman has also had a successful season, with stage wins at Gila and Beauce, as well as several European victories.
Team manager Axel Merckx told Cyclingtips last month that the move to Pro Continental in 2018 will help his riders push their limits. It will also certainly help with invitations to races like the Amgen Tour of California, which the team missed this year after the event moved to UCI WorldTour status.
"The DNA of the team is not going to change whether we get a Pro Continental license or not," Merckx said. "It's just going to give us more opportunities to race bigger races and to make those riders stronger. By racing locally and racing smaller races, we're not making those guys stronger. They have to suffer. They have to go over their limits and their barriers, and only like that will they become stronger. If we can't do the bigger races, and if we don't have more opportunities in Europe to do bigger races, it's gonna be difficult. With everything in cycling evolving, we have to evolve with the system, and luckily we have great partners that believe in this program, and they continue to believe in it."
Huffman, who has now ended his season and will be married next month on the San Joaquin Delta, not too far from a stage course often used in the Tour of California, believes Rally's strategy for racing next season will be amended.
"I really don't know what our schedule is going to be like next year," he said. "It's cool to do the Tour of Algarve. Portugal is a pretty nice place to race in in February. But probably something we need to look at as a long-term goal is go to Europe and actually target results instead of the last two years when we've gone there just to get some racing in to get ready for the North American season."
"Maybe in the next year or two, we pick a race, maybe just off the top of my head, a race like the Tour of Austria in July and make it a target event. It depends on how the roster fills up and what invites we can get. But I think we will have some more opportunities to get into bigger races."
Tour of Alberta (2.1) Edmonton → Edmonton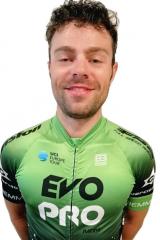 About the author
James Raia has reported on cycling for more than 30 years and is co-author of Tour de France For Dummies. In addition to writing about cycling and other sports, he contributes business and lifestyle content to several publications, and has been the editor and publisher of the automotive website theweeklydriver.com since 2004. James lives with his wife Gretchen and two cats in Sacramento, California.