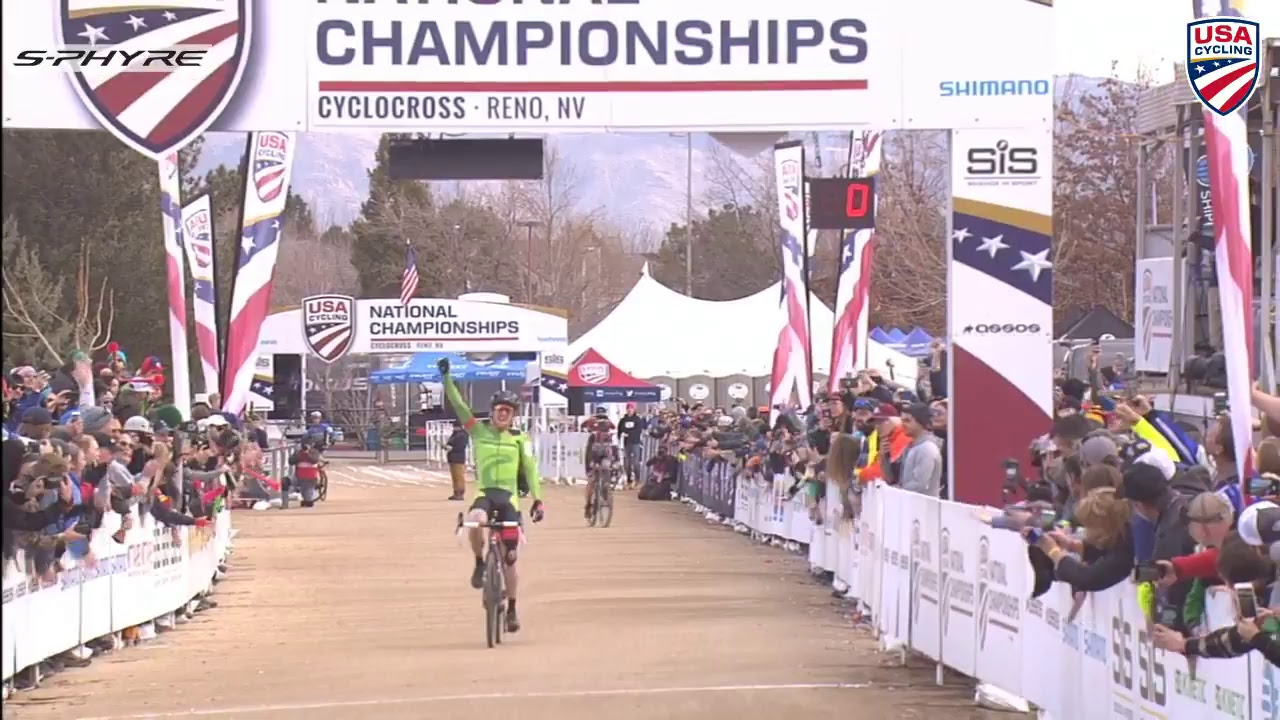 LIVESTREAM: Will Compton and Hyde repeat at the US National Cyclocross Championships?
Don't miss out on the latest CyclingTips updates.
The 2018 USA Cycling National Cyclocross Championships are well under way in Reno, Nevada, where amateur and collegiate racers have been battling for the stars-and-stripes all week long.
The weather conditions have cleared up for the pinnacle events on Sunday, when the elite women and men will take to the fast course.
There's much anticipation for the women's race as defending champions Katie Compton (KFC Racing p/b Trek / Panache) will be going for her 14th straight title, but will be facing her toughest competition yet. Her main challengers are likely going to be Kaitie Keough (Cannondale-Cyclocrossworld.com) and Ellen Noble (Aspire Racing). Keough (née Antonneau) is currently ranked second in the world-wide UCI standings, after stellar performances in the UCI World Cup.
Meanwhile, 22-year-old Noble, a four-time junior national champion and 2017 U23 Worlds silver medalist who has been bunny-hopping her way to the pointy end of the elite races this season, netting several World Cup podiums along the win.
Compton, Keough and Noble have been squaring off on European soil for the past three months, but the battle is about to come stateside. And it's one that will be well-worth watching.
"I know [Kaitie Keough and Ellen Noble] are pretty much champing at the bit, chasing me down quickly," Compton told Ella CyclingTips. "It's going to be hard day, and I think it's going to be a good one for spectators."
In the men's elite race, defending champion Stephen Hyde (Cannondale-Cyclocrossworld.com) is the clear-cut favorite. Though he hasn't had the season he hoped for, beset with illness, injuries and mechanical issues, Hyde has still been the strongest American man in cyclocross. Domestically, he won the US Cup-CX national series title and a second consecutive Pan-American championship. Internationally, he finished just outside of the top 10 at World Cups in Namur (11th) and Zolder (13th).
Hyde will face challengers in Tobin Ortenblad (Santa Cruz-Donkey Label), who has proven strongest domestically in Hyde's absence, as well as Kerry Werner (Kona), 2017 nationals runner-up Jamie Driscoll (Donnelly Sports), Jack Kisseberth (JAM Fund), and four-time national champion Jeremy Powers (Aspire Racing), who has struggled with heart arrhythmia this season.
Streaming schedule
Race schedule for Sunday, January 14th, in Pacific Standard Time:
9 a.m. Junior Men 17-18 (4:00 a.m. on Monday, January 15 AEDT)
10 a.m. U23 women (5:00 a.m. on Monday, January 15 AEDT)
11:30 a.m. U23 Men (6:30 a.m. on Monday, January 15 AEDT)
1:15 p.m. Elite Women (8:15 a.m. on Monday, January 15 AEDT)
3:00 p.m. Elite Men (10 a.m. on Monday, January 15 AEDT)
Twitter
Can't watch? Follow along via Twitter. USA Cycling will be providing live updates at @usacyclinglive.