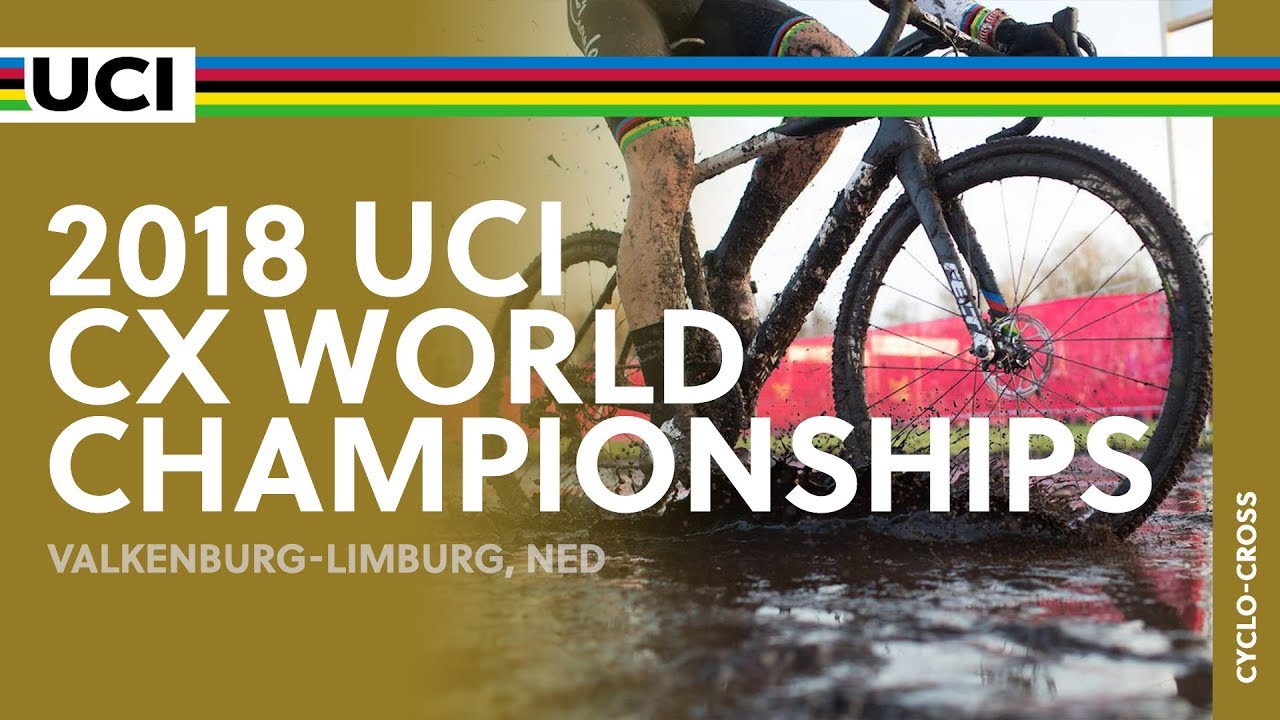 The 2018 UCI Cyclocross World Championships: all eyes on the women
Don't miss out on the latest CyclingTips updates.
"I have been getting a lot of feedback from people saying that women's 'cross at the moment is more exciting and more fun to watch than the men's," cyclocross world champion Sanne Cant recently told us in an interview.
And that has been our experience also.
If you've been following along these past few seasons, you'll have noticed that women's cyclocross has significantly grown in depth and professionalism. And while on paper it may seem that Cant is reeling in the victories, the women's peloton is getting faster, fitter and broader. Gone are the days that a single rider like Marianne Vos, Hanka Kupfernagel or Daphny van den Brand dominates the sport with one solo after another. Every race, it seems, has at least 10 potential winners.
In men's cyclocross, however, Dutch phenom Mathieu van der Poel has been utterly dominant. With technical skills and 5-minute power unmatchable by his competitors, Van der Poel's performances, while impressive, have made the races rather predictable. The former world champion has soloed to victory in over 65 percent of the races he started this season, claiming the Dutch and European titles as well as the World Cup series along the way. Last year in Bieles, Van der Poel was robbed from his second world title when he suffered one flat tyre after another, making room for Belgian rival Wout van Aert to take the win. Barring any mechanicals, flat tyres or other misfortune, the rainbow stripes are Van der Poel's to lose this year.
And so, the anticipation for the 2018 UCI Cyclocross World Championships this weekend are largely surrounding Saturday's events when elite women battle it out for the ultimate honour.
All eyes on the elite women's race
Last year's elite women's championships delivered one of the most dramatic and nail-biting cycling performances in recent years. It was a hard-fought battle from start to finish, filled with on-the-edge-of-your-seat excitement, heart-breaking crashes and mechanicals, and a much-anticipated duel between seven-time world champion Marianne Vos and cyclocross' winningest rider, Sanne Cant. In the end, it was the Belgian who took the win.
This year's championship is shaping up to be equally exciting, although the battle will be fought between at least five riders instead of two.
The course
A former World Cup location, the Valkenburg course is historically a hard one, and one that favours a well-rounded rider with good climbing ability, technical skills and speed rather than pure staying power.
Recent rain means the lumpy course is bogged down with heavy mud and there's more rain in the forecast. Riders who have already previewed the course are reporting a lot of slip-and-slide and "scooting" sections, plus some course alterations to make it even harder.
"I think this World Championships is going to be the best yet. It's kind of a climby, technical course. It's going to be an interesting race. You've got the mountain bikers who are riding well and the cross riders who climb well and the roadies that come in — it could be anybody's game," American champion Katie Compton told CyclingTips.
The Top Contenders
How's Vos' fitness? Will Pauline Ferrand-Prévot be recovered from her crash? Will this finally be Compton's year?
There are many question marks regarding Saturday's line-up as last weekend's race in Hoogerheide caused a bit of a shake-up.
Dutch rider Lucinda Brand abandoned the race mid-way due to illness, and then comeback-star Ferrand-Prévot and mountain bike star Jolanda Neff — who had both been favourites for Worlds — got tangled up in a nasty crash. Neff ended up with a broken elbow and collarbone and will miss Worlds. Ferrand-Prévot meanwhile is bruised but not broken, but how her soreness will impact her racing remains to be seen.
Meanwhile, Compton, who had won the World Cup the week previous, didn't even break into the op 20, and only Italian rider Eva Lecher took on the duel with Cant.
Additionally, Vos' form has been questionable all season and Katerina Nash —usually a podium favourite — also hasn't been as consistent as she's been in recent years.
This has made a lot of room for strong underdogs and left the game wide open.
A quick overview:
The defending champ
Defending champion Sanne Cant is going into Saturday's race as the top favourite, although the race surely won't be handed to her. The Belgian netted an impressive 15 UCI wins this season, which included the European Championships for a third year in a row, her ninth consecutive Belgian national title and several world cup races which led to yet another World Cup overall series victory.
She's definitely had a strong season but the hilly courses don't always suit her, which was evident in her struggles at Namur and Koppenbergcross.
The Americans
The American cyclocross national champion for 14 years running, Katie Compton, is always a podium contender for Worlds, but health struggles and mechanicals have plagued her in recent years. And so we haven't seen her on the Worlds podium since 2013.
Still, she's got well over 125 career UCI wins and had a very successful season thus far, winning the DVV Troffee series, her 14th national championships, the Pan-American championships, and the Nommay World Cup just a couple of weekends ago. The 39-year-old seems to be in her best from of recent years.
"I feel stronger this year than I have for quite a while. I haven't won as many races as I have in years past, but I feel better, I'm racing well and the competition is stronger and faster," Compton told CyclingTips.
"[The rainbow jersey] is the only thing I haven't won so that would be awesome. But honestly, I stopped caring so much. I feel like everybody else is putting that pressure on me to win the world championships because I've won a lot of other stuff and I've been consistent for so long. But I've come to terms with being okay with not winning a world championships. I've medalled four times at Worlds, I have been super consistent and I have had some really good rides, I just haven't had a really good world championships."
"I haven't felt that great, had some back luck, and so I'd really like to have a good race and I'd really like to get on that podium. And I can. I have won [in Valkenburg] before, been on the podium, plus, I really like the course."
But Compton isn't the only American with podium potential this year. Kaitie Keough completed her first full season in Europe with great success and is currently ranked second in the world, behind Cant.
A fourth-time medalist at the US National Championships, the Wisconsinite came out ahead of her compatriots on the international stage, delivering consistent podium and top-5 performances all season long to end ups second in the World Cup series. Plus, a tiny but mighty rider, the hillier courses suit her well and even Cant herself is watching out for the young American.
"Yes Compton rides well but I was startled by the level at which Kaitie Keough is riding this year too. The level [of cyclocross] in America is rising alongside that of European cross," Cant told CyclingTips.
And then there's Ellen Noble, the U23 silver medalist of 2017 who's making her elite debut this year. Noble has spent quite a bit of time in Europe this season and showed great form at the US National Cyclocross Championships in January, where she came closer to Compton than any competitor had in years.
While her results have been varied, Noble did prove that she's capable of racing at the pointy end of the race, with podium finishes at the Trek CXC World Cup and Flandriencross. If she has a good day, we may just see her in the mix.
The seven-time world champion and the Dutch
As mentioned above, Marianne Vos (The Netherlands) hasn't been her usual self. Coming in late, her very short season has been plagued with poor form and illness.
While taking the same approach as last year, when she competed — and dominated — the last two months of the season, this season has been a struggle. In only a handful of appearances, her fourth place finish at Hoogerheide last weekend was her best.
Still, Vos is optimistic.
"I was no where two weeks ago, and now I'm back. [My Hoogerheide performance] indicates that I do not have to get my mind off the world championship," said the seven-time world champion.
This may be the first cyclocross world championships Vos has attended in a very long time in which she's not lining up as a top favourite, and it's actually Lucinda Brand who's starting as the strongest Dutch rider.
A playmaker on the road, Sunweb's Brand has been putting in solid rides every weekend since deciding to give 'cross a go in 2016. She ended up fourth in last year's nail-biting championships but contested for the win for the majority of that race. She won the Dutch National Cyclocross Championships and had several podiums in the Superprestige and DVV Troffee series as well. She did have to abandon last week's race in Hoogerheide due to illness so we'll have to wait and see how that impacts her in Valkenburg.
Another former cyclocross world champion in the Dutch squad is Thalita de Jong. Coming back after injury prevented her from lining up in 2017, De Jong has been competing in smaller races mostly this season, but she could still come out and shake things up just as she did in 2016.
And then there's last year's U23 world champion Annemarie Worst who's proven herself very capable in the elite field as well. She finished third in the Dutch National Cyclocross Championships and fourth at the UEC European Championships and could very well end up in the Top 10 as she makes her elite championship debut.
The mountain bikers
Lumpy and technical, many are looking to the riders who also compete in xc mountain biking to do well. Riders like Ferrand-Prévot (France), Katerina Nash (Czech Republic), Maghalie Rochette (Canada) and Eva Lechner (Italy) are all podium contenders.
Despite her crash at Hoogerheide, Ferrand-Prévot has been enjoying quite the comeback in 2017-18. The former world champion returned to 'cross after a two-year absence and did so with successes at DVV Verzekeringen Trofee in Essen, Superprestige Diegem and won Vlaamse Druivencross. Moving upwards, the French woman was fifth in the World Cup in Namur, fourth in Heusden-Zolder and third in Nommay. After winning the French national title, she decided to join the French national selection in Valkenburg. Her clash with Jolanda Neff last weekend left her bruised, but undeterred.
Forty-year-old Nash has been one of the most consistent riders in the women's cyclocross for nearly a decade. But she seems to be struggling a bit this year. She kicked off the season well with a win at the World Cup opener at Jingle Cross, but we haven't seen her on the podium since. Still, in five of her six previous world championship appearances, she's been in the top 5, including two bronze medals — one in Germany in 2011 and on last year in Luxembourg. Despite her less consistent season this year, Nash can never be discounted.
Darkhorse Picks
Britain has got some strong contenders in Helen Wyman and Niki Brammeier, both of whom do well on climby, technical courses.
As you can tell, there are a lot of riders to watch and we've seen different faces on the podium weekend after weekend, which means the championships is really anyone's game.
Who do you think is going to win? Tell us in the comments below.
The U23 Race
As women's cyclocross continues to grow, so does the influx of young talent. Last year's U23 women's race was an exciting battle won by Dutchwoman Annemarie Worst with American Ellen Nobble close behind her and Britain's Evie Richards in third.
There have been some surprise but promising performances by young riders throughout the season, and we'll especially be looking at World Cup Namur winner Richards to make an impression. Richards finished Hoogerheide in third place last weekend, and is the top favourite. Since Worst and Noble have both aged up, her competition will likely come from Laura Verdonschot (Belgium), Emma White (United States) and Ceylin del Carmen Alvarado (The Netherlands), all of whom netted World Cup Top-10s against the elites.
After last year's success, the Americans are bringing a full six-person squad, hoping to make another impression.
The 2018 UCI CX World Championships schedule:
Bookmark this article, because we'll be streaming the UCI broadcast right here!
Saturday, February 3
U23 women, 13:00 CET (7 a.m. EST, 1 a.m. AEDT Sunday)
Elite Women, 15:00 CET (9 a.m. EST, 3 a.m. AEDT Monday)
Sunday, February 4
U23 men: 11 a.m. local time (5 a.m. EST, 11 p.m. AEDT)
Elite Men: 3 p.m. local time (9 a.m. EST, 1 a.m. AEDT Monday)
All of the races will be live streamed on the UCI Channel but they are geo-restricted. Be sure to check your local broadcast listings.
If you're unable to watch the livestream, check out the official Twitter account @uci_cx and @limburg2018 or use the hashtag #CXWorlds and #limburg2018.
Replays