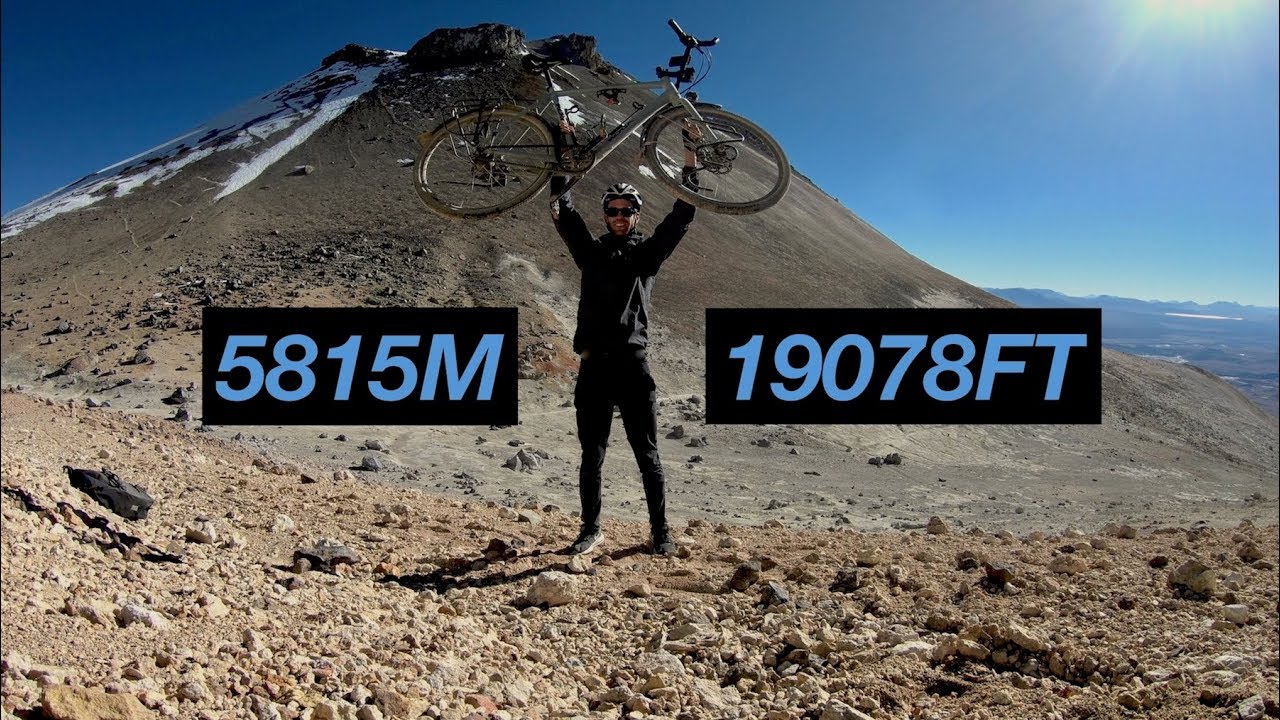 Video: Cycling the highest road in the world
Don't miss out on the latest CyclingTips updates.
Alee Denham will be a familiar face for anyone that's followed CyclingTips closely in recent years. He was one of the riders that Roadtripped the Mawson Trail with us, and we've previously featured his videos from cycling adventures in Bali, Vietnam and Japan. At the time of writing Alee is partway through one of his most ambitious adventures yet: a two-year ride from the bottom of Argentina to the top of Alaska.
As ever, Alee is documenting his journey as he goes. He's published five videos since his trip began in December 2017, and it's the last of those that we share today. In it, Alee rides up to 5,815 metres above sea level on a dormant Bolivian volcano called Uturunku. The road he takes is regarded by some as the highest on the planet — we say "regarded by some" because there's debate about what constitutes a road (it does seem, however, that at 5,359m, Khardung La in India isn't the highest road in the world as we might have claimed previously).
Regardless, Uturunku is high. Really high. And the road there is anything but easy. Check out the video above to see how Alee's ride unfolded, and likewise his time in Bolivia more generally.
https://www.instagram.com/p/BjruRUnBHKg/?taken-by=cyclingabout
If you want to watch more of Alee's videos from his trip to the Americas, be sure to check out his YouTube playlist. He's got new videos coming out every month. And if you want to learn more about his adventure, his bike, or the gear he's carrying, be sure to check out his excellent website, CyclingAbout, a site you should already be following if you're into bikepacking/touring in any way.
You can also follow Alee's adventure at the CyclingAbout Instagram and Facebook pages.