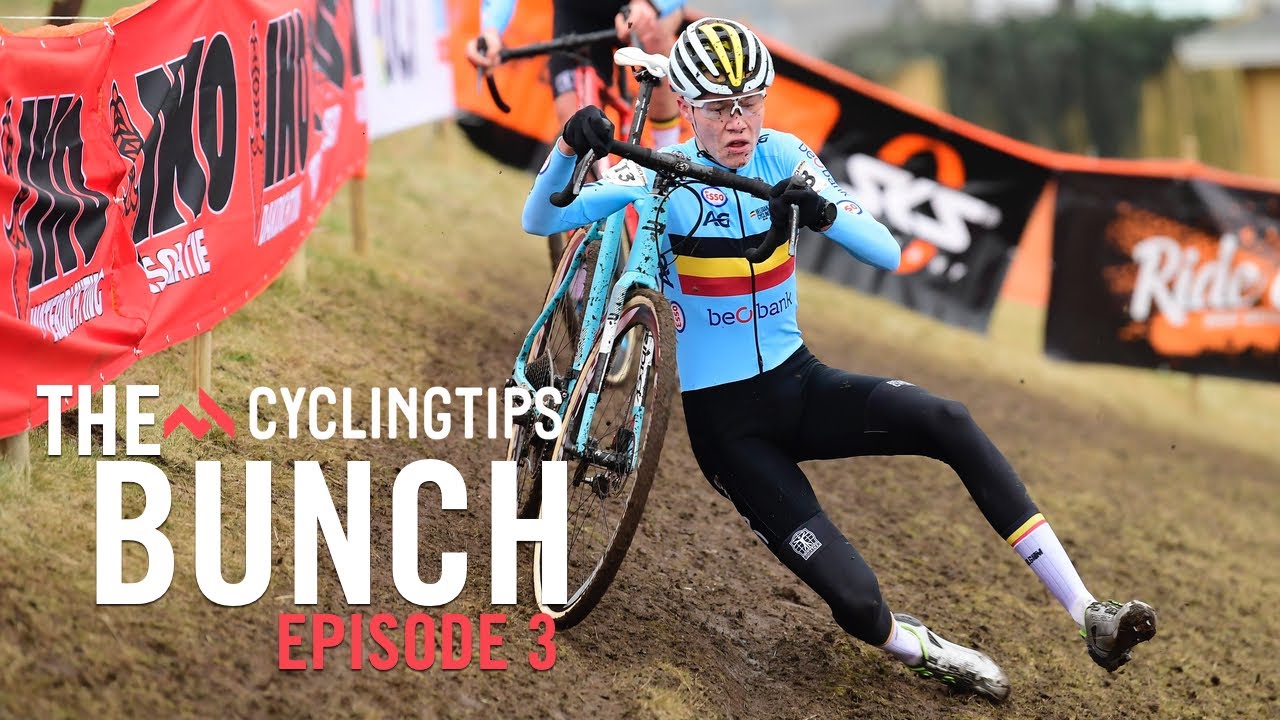 The Bunch, Ep 3: Junior racing is better, end of summer, fancy carbon
Don't miss out on the latest CyclingTips updates.
Welcome to episode three of The Bunch, where we catch you up on the week in cycling and what we're up to here at CyclingTips.
We've got a jam-packed episode for you. To kick things off, Neal takes us through all the excitement (well, exciting all the except the Elite men, perhaps) of the UCI Cyclocross World Championships which was held in Denmark this past weekend. Matt rounds out his hectic Summer of Cycling by calling in from the last of the big Australian races, the Herald Sun Tour.
Away from racing news, we have the usual weekly rant, but be prepared James, is having a week off from letting the industry know his gripes, instead Dave Rome opens up his Rant account.
We also take look at Dave's article on chain master links. You'll never need to ask another question about the little pieces of metal that hold your chain together.
For those that may need inspiration, there are two great features on CyclingTips now. A group of friends rode from Portland to Bend, Oregon, and we hope their trip will encourage you to head out for a few days with your mates into areas unknown. Then Andy and Caley ride big miles (and get lost along the way) to basically get a decent bit of pub grub.
There's also the usual info from James, Neal and Caley regarding what is on the current podcast. And Andy gives us more info on the world of Veloclub. Then if you want to know what the future looks like, stick around for a round up of what's to come on CT.
Find all the links below for what we've talked about on this episode.
Racing Action and Commentary
Aggressive Team Sky completes Sun Tour domination:
Anatomy of a breakaway victory: The story of Owain Doull's Sun Tour success
The Keisse crisis: dumb mistakes and a sport that needs to grow up

Tech
Chain quick links: A guide to easy connection
Adventure
Portland to bend…..the wild way