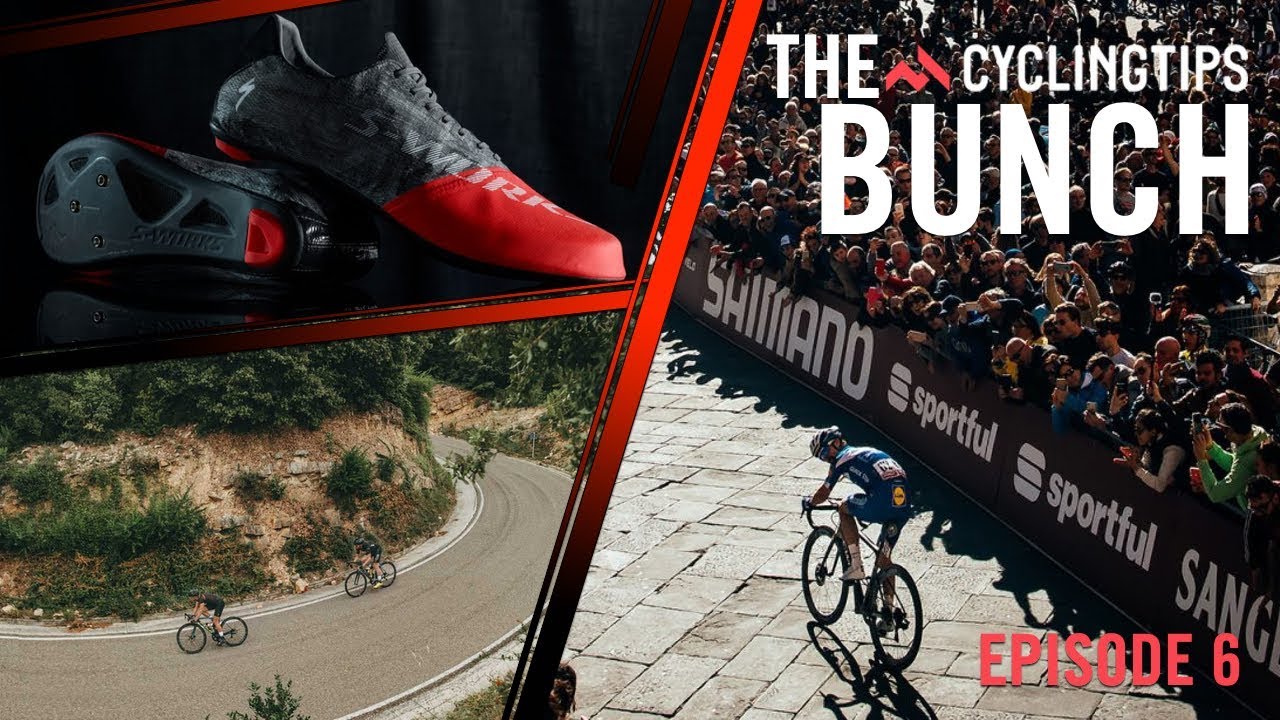 Crosswinds and 'Frozen': The Bunch Ep.6
Don't miss out on the latest CyclingTips updates.
WARNING: You may want to avoid this episode if you have small kids that fell in love with a certain Disney song from a few years back. With that out of the way, welcome to episode six of The Bunch, our video series where we round-up all the goings-on, not just here at CyclingTips but around the world of cycling … kind of.
We missed last week. Sorry about that. Travel, broken MacBooks and other bits got in the way. I apologise. But to make up for it, this week's episode is jam-packed to the gills.
This week I'm in Girona and Annecy, and CyclingTips writers are all over the world: Colorado, California, Dubai, and more.
Let's also say that there's a special guest that pops up now and again. He may even have a rant for us, though he's one of the few who can whinge about this particular problem. Only two people, at most, each year can have this gripe thrust upon them.
Dave Rome, our man that seems to model himself on Tim Allen's character from Home Improvement, even manages to pop up and give us all some advice. You could even say he has a CyclingTip!
In tech, James Huang tested a pair of shoes that don't break the bank. The Pearl Izumi Tour shoes look great and perform well for a fraction of the price of super high-end models. If wheels are more your thing, Matt Wikstrom delves deep and reviews a new set of wheels from an equally new brand, Zeal. They're certainly a bit different to everything else is on the market.
And we have a double dose of adventure for you this week. I'm on the hunt for the ideal location for a perfect day on the bike. And if you want real gritty adventure, look no further than Andy van Bergen's stunning trip, where he and some mates jetted of to Central Asia tackle the Silk Road. This one's been in the works for a while and, if we do say so ourselves, it's a stunning, spectacular and above all inspiring piece of content.
'Till next week.

Tech
– Pearl Izumi Tour shoe review: Solid performance, classy styling, great value
– Zeal Camerig 44 carbon clincher review
Photo galleries
– Strade Bianche, road cycling's sixth Monument?
– The Tour du Rwanda is one of the world's most beautiful races
Good reads and Adventure
– JRA with the Angry Asian: We all started somewhere
– The perfect cycling location: Girona, Costa Brava.
– Riding the Silk Road, before it changes forever
– Stories from the Silk Road: Alison Tetrick