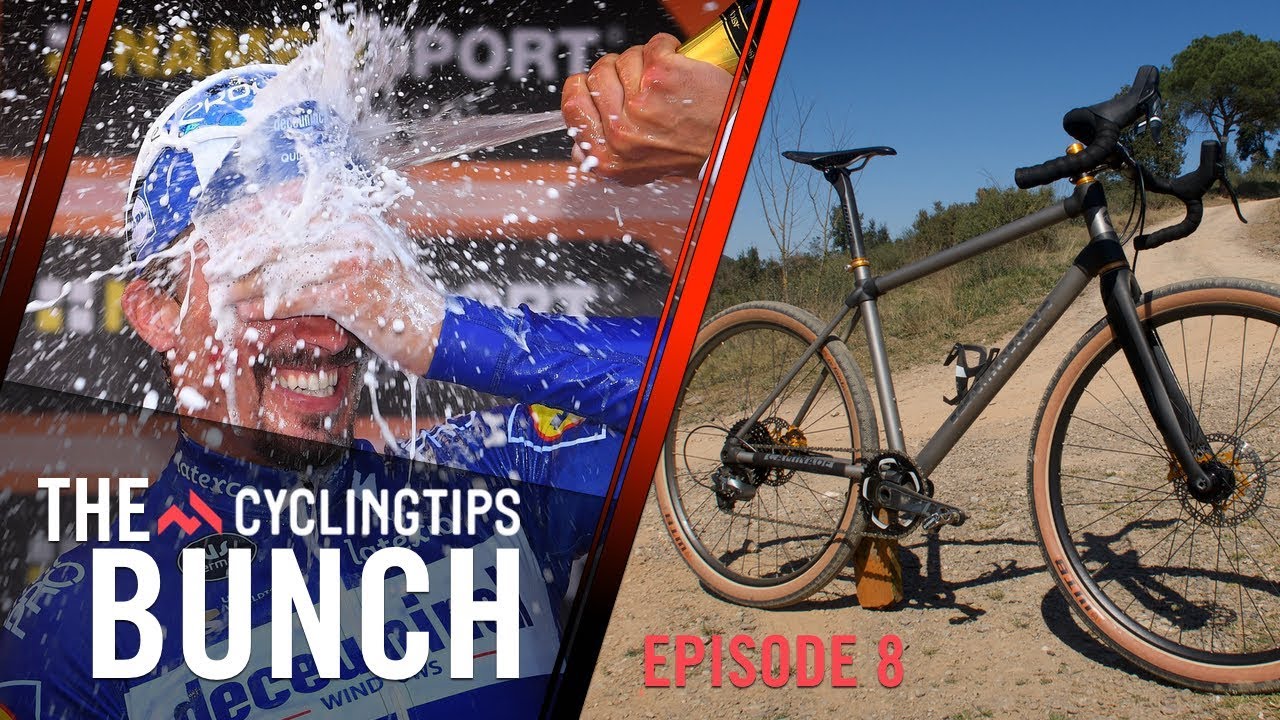 In the Land of the Pros: The Bunch, Ep. 8
Don't miss out on the latest CyclingTips updates.
Hello folks, you're back again I see. It's yet another episode of The Bunch, our weekly roundup show, where we try to keep things nice and concise when letting you know all the going-ons here at CT.
This week is a jam-packed show. I've yet again been to cycling mecca Girona, in the Costa Brava. Up until last June I'd never been, since then I've visited five times. Maybe more by the time you read this. Half this week's show is recorded there, the reason this time was for yet another product launch….or four!
So what's in this weeks show? If tech tickles your fancy there may be a few bits that may grab your interest. Everything from a fancy carbon injected, lugged, French-built gravel bike, fancy fast Lazer lids, a possible holy grail two-wheeled wonder and tips on keeping your bike safe.
Racing news is yet again focused on that Frenchman who seems to just want to win every race he turns up to this year, and so far has. Yep, Alaphillipe and his Milan-San Remo win occupies our race round-up, but will he take the hotly contested title of Rider of the week?
If racing is only for those that want to know where they are going and adventure is more up your street then our man Andy gives you his top-tips on how to pack light and pack right when venturing out on a bike packing trip.
That ain't all though folks, you'll just have to watch to see what you're missing out on.
Till next week, enjoy your riding.
And a special article you must all read:
Cheers and goodbye Matt
Photo gallery:
Flares, fire and a fast finish at the 2019 Milan-San Remo
By the numbers: What it takes to finish in the lead group at Milan-San Remo
Tech
Photo gallery: 2019 North American Handmade Bicycle Show, Part One
Tech gallery: 2019 North American Handmade Bicycle Show, Part Two
Cafe bike security and the best pocket locks reviewed
The basics of bikepacking | A story from the Silk Road