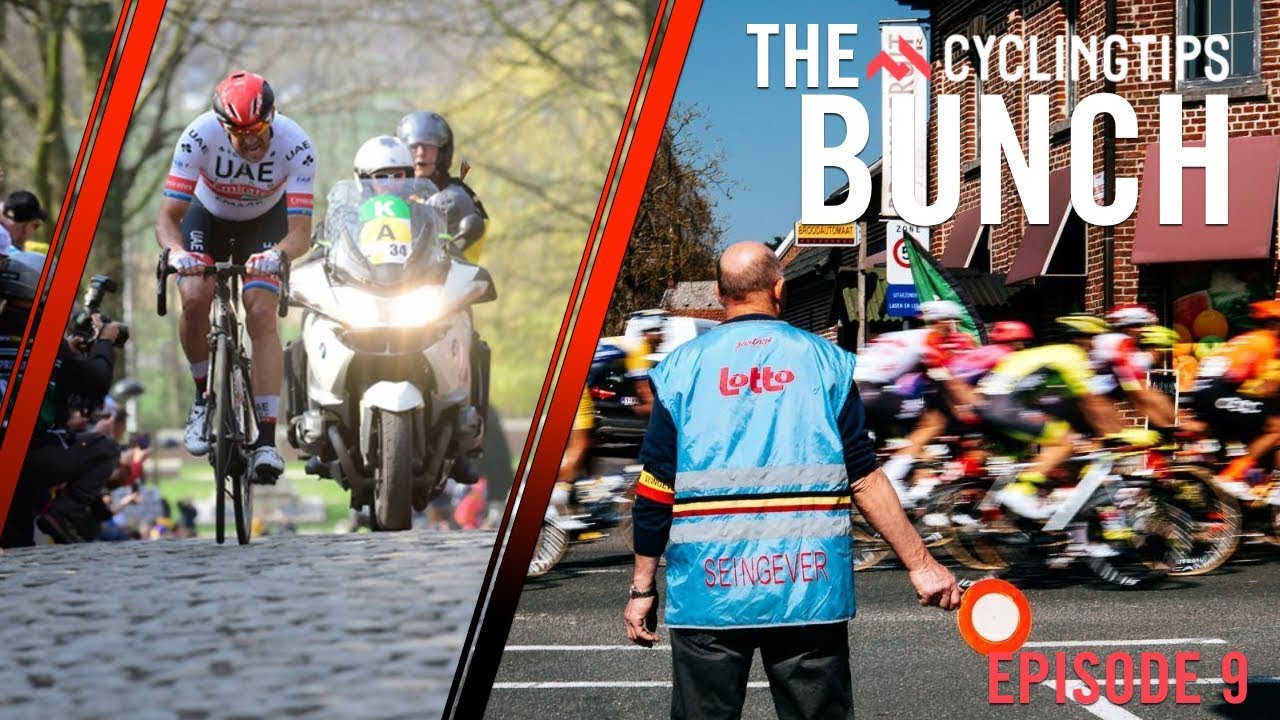 Crazy tech, a Norwegian win and a Utah holiday: The Bunch, Ep 9
Don't miss out on the latest CyclingTips updates.
Welcome to another episode of the Bunch. This week's episode, I'm sorry to say, is not coming from pro cycling capital of Europe, Girona, Spain. I think it's time we had a break from that place for a while. But like every other episode, it is jam-packed with all the news from here at CyclingTips.
The northern Classics are here. You can already smell the waft of the oil from the multiple deep fat fryers of Belgium ramping up their production of frites. I know I can't wait for the weekend, all the races so far this season all good and well but let's be honest they pale in comparison to the Belgie races. The atmosphere is just like nothing else. You have to experience it at some point, especially if you like hanging out with overweight, heavily moustached, alcohol smelling fans (women as well as men, I'll hasten to add), then get that holiday time booked off and get yourself to the land of Tin-Tin and Jean Claude van Damme. It's just something special. And we will be there for all the action.
Anyway, enough of what is coming, what's been happening and what's in this weeks episode? Well, it's been yet another busy week on the site. There's the usual race news tucked away and my pick for the best rider of the week (it's someone no one will have in mind this week, I promise you), then Dave Rome has been at the Tapie Bike Show, which is massive. He gives us a guided tour of what it's like there. Then amongst a multitude of other tidbits, there's is, of course, the weekly rant, and this week we're back with the angry Asian himself, James. But be warned he may very well drop an f-bomb in this episode due to his disdain for the problem he sees on a daily basis.
Till next week, enjoy your riding and get I hope you've got the Duval chilling and the frites in the freezer ready for the weekend.
Photo gallery:
Frites and fields: Portraits of Belgium from E3

Tech
Photo gallery: The best of the 2019 Taipei Cycle Show
Zwift's grand plans for virtual bike racing
Ella
Questions and answers on pregnancy, childbirth, and postpartum for endurance athletes
Race
Three things: Takeaways from Wevelgem weekend