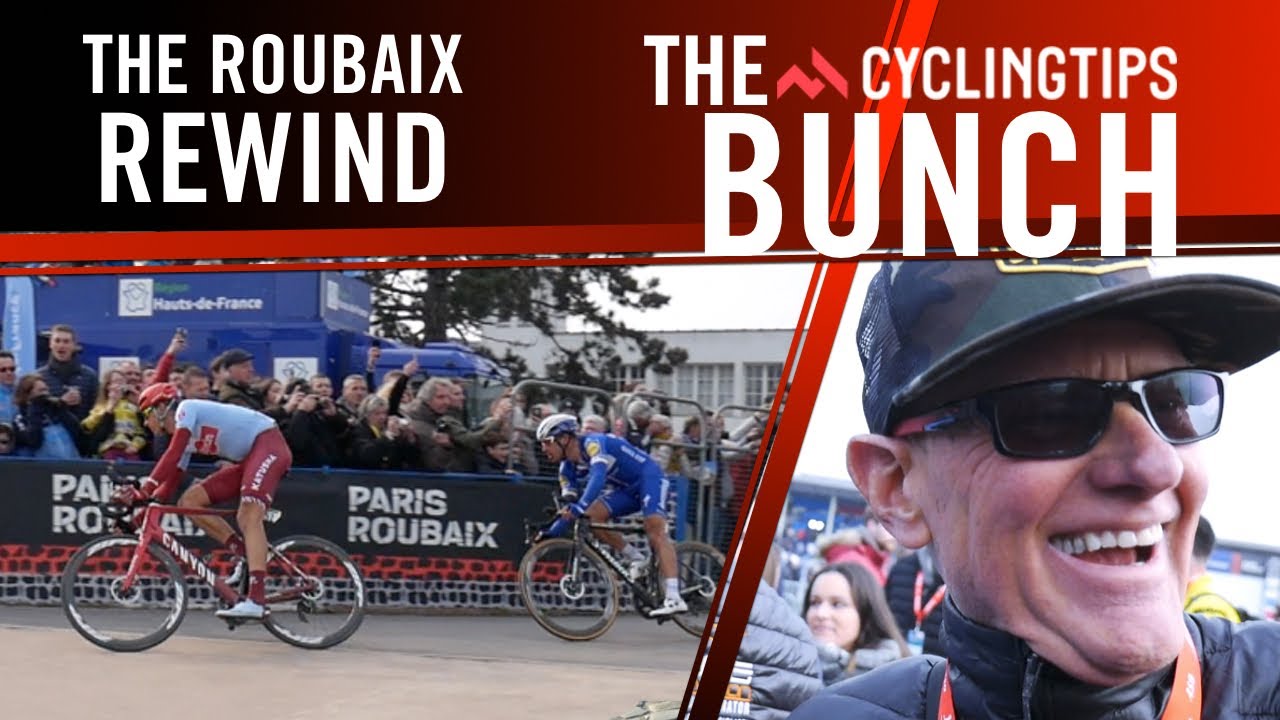 The Bunch: A Roubaix Rewind
Don't miss out on the latest CyclingTips updates.
Hello, and welcome back. We know, we know, we missed an episode last week. Let's blame it on Easter, though that's not the real reason. Being shattered from the Classics is actually the real reason, but I don't want to seem to be a lightweight or a whinging pom when it comes to 'hard work in Belgium'.
It's not a true Bunch today — there's no rant, no race roundup, no 'what's in our garage' — so I'm going to have to give you a reason to watch, ain't I. Well, instead I've gathered a load of goodies from the classic of the classics and put together a little vlog from Paris-Roubaix. Shall we call it The Roubaix Rewind?
After all, it was a stunning edition, actually, I think its fact that it's always a stunning edition, it's a race that never fails to be a must watch. Some races can have off years (here's looking at you every other TDF and Milan0-Sanremo) but the cobbled classic of northern France is just exciting year after year. Being there, chasing the race and getting a trackside seat at the finish turns that excitement up to 11. So I hope this break from the normal Bunch will not just show you how crazy, head spinning and savage the race is but also encourage every cycling fan to save their hard earned holidays and try and visit the race at least once. As if you'd need a vid to convince you of this.
Until next week when normal service will be resumed, with the usual features and a few new ones to keep things spicy, we hope this video tide you over. And if it doesn't, well why not have a rummage through the rest of the YouTube channel because we like to think we've put some great content out over the cobbled classics. Everything from a bike review that's named after the great race to looking at tech that helped the riders conquer the pavé.
Video's you may have missed from the cobbled classics:
The best corner in pro cycling: Entering the Roubaix velodrome
The Holy Week Recon: Trek PJs, soggy cobbles and highway madness.
HiRide ESAS review: The full suspension road bike system used by Team Sky
Specialized's new Roubaix first-ride review: Performance, soothed
On the ground in Flanders: The Bunch, Ep. 10
Podcast from the pave
CyclingTips Podcast: A walk through the Tour of Flanders