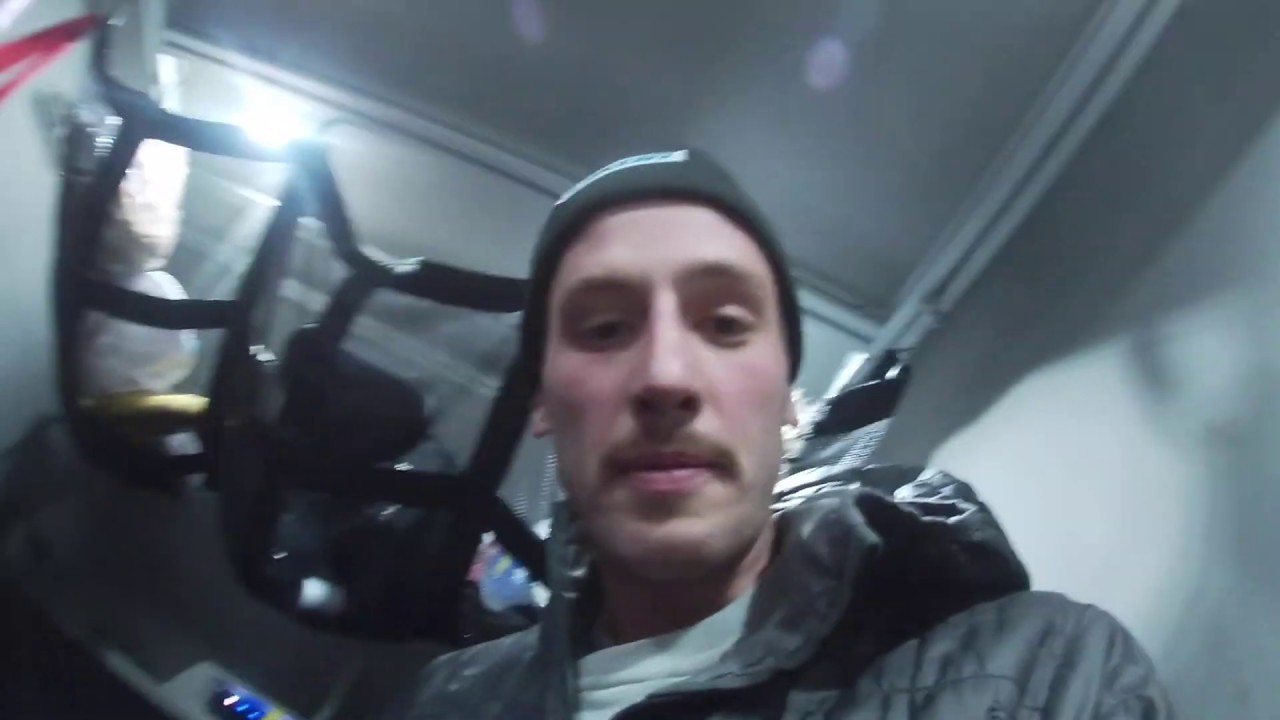 A burrito recipe and gear checklist: How to do gravel raceday mornings right
Don't miss out on the latest CyclingTips updates.
After half a year in our Endless Gravel van, Marshall Opel has perfected his pre-race routine. It's simple, and purposefully so, designed to fuel him quickly and keep those race-day nerves at bay. Here's how his gravel raceday mornings go down.
---
The alarm goes off and I clamber down from my bed, slide open the van door to empty my bladder. The predawn sky is a bruise of black and blue. Back inside I rummage for sweats, slippers, a puffy jacket and a beanie before putting water on for coffee. This is race day morning. Everything feels more deliberate.
Once the coffee is brewing, I swap the kettle for a frying pan, sizzling a thick slab of butter for eggs. I queue up tunes to accompany my first sips of hot coffee and prepare more calories. Cheese, avocado, tortillas, salsa, pre-cooked sweet potatoes, sour cream all come out of the electric cooler. I flip the eggs for a few seconds careful not to break the yolks. Breakfast burritos are a dish I've honed over the years both because I find them delectable and dependable as a fuel source when adventures lay ahead.
Before long, it's time for the "pre-race" morning constitutional. I don't have a toilet in the van so parking near restroom facilities is essential. Thankfully, finding such a place throughout the summer has been without much hassle. I digress.
Back at the van, a music genre change to something more upbeat adds fuel to internal stoke. A few early rays of sun fill the morning sky as I prepare a second cup of coffee. Again I swap the kettle for fry pan and make toast. Coconut oil, peanut butter, banana, honey, salt. I chug water from a gallon milk jug and prepare a second piece of toast.
I like to lay out all my riding kit the night before. If there's one thing to avoid on race day mornings, it's looking for things. Bibs, socks, jersey, helmet, gloves, glasses, shoes, sunscreen all go in the front passenger seat. Gravel events are long, so even though the morning air feels bitter, I know the day will require nothing more than my lightest jersey and bibs. Forget carrying extra gear, I start with the same kit I'll finish in.
I walk to the back of the van and pull out the race machine. A Niner RLT RDO washed and ready to go. The chain gets lubed the night before but the tires get pumped in the morning. Something around 30 psi give or take front and rear, with 40mm Donnelly tubeless tires. I use a frame bag to hold all tools and ride food rather than jersey pockets. Empty pockets are a luxury I savor late in the day as my jersey can flap free and easy in the breeze.
More water chugging and a quick brush of the teeth before another trip to the loo. Goosebumps form as I somewhat reluctantly swap soft cotton for lycra that's soon to be marred in crusty salt and dust. I lather sunscreen on my arms, neck and face and my teeth start to chatter in the cold. I roll up the windows and lock the van, ditching the keys behind a stump. The sun peeks over the ridge and I can't wipe the smile from my face. I head to the start line. It's time to play bikes.
The Endless Gravel burrito and toast recipes
Gravel races are long. That means lots of calories. These very simple burritos are perfect for the car (or van) camper, as they're easy to put together and easy to eat, with minimal cleanup. The salted toast is easy to digest and can be consumed closer to start time.
The Gravel Burrito
1 tortilla (Flour, corn, or whatever you want)
1 ripe avocado
2 eggs
1 scoop salsa of your choice
½ cup sweet potatoes, cubed and pre-cooked (to pre-cook, cube and boil for about 10 minutes)
1 dollop sour cream
Some cheese
1 Handful of potato chips (crisps)
Start by heating your pan on medium heat (not high). Slice off a big chunk of butter — it's race day, no time to skimp on calories. Once butter is melting, crack two eggs and let them cook. Next, slice cheese, avocado and any other toppings. Once the egg whites go from clear to white, give them a quick flip, don't break that yoke! You don't want to risk raw egg messing with performance. Immediately after flipping, place cheese on eggs. I like to add cumin, salt or other spices to the eggs at this juncture. Next, remove eggs and melty cheese from pan, put your tortilla in the pan, and put the eggs on the tortilla. Add sliced avocado, salsa, sweet potatoes (pre-cooked), table cream, sriracha, and a hand full of crushed tortilla chips (trust me). Wrap that little baby up and enjoy.
Gravel toast
1 spoon coconut oil
1 spoon nut butter (peanut, cashew, almond, etc.)
1 banana, peeled
As much honey as you want
Salt to taste
This super simple snack doesn't require any heat and is calorie- and salt-rich, just what you need ahead of a long day on the bike.
Heat pan to medium-high. Add a large scoop of coconut oil, let it sizzle. Drop in a thick piece of toast. I like sourdough. Flip periodically until golden brown. Remove from pan. Add more coconut oil. Next, add chunky nut butter — it's a golden age for nut butter. Add sliced banana, honey and salt. Repeat with more toast.
What to prepare the night before, a checklist
Ride food for the whole day. Pack into frame bag, or put it jersey pockets
Jersey
Baselayer
Shorts
Gloves
Shoes
Socks
Helmet
Sunglasses
Sunscreen
Lube chain
In case of possible inclement weather, add:
Jacket
Thicker gloves
Arm warmers/knee warmers
These are my mornings, in a nutshell. What do you do to fuel properly, get ready quickly, and keep nerves at bay?