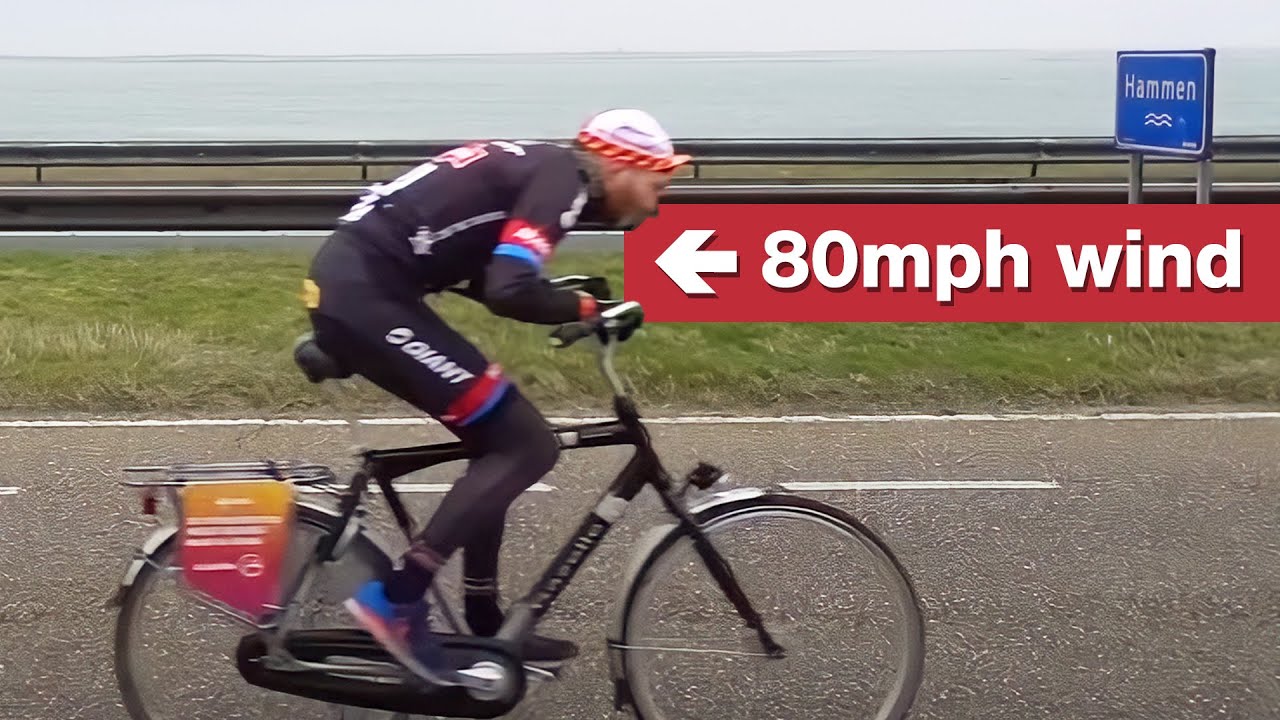 The Dutch Headwind Championships is cycling's silliest, most spectacular race
Don't miss out on the latest CyclingTips updates.
Forget the Herald Sun Tour, Langkawi or Valenciana – there was just one race you really needed to pay attention to last weekend.
Raced along a gruelling 8.5km course, plotting a straight course down a storm-surge barrier in the southern Netherlands, the sixth annual Dutch Headwind Cycling Championships (NK Tegenwindfietsen to its friends) was held on Sunday.
The rules of the Headwind Championships are straightforward: an individual time trial from one end of an imposing concrete barricade to the other. The equipment is standardised: single-geared aluminium Gazelle town bikes with coaster brakes. The riders are a motley assortment of pragmatic Dutch people, dressed in cycling clothes and sneakers and even brussels-sprout themed onesies.
In the words of event organiser Robrecht Stoekenbroek, "it's a serious event with permissions and everything," complete with big brand sponsorships from the likes of Eneco and Gazelle. Leading up to the 2020 edition, the organisers touted improvements made to the course, notably now including storm-resistant seating for spectators and a designated vomit zone.
And with that, the stage was set for this most "serious event": the ultimate showdown between humanity and nature. This year, however, nature brought out the big guns in the form of a storm called Ciara.
Storm Ciara caused the cancellations of flights and train services across northern and western Europe, and also had a major role to play in the Headwind Championships. Against a grey, blustery backdrop framed by frantically turning wind turbines, 300 hardy competitors set off down the Oosterscheldekering into a block headwind gusting at 120km/h and spent something approaching an eternity getting blasted by sand and spray as they fought their bikes to the finish.
Windswept British Youtuber Tom Scott was there to capture the full bluster and brilliance of the day, producing an entertaining and informative little video above that touches on the ludicrous physics of this event.
And while the race was called off midway through as a result of the frankly silly conditions, enough riders competed for there to be winners, and losers. The results sheet has previous champions Max de Jong and Lisa Scheenaard down as taking the 2020 title, with times of 20:01 and 23:09 respectively.
Really, though, I think we can all agree that entertainment was the real winner on the day.