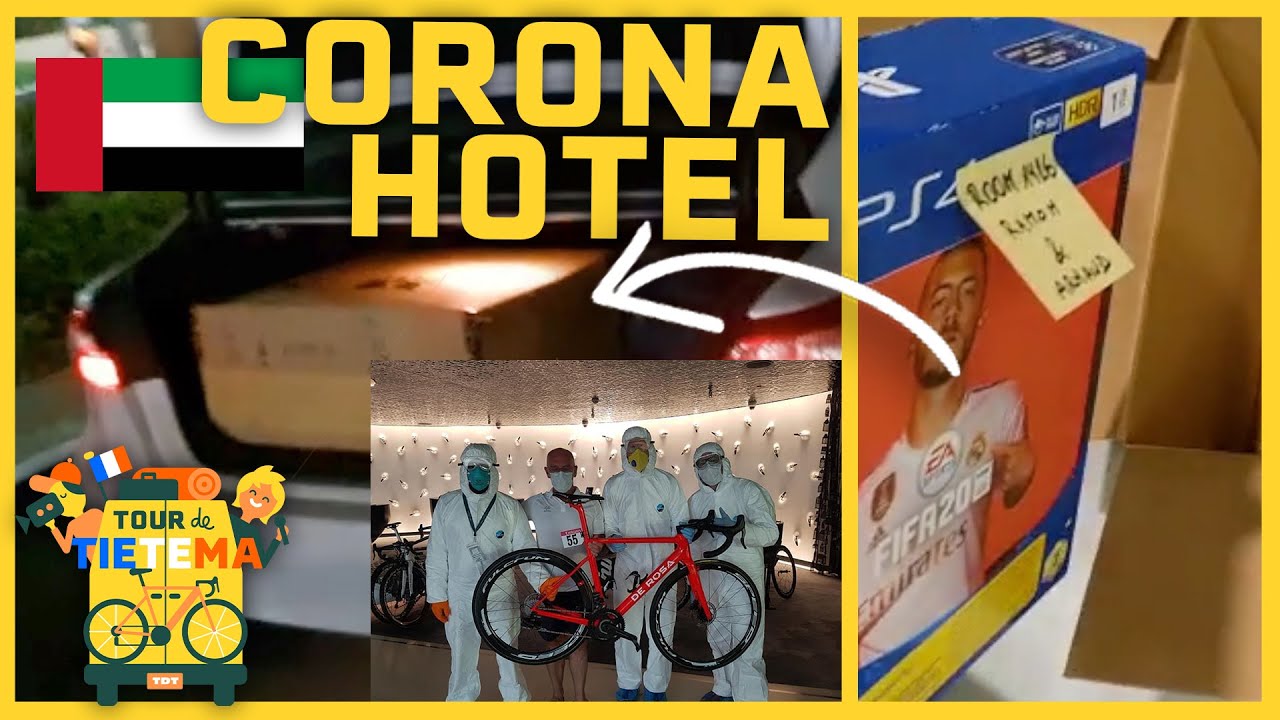 Getting a PlayStation past the UAE Tour hotel quarantine
Don't miss out on the latest CyclingTips updates.
Late last week, both Groupama-FDJ and Cofidis were expecting to be under lockdown in their rooms at the W Hotel in Abu Dhabu until March 14. They were staring down the barrel at another full week with nothing to do and nowhere to go, but, lucky for them, they had friends on the outside.
Last Thursday, Groupama pro Ramon Sinkeldam put out a plea on Twitter: He really, really wanted a PlayStation and FIFA 2020. That caught the eye of YouTuber Bas Tietama, who set about figuring out how to make it happen. It took the help of a local bike shop and a bit of sneaky packaging to get the Playstation through.
Thankfully, Sinkeldam only got a few days to use the PlayStation before heading home. Both his team and Cofidis were allowed out and are now home.
Tietama posted a video of the ordeal. With his permission, we've embedded it above. If you need English subtitles (as we do), just click the little Closed Captions button at the bottom of the video.