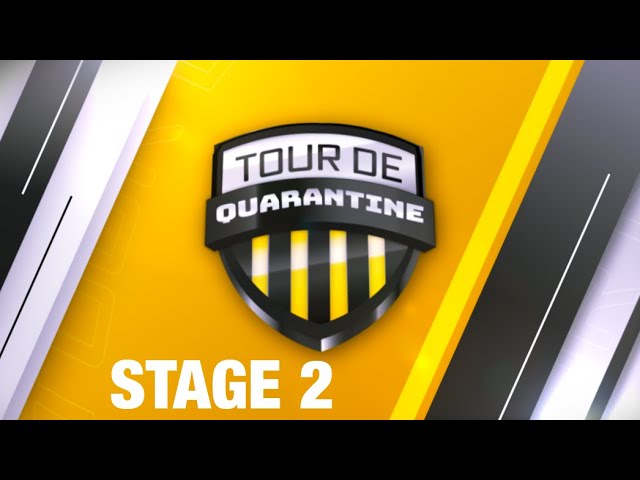 Tour de Quarantine stage 2: A surprise victory
Don't miss out on the latest CyclingTips updates.
All credit for the creation and production of the Tour de Quarantine goes to race announcer Brad Sohner, who gave us permission to post this bit of genius. Follow Brad on Twitter and keep an eye out for the coming stages of the Tour de Quarantine.
---
The fast finishers had their day in the second stage of the Tour de Quarantine, which finished with a flat, high-speed run-in and the bunch sprint pundits expected. None could top Trailer Guy, who overcame late-race cramps to take the stage win.
Trailer Guy's victory salute was his trademark peace sign.
Beach Cruiser and White Hat crossed the line in second and third, six seconds back. In a surprising turn of events, Lady Wearing Adidas Track Pants finished fourth.
"It was a race? I didn't know," Trailer Guy said after the stage, clearly mocking his competitors. "I just go to Costco," he added.
Trailer Guy surged early, closing quickly on the trio of Beach Cruiser, White Hat, and Lady Wearing Adidas Track Pants, before cramps hit. After taking a moment to recompose himself, he surged again. Beach Cruiser led out the sprint but faded, leaving a gap up the left side that Trailer Guy was only too happy to capitalize on.
Overnight leader eBike Lady was nowhere to be seen in the fast finale.
Click the video above for a replay of the final kilometer.
Results
1. Trailer Guy
2. Beach Cruiser – 6″
3. White Hat – 6″
4. Lady Wearing Adidas Track Pants – 6″
5. Bike Cop – 22″