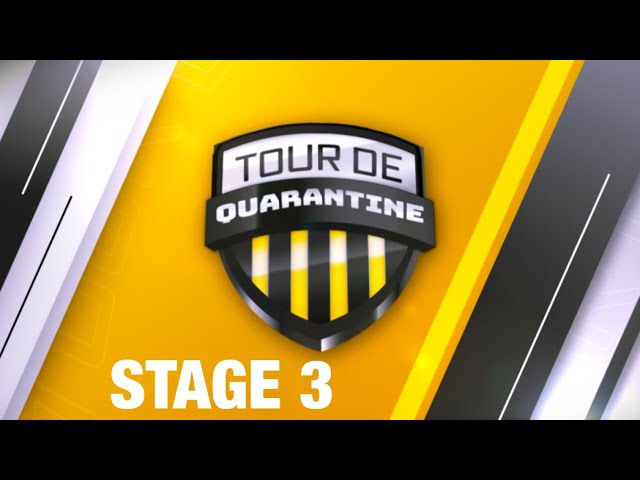 Tour de Quarantine Stage 3 report, analysis, and highlights
Don't miss out on the latest CyclingTips updates.
All credit for the creation and production of the Tour de Quarantine goes to race announcer Brad Sohner, who gave us permission to post this bit of genius. Follow Brad on Twitter and keep an eye out for the coming stages of the Tour de Quarantine.
---
White Fork, a four-time winner of the Tour de Quarantine's sprint competition, showed the turn of speed we all know he's capable in stage 3, easily distancing his rivals to take his first stage win.
It was less of a sprint and more of a Fabian Cancellara-style late attack that gave White Fork his insurmountable gap, following two quiet stages from the star sprinter.
Behind, Wheelie Bro wheelied and High Line Guy took the high line but neither could match White Fork's acceleration. It was over before either could truly respond, and White Fork's celebrations began well before he crossed the finish line.
It's unclear why White Fork took so long to find his legs in this Tour de Quarantine. Perhaps he forgot to pay his Zwift bill and has been a little too quarantined as of late. Our reporters are staked out at his hotel and will dig into this conundrum – check back for additional reporting.
Bike Cop and Questionable Bike Share User continued their consistent rides this week, and will surely be looking to hit the podium before this race is over.
For highlights from the last kilometer, click the video above.
Results>
1. White Fork
2. Wheelie bro – 6″
3. High Line Guy – 6″
4. Bike Cop – 10″
5. Questionable Bike Share User – 22″
Check back for tomorrow's stage.