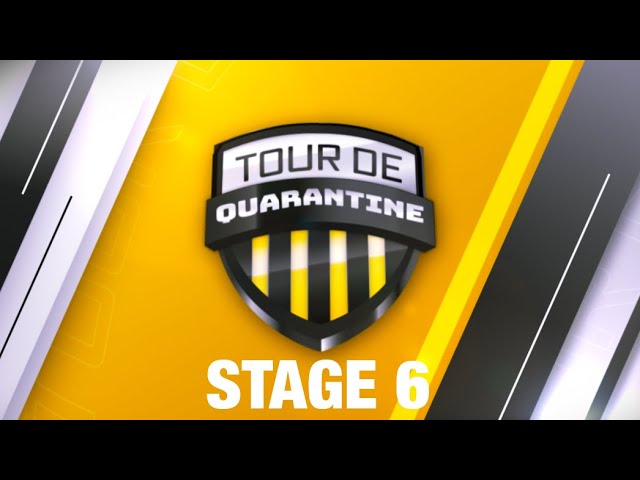 Tour de Quarantine stage 6: Results and highlights from a day in the mountains
Don't miss out on the latest CyclingTips updates.
All credit for the creation and production of the Tour de Quarantine goes to race announcer Brad Sohner, who gave us permission to post this bit of genius. Follow Brad on Twitter and keep an eye out for the coming stages of the Tour de Quarantine.
Lady On Ebike shook off Friday's rest day legs on the slopes of Mont Freeweix, taking yet another stage win and solidifying her lead over Guy In Orange.
Jimmy Johns Delivery Guy, the Haimar Zubeldia of this Tour de Quarantine, moved his way up into 3rd.
The first real mountain test since stage 1 was always going to bring the fireworks, and it did not disappoint. As the pundits had predicted, the final battle came down to Lady On Ebike and Guy In Orange. Lady On Ebike took the lead early, using the narrow, circuitous route up Monte Freeweix to her advantage. Guy In Orange held onto the wheel but could never come around.
"Oh my God, he's so annoying," Lady On Ebike said of her orange-clad rival following the stage. "He's like my little brother, back there doing tricks. But yeah, still going to crush him."
The race for the overall appears to be narrowing to just four riders, as White Fork, in fifth, is now down nearly two minutes with an unknown number of stages remaining.
Results
1. Lady On Ebike
2. Guy In Orange at 4″
3. Jimmy Johns Delivery Guy at 57″
4. Questionable Bike Share User at 59″
5. White Fork at 1'52"