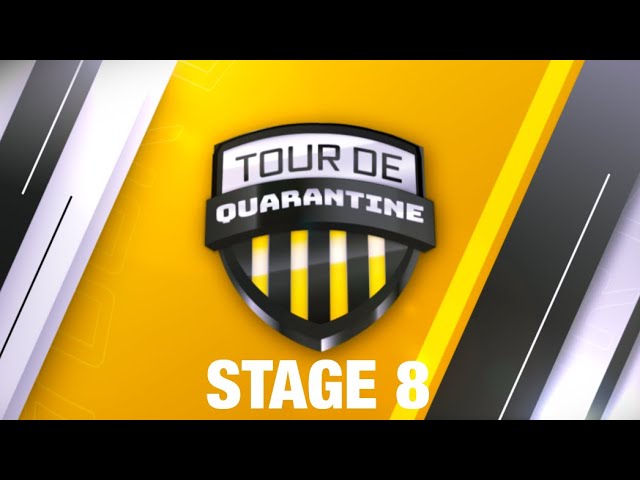 Tour de Quarantine stage 8: A photo finish
Don't miss out on the latest CyclingTips updates.
All credit for the creation and production of the Tour de Quarantine goes to race announcer Brad Sohner, who gave us permission to post this bit of genius. Follow Brad on Twitter and keep an eye out for the coming stages of the Tour de Quarantine.
---
Stage 8 of the Tour de Quarantine was another thriller. A lengthy day of racing came down to a photo finish, with Lady On Ebike just narrowly topping White Hat on the bike throw.
The 230-kilometer stage took the peloton over mostly flat roads before things pitched upward in the finale, where Lady On Ebike and White Hat managed to break clear of the pack. The pair hung on to roll under flamme rouge together with Lady On Ebike taking a small lead into the last few hundred meters.
White Hat tried to make the pass, but Lady On Ebike responded and closed the door. The final sprint came down to the wire with a video review confirming Lady On Ebike as the narrow victor—yet another win for the rider who has undeniably been the biggest star of this week's Tour de Quarantine so far.
As always, click the video above for highlights from the final kilometers.
Results
1. Lady On Ebike 3:21:04
2. White Hat 0:00:00
3. Guy In Orange 0:00:21
4. Trailer Guy 0:00:23
5. Recumbent Dude 0:01:27
Want some Tour de Quarantine merch? You're in luck! Proceeds from the sales of these fantastic t-shirts go towards supporting cycling development programs.