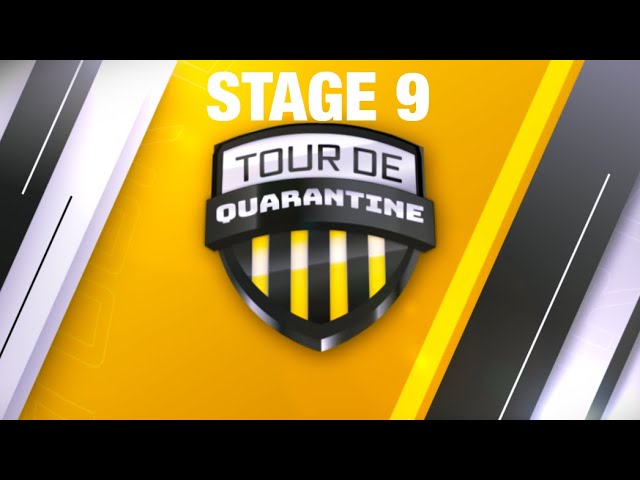 Tour de Quarantine stage 9: A hectic finale
Don't miss out on the latest CyclingTips updates.
All credit for the creation and production of the Tour de Quarantine goes to race announcer Brad Sohner, who gave us permission to post this bit of genius. Follow Brad on Twitter and keep an eye out for the coming stages of the Tour de Quarantine.
---
Consistent mediocrity may have been the name of the game for Jimmy John's Delivery Guy in the first few days of the Tour de Quarantine, but that would change on Tuesday as he stormed to victory on stage 9.
A challenging day of racing that featured repeated trips up the iconic Passo del Motorola and Passo del Motorola Razr climbs looked like it would come down to a two-rider showdown, with Jimmy John's Delivery Guy and Zwifter battling it out on the run-in to the final climb. Zwifter took himself out of contention, however, with a disastrous missed turn late in the day, opening the door for Jimmy John's Delivery Guy to take the solo win.
Despite a close call with the barriers near the line, the delivery specialist held on to nab his first win of the week. Strava Hunter was the next rider across the line 22 seconds later with Trailer Guy in third, 47 seconds back, while a heartbroken Zwifter finished nearly three minutes down.
As always, click the video above for highlights from the final kilometers.
Results
1. Jimmy Johns Delivery 4:02:04
2. Strava Hunter 0:00:22
3. Trailer Guy 0:00:47
4. Guy In Orange 0:00:55
5. White Hat 0:00:55