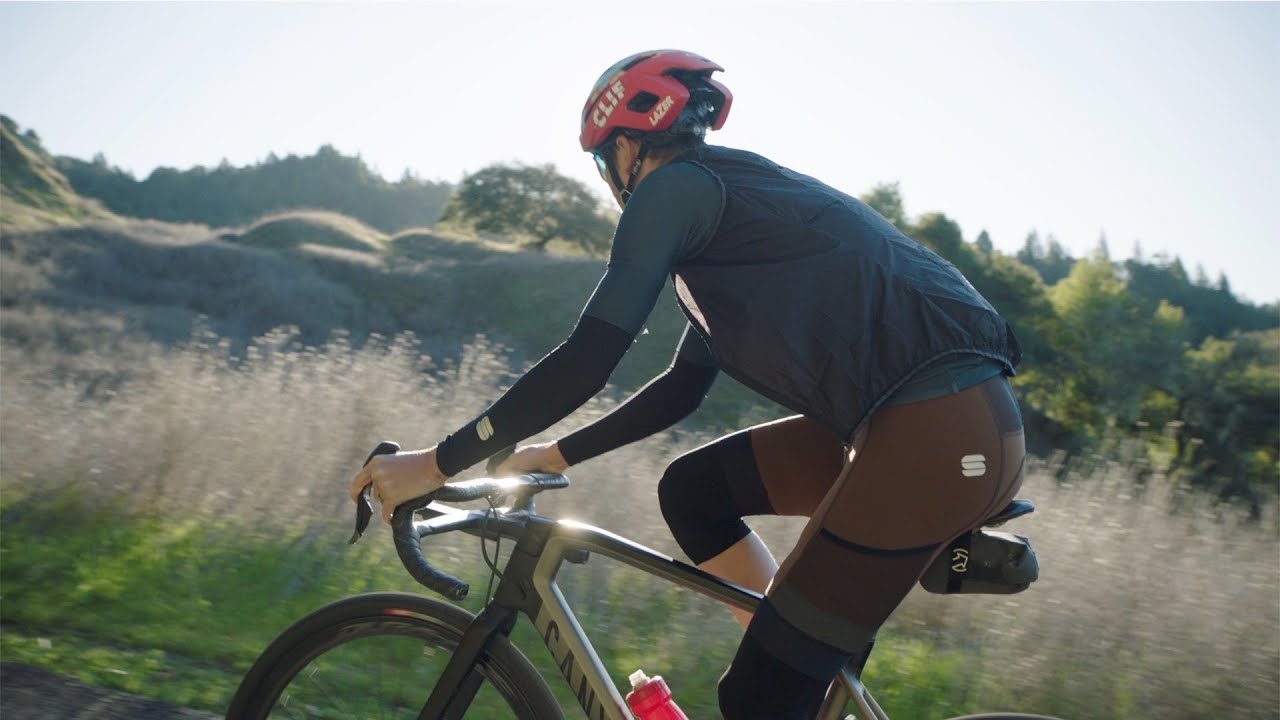 Pete Stetina is calling from a phone booth over the Pacific. Will you answer?
Don't miss out on the latest CyclingTips updates.
This piece is brought to you in partnership with Sportful. Find out more about our sponsored content policies here.
---
We have heard the term "privateer" thrown around in cycling, referencing a rider who races (typically professionally) without the support of a professional or factory team, creating relationships with sponsors independently. It can be a hard gig being a privateer, but also a rewarding one.
Pete Stetina, former WorldTour pro, heard the call. Of the wild? Sort of. Specifically, he heard the call of the privateer gravel life from a phone booth on the side of a cliff over the Pacific. And now he's calling on you to follow him.
How and why did Pete leave the peloton for donut hand-ups and All The Funs? To find out, click play above for a film about, well, answering the call.
What is Pete talking about?
Let's Privateer is a Public Service Announcement the purpose of which is to nurture, entertain and inspire the pursuit of gravel. What follows are the Privateer Codes:
1. Answer The Call
The first of us emerged long ago… out at sea. Nowadays most Privateers have swapped their boats for bikes and their hardtack for donut hand-up but their salty hearts remain the same. If your heart's screwed on and your head's in the right place then you belong with us.
2. Plant A Flag
Forget the path of least resistance. Where's the fun in that anyway? Whether we're talking about your bi-cycle or your life-cycle: Lumps and bumps make the whole thing more interesting. So puff out that chest and commit!
3. All The Funs
Funs are complicated…..you'll realize this once you've tasted every single kind like the connoisseur you deserve to be. Some of the funs may be bitter, others may be dehydrating… some might even send you to a dream like space somewhere between catastrophic low blood sugar and accidental walkabout. Whatever your experience, we 83% guarantee you'll be a better person once you make it home.
4. Story Vs. Glory
Breaking News: Winning races feels good. But y'know what feels bad? Realizing you have no personality. But hey don't sweat it. Why? Because with a little luck and a solid commitment to the big picture we can all win the day. And so the battle between performance and experience continues, you've got this soldier.
5. What's the fifth code?
Great question.
Sure, we know what you're thinking. Everybody says they want to "entertain" and "inspire" but you wanna see the goods. Fair. That's why Sportful created the world's first-ever multimedia "What Fun Type Are You?" quiz and the chance to win a Canyon Grail CF SL 7.0, a Sportful Supergiara Jersey & Supergiara Bibshort, or an Answer The Call t-shirt.
Are you a privateer? Go here and find out now. And take the "What Type Of Fun Are You?" quiz and enter to win mad gravel prizes.