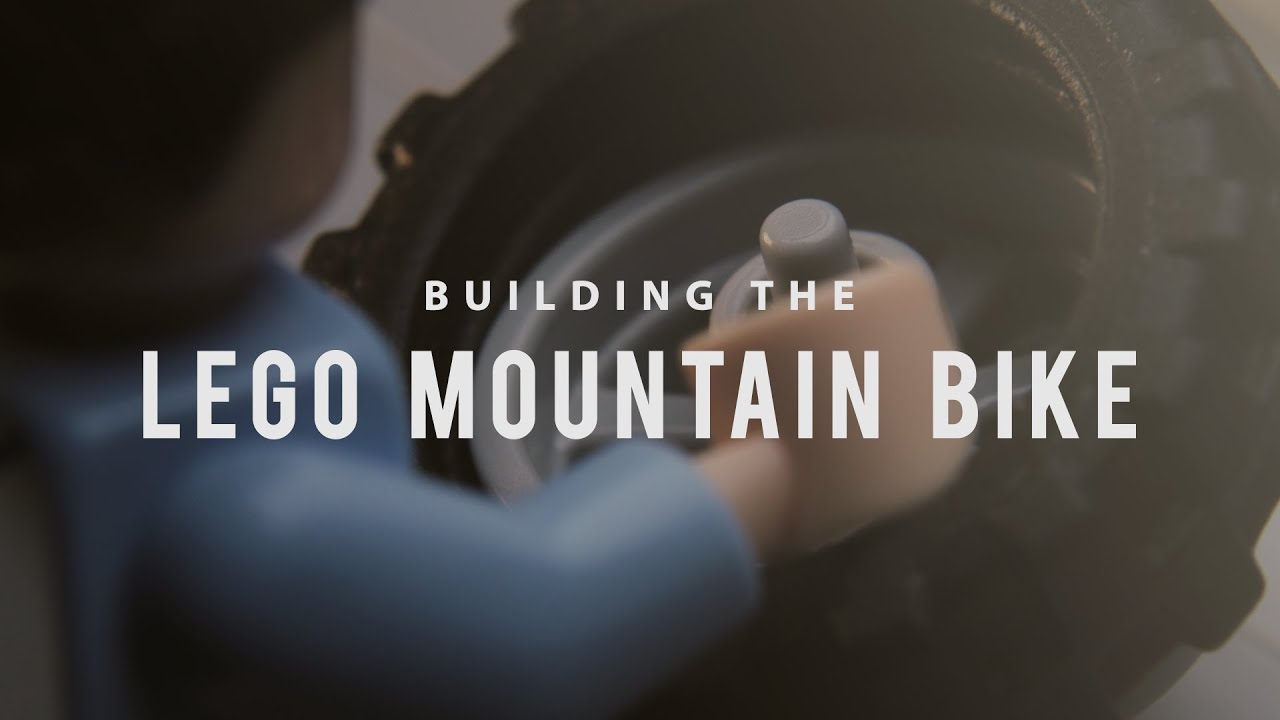 Watch this Lego shred-sled get built from scratch
Don't miss out on the latest CyclingTips updates.
Forget the S-Works, Pinarellos and Colnagos of the world: there's a new dream machine to aspire to.
Handcrafted by Danish firm Lego under the guiding artisanal hand of the Christiansen family, this premium mountain bike features the finest high-modulus machine-laid acrylonitrile butadiene styrene frameset.
The properties of this material are such that it achieves remarkable stiffness to weight, with category-leading bottom bracket deflection figures that are all the more impressive considering the wispy 2 g frameset weight.
The Danish brand has had a long history in the bicycle world, first releasing an elegant looking town bike, the 4719c01, in 1985. In part due to the rapturous response to that iconic model, the Christiansen family worked in a hermetic fever on a follow-up for more than three decades.
The company's long-awaited follow up and first foray off-road was a mountain bike that was teased in 2018, and now appears to be available by mail order. A Lego Bike Shop Tech Tips segment supplied by a source at Oxburger Studios reveals a lime green 36934c01 model being built from scratch. Total weight is rumoured to be in the region of 4.5 g (+/- 10%).
Keen-eyed enthusiasts will note that the company has again foregone the use of rear suspension, leaning instead on supple tubeless tyres and seven-spoke wheels to provide a bit of vertical cush. Meanwhile, steering should be a stiff but responsive affair, thanks to a girthy integrated stem that takes more than a few design cues from the Zipp SL Sprint. Cables and hoses appear to be internally routed. In a bid to keep weight down, the frameset features quick-releases rather than thru-axles.
We suspect this may have unforeseen consequences in the form of wheel flex and brake rub, and will report on that when we receive a test sample, currently inbound from Billund.
Price varies depending on condition and exchange rate, although Bricklink suggests that you'll be looking at an outlay of between AU$2.93 and AU$5.93 – not bad for a Scandinavian-made shred-sled that seems set to be a future icon.