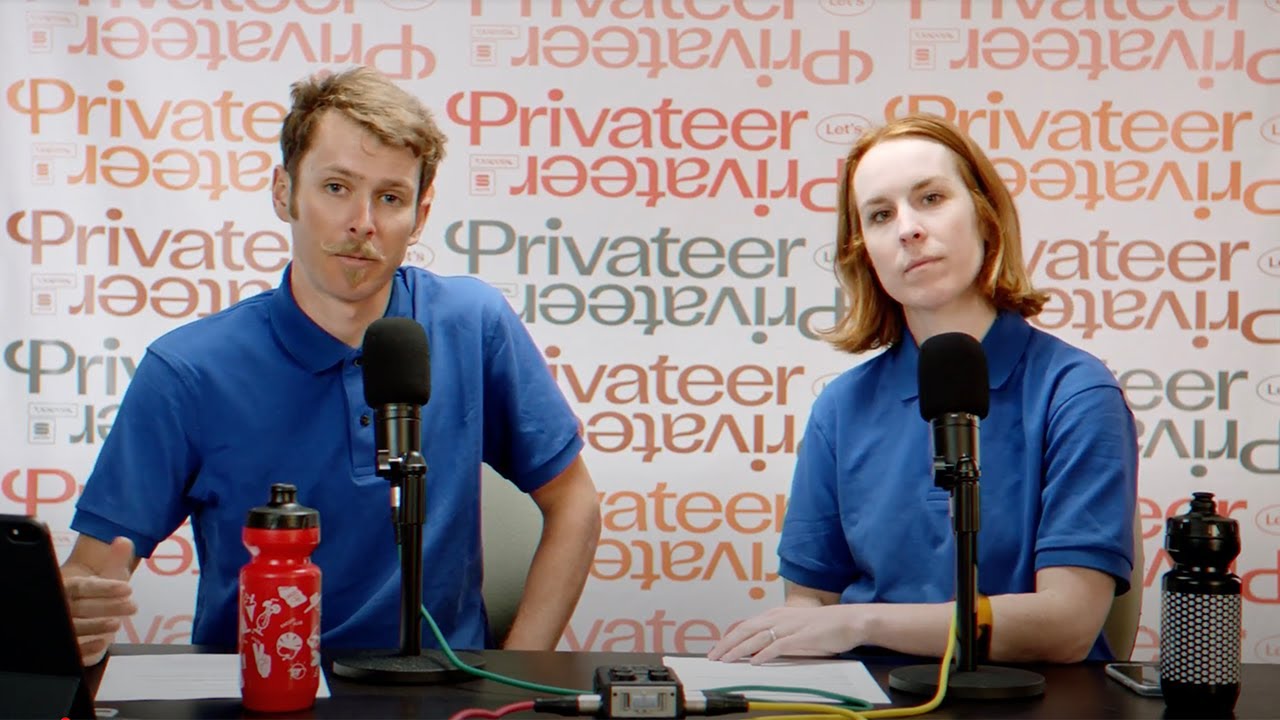 Pete Stetina helps your loved ones understand your gravel obsession
Don't miss out on the latest CyclingTips updates.
This piece is brought to you in partnership with Sportful. Find out more about our sponsored content policies here.
---
Now that you've heard the call of the Privateer, and maybe you've answered, it's time to answer all the questions that your friends and family may have about your clear and obvious obsession.
They want to learn, even if they don't totally understand why you are so in love with all things gravel and mixed-surfaces. They love you and care about you in spite of this confusing desire to bash pebbles. So what if they think the cargo pockets on your speed skating suit are cute but pointless.
Let's Privateer wants to help you communicate with those in your life who don't understand your need for Vitamin G. That's why Episode 3 of Let's Privateer: Ask A Privateer joins Peter "Pete" Stetina and Annalisa "Barb" Fish as they devote this time to helping friends and loved ones better understand what being a Privateer is all about. From tire pressure and hydration vests to gel flasks and synonyms for shale, Pete and Barb take on the regular world's toughest questions and heartfelt concerns about your ridiculous-but-very-understandable gravel obsession, on your behalf. So you don't have to because your time is better spent in the saddle. And more importantly, because these two are trained professionals who know how to artfully handle and effortlessly diffuse even the toughest cycling-related panic and confusion.
But the biggest question they answer: What is this new genre of cycling—is it 'groad' or 'grinding' or 'Vitamin G' or 'pebble dashing' or what?'
Whatever you call it, it's just another way to recognize another privateer, and like-minded all-surface cyclist, among the masses.
Sure, we know what you're thinking. Everybody says they want to 'entertain' and 'inspire' but you wanna see the goods. Fair. That's why Sportful created the world's first-ever multimedia What Fun Type Are You? quiz and the chance to win a Canyon Grail CF SL 7.0, a Sportful Supergiara Jersey & Supergiara Bibshort, or an Answer The Call t-shirt.
Are you a Privateer? Go here and find out now. And take the What Type Of Fun Are You? quiz and enter to win mad gravel prizes.