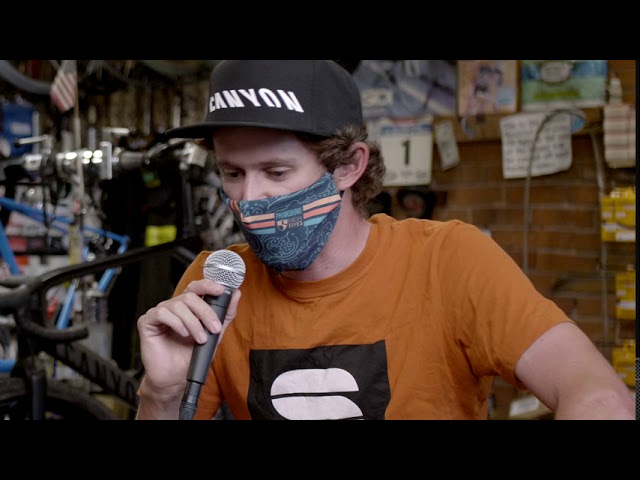 When everything's cancelled, what's a Privateer to do?
Don't miss out on the latest CyclingTips updates.
This piece is brought to you in partnership with Sportful. Find out more about our sponsored content policies here.
---
What if there was a virtual competition — safe but still the punch in gut you've been yearning all summer for — in the real world. A world full of Wallabees, excessively hairy Camels, Singletrack and World Famous Pie. And what if you had at least three different ways to win actual physical prizes (good prizes, prizes that you want) in addition to having a next-level shared experience circumnavigating a very small but very splendid section of the Rocky Mountains.
Well, there is. And it's part of the Let's Privateer FKT Challenge Series.
What's an FKT Challenge Series? It's like a race but it's not. It's better. It's a challenge. Do the course and send us proof of your "Best Time" to win one of three Privateer Booty Bundles.
This is the latest, taking place in Boulder, Colorado. For this one, our own Caley Fretz helped set up the route and showed Pete Stetina around for recon.
How does the FKT Challenge Series work?
There are four Challenges; Marin (closed), San Diego (closed), Boulder (open now!)
You have one week to complete the route, available on letsprivateer.com
Post proof of your Best Time on your Instagram feed and tag us: #fktboulder #letsprivateer
FKT Privateer Booty Bundles will be awarded to the winner of each category of FKT: Fastest, Funnest, and Freakiest.
Winners will be chosen based on vibe, spirit, and best intentions. Announced via email and Instagram.
What you could win
The Privateer Booty Bundle Prize Package includes:
Privateer Sportful SuperGiara Jersey
IRC Boken Plus Tubeless Ready Tires (x2)
Plus *All participants will be automatically entered to win the FKT Challenge Series Grand Prize: Canyon Grail CF SLX Frameset
Boulder FKT is open. Go there now!