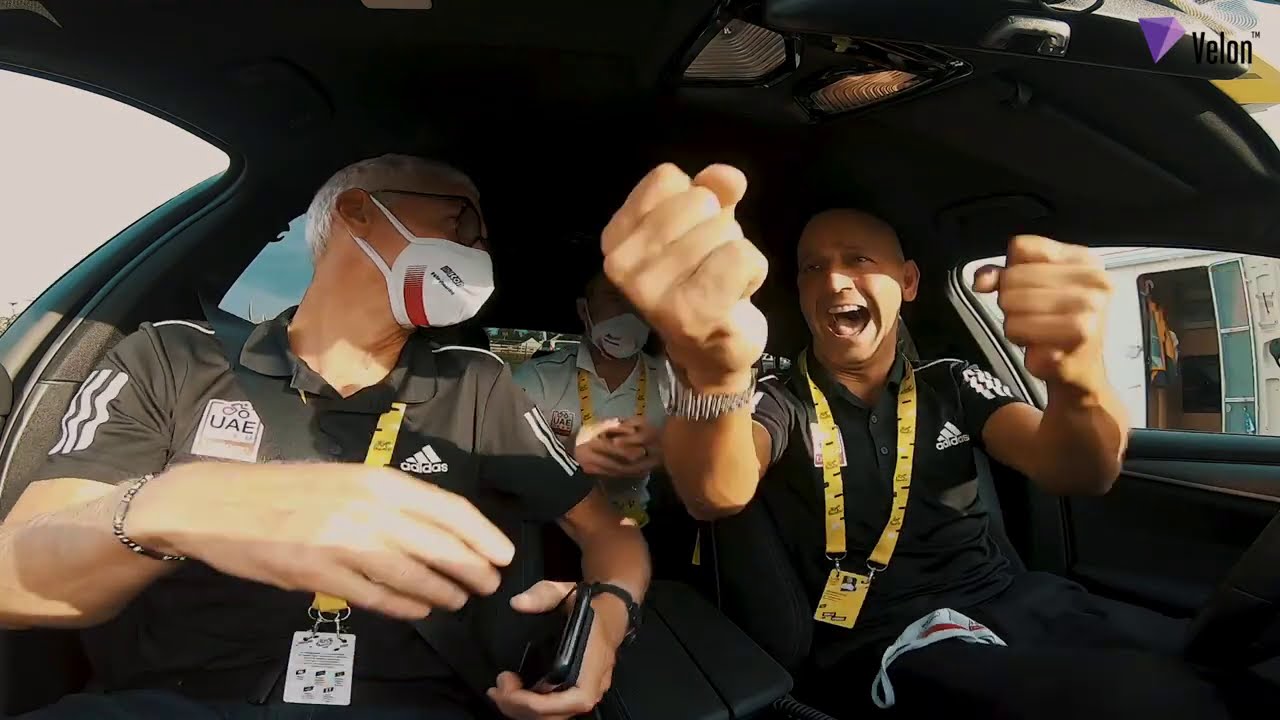 Video: What it means to win the Tour de France
Don't miss out on the latest CyclingTips updates.
On Saturday afternoon, on the steep slopes of La Planche des Belles Filles, Tadej Pogacar rode his way into the history books. With a storming stage win in the Tour's only time trial, the 21-year-old ensured he'd be the first Slovenian to win the Tour de France, the youngest winner since 1904, the first rider to win the KOM, best young rider and race overall, and the first debutant to win since 1983.
While Pogacar was doing all that, team staff behind the scenes were spurring their young rider on, and watching as Pogacar turned the Tour de France on its head. Thanks to video footage from Velon and UAE-Team Emirates, we can see just what Pogacar's win meant to those within the team.
In the video above we see sports directors Allan Peiper (on the radio) and Joxean Maxtin coaching Pogacar through his bike change and on to the finish. And we see team principal Mauro Gianetti, plus other staff and riders, as they watch on from the team bus at the finish.
Stirring images of a remarkable moment in Tour history.