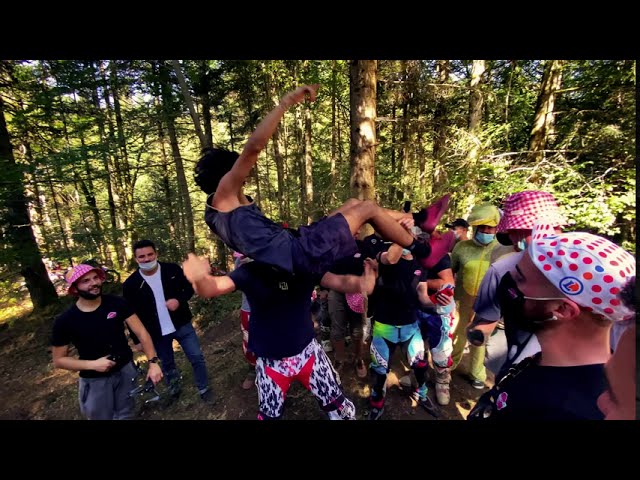 The Tour de France gap jump we completely missed
Don't miss out on the latest CyclingTips updates.
It's become an annual tradition at the Tour de France, but a 'gap jump' seemed to be missing from this year's edition. We were on the look-out for it, but let's chalk it up to a topsy-turvy season where nothing was normal.
But it turns out a gap jump did happen. Just today we came across the successful attempt by mountain biker Dan Leclercq from the aptly named "Brainless Family" during stage 14 from Clermont-Ferrand to Lyon.
The jump is claimed to be eight metres high and 18 metres across.
This year's jump wasn't as well timed as last year's by Valentin Anouilh with Dan jumping just before the peloton arrived (we can only assume he was being responsible by socially distancing himself).