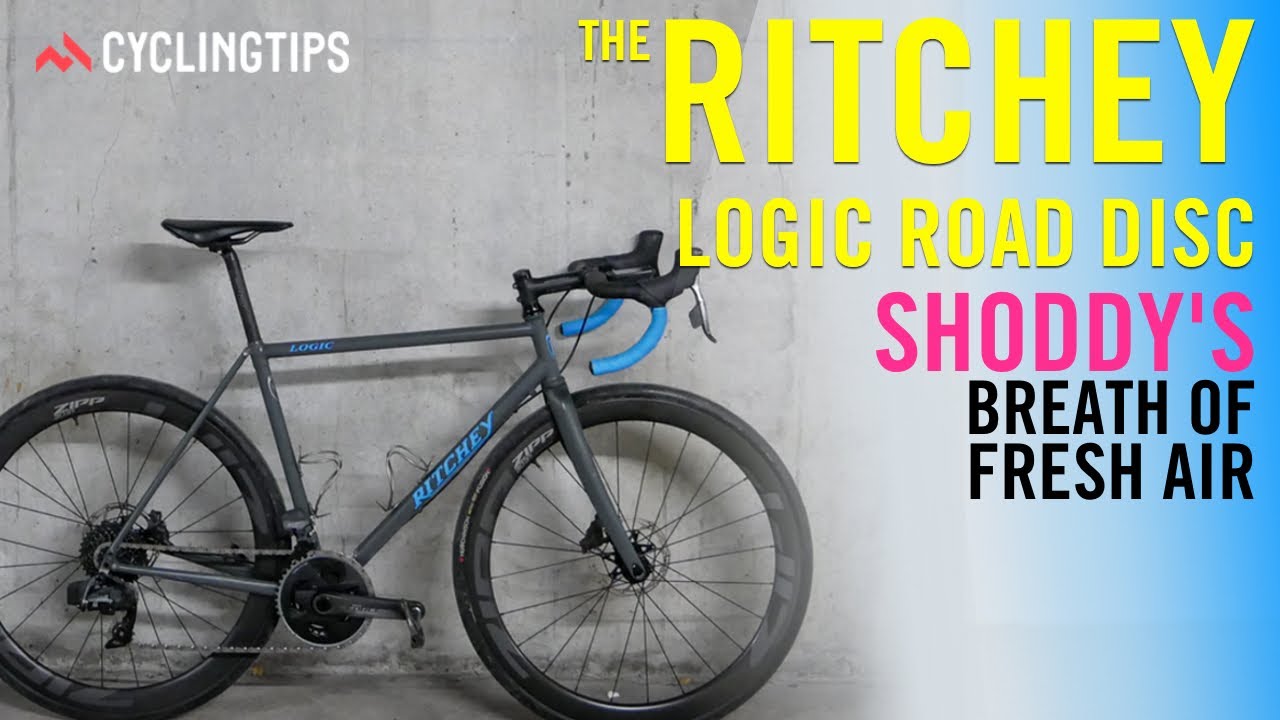 An unconventional Ritchey Road Logic Disc review: Shoddy's 2020 vaccine
Don't miss out on the latest CyclingTips updates.
Back in July, I took delivery of a Ritchey Road Logic Disc, a bike from a brand that I have much respect for. Not that I don't have respect for other brands, but there's something about Tom and his brand that I find a little alluring. It could just be the simple fact that the man in charge seems to be a super nice fella.
I'd reached out to the European arm of Ritchey in Holland to see if I could borrow one of the latest incarnations of the famed Road Logic framesets for a few little video projects I had in mind. The big question I wanted answered was: "Is steel worth buying if you want to build a climbing bike?" and "is steel still real?"
Four and a half months on and the bike has answered those silly questions, of course, but it's also done so much more for me. It's been a little place where I can find an oasis of calm, a place where my head has been free for the past five months. It's a place that I know many people have been hunting and striving to find this year, given everything.
As we are all too aware this year has been one that has well and truly kicked us all in the undercarriage on multiple occasions. I don't think I need to expand on that. I know I'm not alone in saying that it's been a testing year, one where mental health has been at the forefront of peoples' minds. A year where people have admitted they've struggled mentally. Headspace has been at a premium, and if you've managed to find a way of relieving the stresses and strains of 2020, you've been among the lucky few. Meditation, yoga, exercise, vegging out in front of Netflix – whatever works.
But for me, I found that headspace while aboard the Ritchey. The Road Logic has been more than what I expected it to be, and maybe more than I think Mr Tom Ritchey anticipated it to be when he designed it. If it wasn't for the way 2020 has panned out, I don't think I would have noticed some of the bike's characteristics.
I know all sounds a bit over the top. But stick with me, or stick with me when you press play on this week's video.
I know what you're thinking: "It's a damn bike Shoddy, surely throwing a leg over any bike and getting out among the lovely countryside you seem to have on your doorstep will have the same effect?"
To be honest, I don't know. But what I do know is that the Ritchey has something about its ride characteristics, its build and, believe it or not, its styling, that I've not found in any other bike in a long, long time.
What is it then – what did I find? Well, you'll have to sit back for the next seven minutes and watch me ramble on.
Oh, and as for those two initial questions I got the bike in to answer … Well, lets be honest, steel has always been real. It's just had some of its limelight taken away over the years. Plus if you're wondering if you can build a lightweight climbing bike up with a steel frame, of course you can, and does it climb well, heck yeah! OK, go on, press play.
'til next week, ride safe.