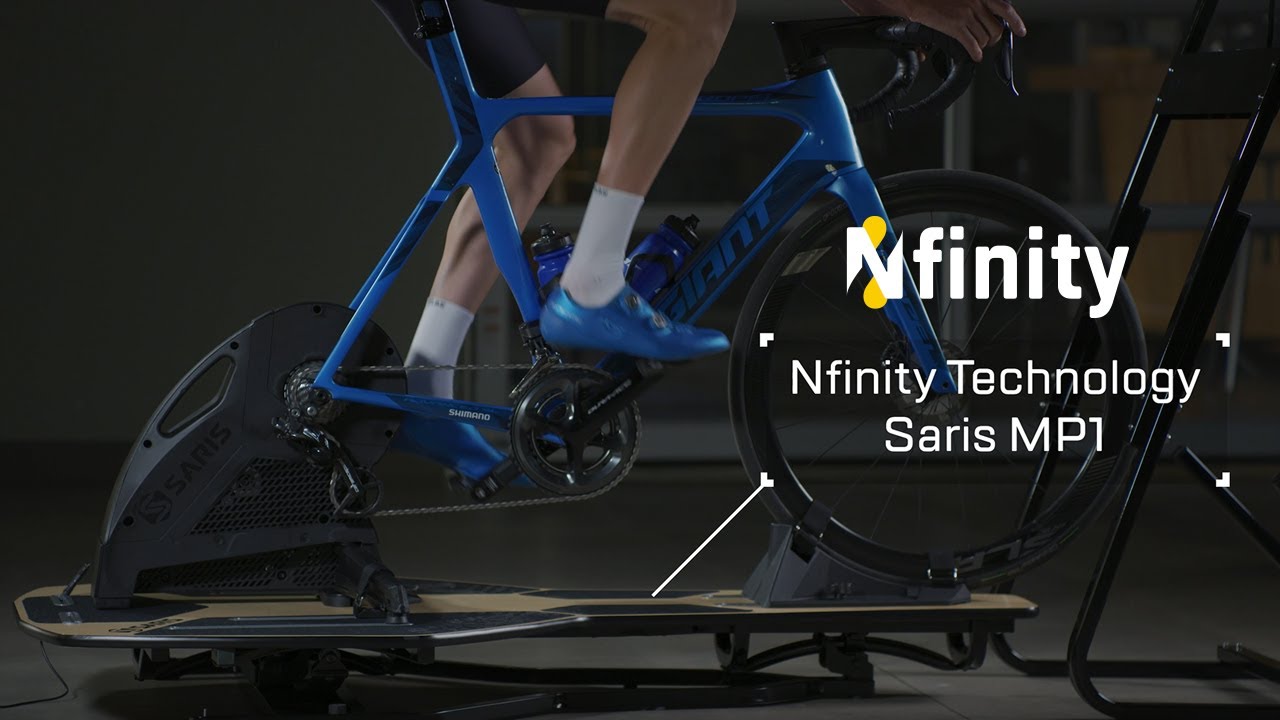 With the Saris MP1 trainer platform, a bit of movement makes a big impact
Don't miss out on the latest CyclingTips updates.
This post is brought to you by Saris. Find out more about our sponsored content policies here.
---
As the days grow shorter and colder, more cyclists are opting for time on the trainer. In fact, the number of cyclists riding indoors is at an all-time high. For those new to indoor training, or those who have done so many indoor miles they feel queasy just thinking about riding indoors, there is a shining light of hope to make the time on the trainer a little better – and more comfortable.
It's called Saris Nfinity Technology, and it's the only indoor training technology that adds multidimensional movement to stationary cycling. Featuring 9.5 inches of fore/aft and 12 degrees of side-to-side movement, the MP1 Nfinity platform harnesses a rider's energy to replicate the outdoor riding experience. Plus, it's compatible with nearly every smart trainer available.
Here Exercise Physiologist, Dr. Allen Lim, talks about how the Saris MP1 Nfinity platform greatly enhances comfort by allowing riders to move in a more natural way. By activating the vestibular system, Saris Nfinity Technology enhances comfort, engages core muscles, captivates riders and is a lot more fun than just riding on a static trainer.
For more on the MP1 Nfinity platform, head over to Saris.com.