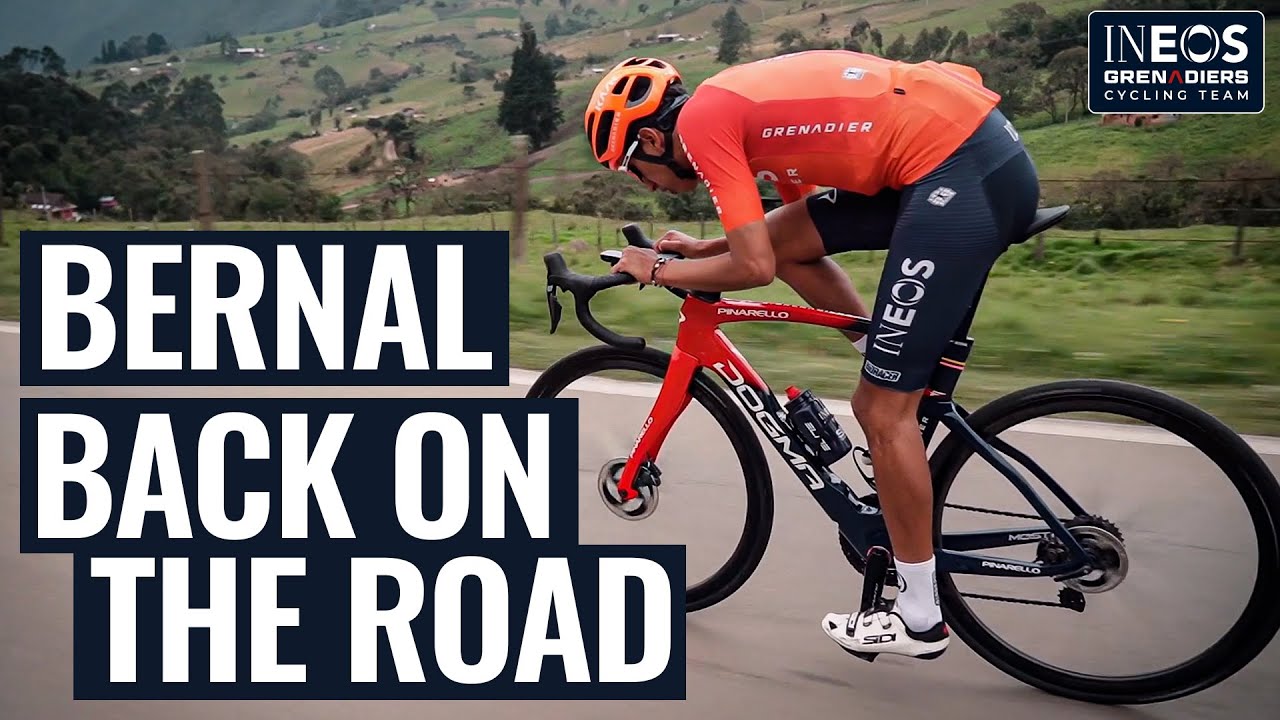 Video: A heartwarming glimpse at Egan Bernal's recovery
The Colombian wants to be back racing soon.
Don't miss out on the latest CyclingTips updates.
When he rode into a stationary bus at 60 km/h back in January, Egan Bernal (Ineos Grenadiers) was lucky to survive. With a broken femur, fractured vertebrae, punctured lung, and a bunch of broken ribs (among other injuries), there was every chance he'd never walk nor ride a bike again.
But now, three months after his crash, Bernal is inching towards a return to competition. Bernal's been back riding on the road for some time and things seem to be progressing well. "Wait for me," he says in a new video from his Ineos Grenadiers team. "I'll be back racing soon."
The video, posted to Ineos's YouTube account and to social media by Bernal himself, gives us a brief glimpse at Bernal's long road back, how he reflects on his fateful crash, and how grateful he is for all the support he's received since.
Will we see the Colombian back racing before the end of the year? You'd have to say it's looking more and more likely at this point.