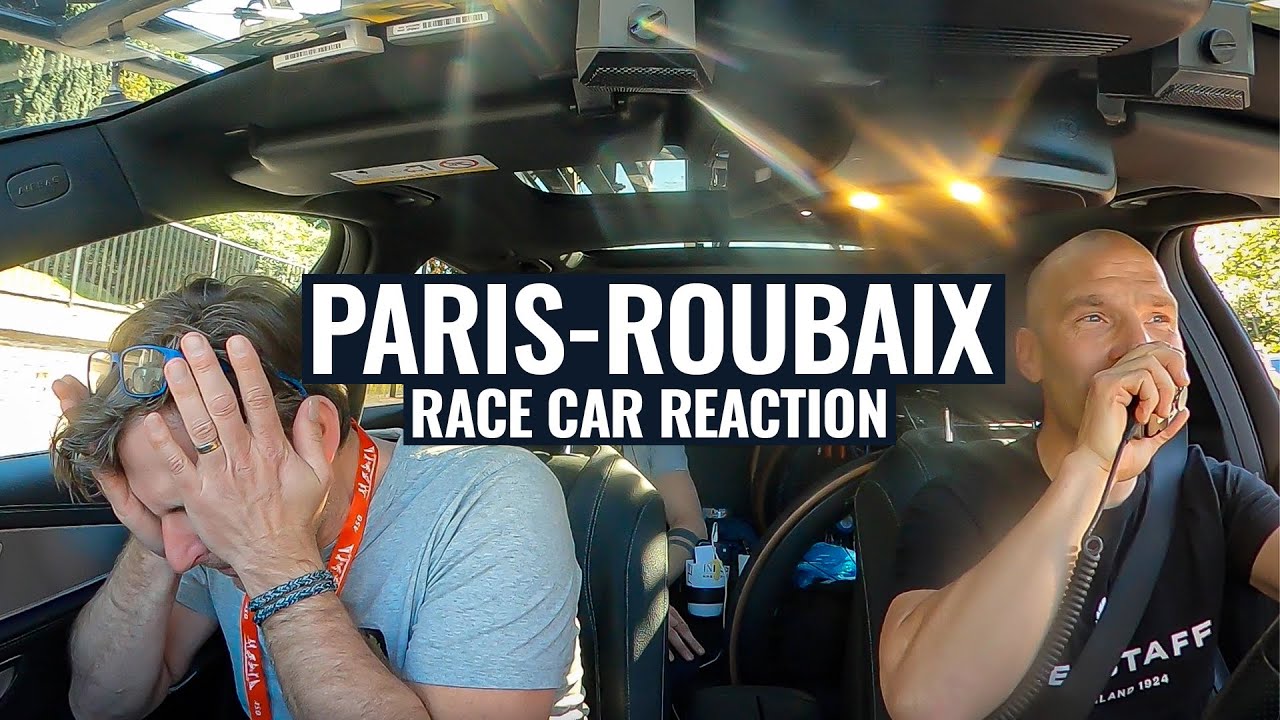 Video: What it means to win Paris-Roubaix
Tears and cheers from the Ineos Grenadiers.
Don't miss out on the latest CyclingTips updates.
Servais Knaven knows exactly what it feels like to win Paris-Roubaix. He won the 'Hell of the North' solo on a muddy day back in 2001, leading in a podium sweep for his Domo–Farm Frites–Latexco squad.
This past Sunday, more than two decades on from the biggest win of his career, the Ineos Grenadiers sports director got another opportunity to experience the joy of winning Roubaix. It wasn't him winning it this time around, of course – it was his team's rider Dylan van Baarle – but Knaven's reaction makes it clear just how much it means to win one of the world's most important races.
In Ineos's in-car footage from the race we see Knaven break down in tears, providing a sense of the magnitude of the moment. We also watch Roger Hammond in the driver's seat as his face goes from a steely mask of concentration to a broad smile, before he gives in to moment completely and starts screaming encouragement out the window to Van Baarle.
Ignore the off-puttingly hyperbolic title on the video – "The best team car footage you will ever see!" – this video is worth four and a half minutes of your time.